The Staggering Amount Of Time Netflix Viewers Spent Watching Spiderhead's Debut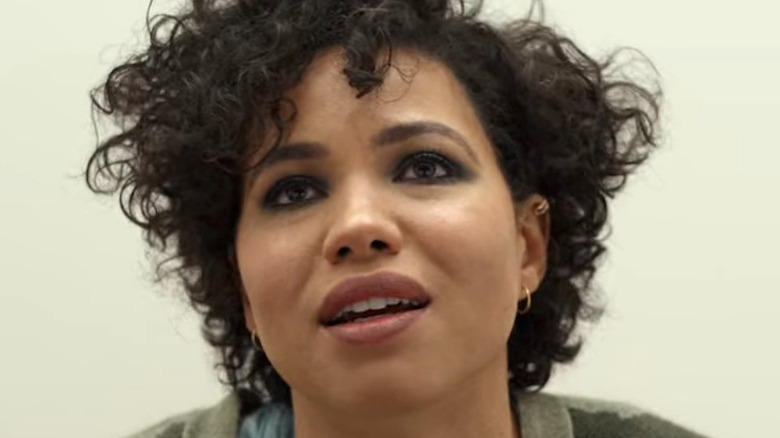 Netflix
The Netflix original film "Spiderhead" takes a hard look at life in a prison colony in the far-flung future. Steve Abnesti (Chris Hemsworth) is a seemingly-innocent doctor working under instructions from those more powerful than he. Abnesti administers mood-controlling drugs to the prisoners who have agreed to take part in his experiments in the hope that their sentences will be reduced. 
However, none of the prisoners recognize Abnesti's deepest and darkest secret — at least until Jeff (Miles Teller), one of the test subjects, accidentally stumbles on some horrifying truths related to the program's real purpose. As time passes by, Jeff and an ally named Lizzy (Jurnee Smollett) realize they will have to fight for their lives against a drugged populace if they truly wish to ever escape Abnesti's clutches.
According to Rotten Tomatoes, critics were generally less than receptive to the film's blend of science fiction, interpersonal drama, and action. In fact, even Looper's review for "Spiderhead" only awarded it 3 out of 10 stars. However, it would seem that some subscribers to the streamer can't get enough of the movie. The dark, dramatic action offered up by the film has definitely won over plenty of viewers. Here's the frankly impressive number of hours subscribers spent watching the film over the week of June 13, 2022, its first week up on the service.
Movie fans watched Spiderhead for millions of hours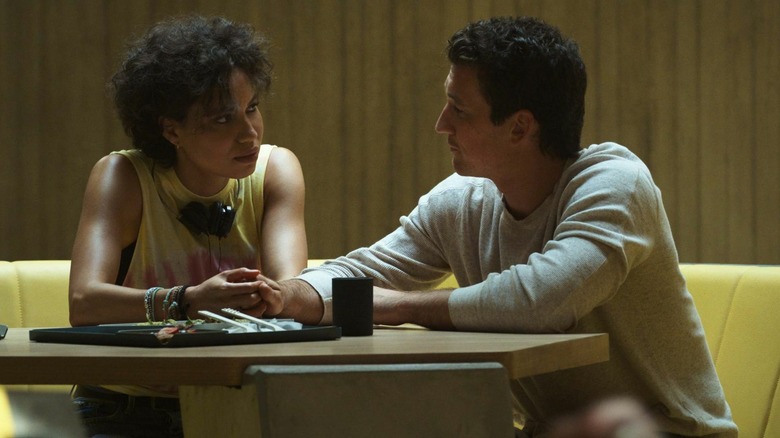 Netflix
Per Netflix's Global Top 10, the streamer's subscribers logged 35,400,000 hours watching "Spiderhead" during its debut week. That's a lot of minutes spent, but it still wasn't good enough to land the film in first place on the show's top ten; that honor belongs to the Adam Sandler vehicle "Hustle," which drew 57,190,000 hours during the same time period. 
Overall, it was a pretty good week for Netflix's selection of dramatic films, with other Netflix originals like "Interceptor," "Trees of Peace," "Collison," and "A Perfect Pairing" also raking in millions of hours worth of viewing time. Also in the Global Top 10 were the Jennifer Lopez documentary "Halftime," the Rebel Wilson comedy "Senior Year," "Sonic the Hedgehog," and the family film "Chickenhare and the Hamster of Darkness."
While most critics might not have liked "Spiderhead," some Twitter viewers lined up to praise the film, happily justifying its high viewership numbers by pointing to its score, Hemsworth's performance, and the film's production value. "I'm again angry that Netflix did nothing to market this movie. Although it won't be for everyone, I really enjoyed it," @Iceman_34 wrote. Evidently, at least one Tomatometer-approved critic agreed. Shannon McGrew wrote, "I laughed, almost cried. Chris Hemsworth is whacky as hell. BANGING soundtrack. But where the film shines is in capturing what it looks/feels like to live with a mental illness."