Taika Waititi Reveals The Inspiration Behind Thor: Love And Thunder's Amazing Soundtrack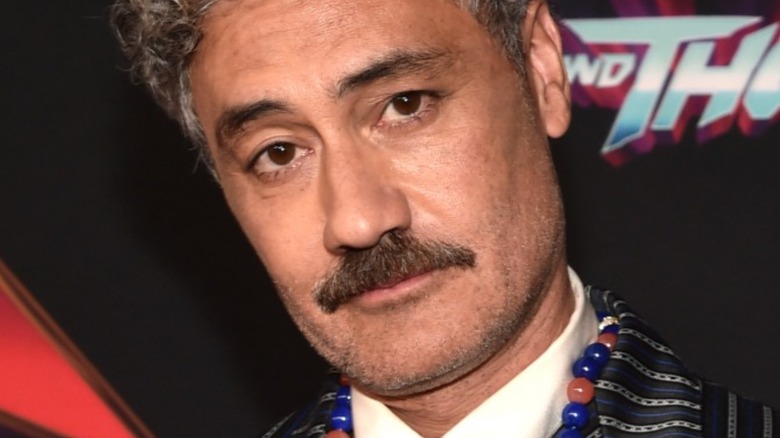 Alberto E. Rodriguez/Getty Images
As the July release date for "Thor: Love and Thunder" draws near, fans are eagerly awaiting the latest feature-length installment from the Marvel Cinematic Universe. With Chris Hemsworth returning as Thor to face off against Christian Bale as Gorr the God Butcher, the movie promises to deliver one of Marvel Comics' most fearsome villains to the big screen. And for those who loved the previous entry in the "Thor" series, "Thor: Ragnarok," they're especially excited for the return of director Taika Waititi after five years between the two films.
One notable aspect of "Thor: Ragnarok" was its bombastic soundtrack, headlined by Led Zeppelin's "Immigrant Song," which was featured heavily in the movie's trailers. Arguably, only the soundtrack for "Guardians of the Galaxy" and its sequel give "Ragnarok" a run for its money in terms of musical ambition. Needle drops have factored heavily into Waititi's work over the years, with the Beatles and Tom Waits soaring over the harrowing events of "Jojo Rabbit" and the likes of Jethro Tull and Cat Stevens providing pathos for the bumbling pirates of "Our Flag Means Death."
When it comes to "Thor: Love and Thunder," the first trailer featured the classic Guns N' Roses track "Sweet Child O' Mine." Now, in a press event attended by Looper, Waititi revealed what inspired the ambitious soundtrack for this latest MCU installment.
Zoning out in class during the '80s inspired Taika Waititi to make Love and Thunder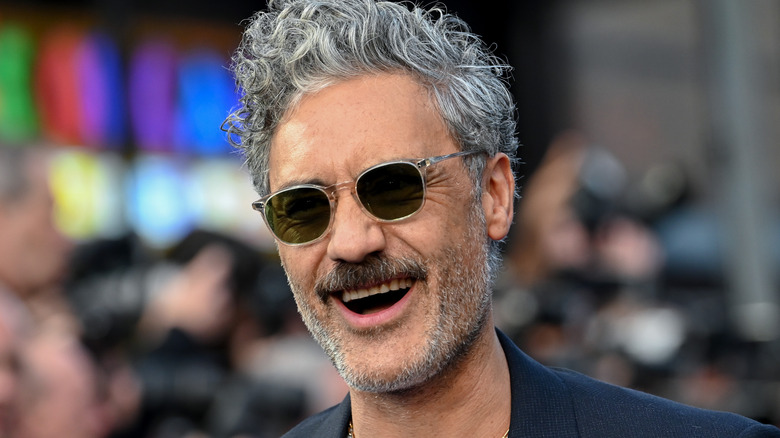 Gareth Cattermole/Getty Images
In a Disney press event promoting "Thor: Love and Thunder," which Looper attended, director Taika Waititi said that the culture of the 1980s inspired the soundtrack for the latest film starring the God of Thunder. "The whole aesthetic around the film was always we wanted it to be this bombastic, loud, colorful palette which kind of reflected spray paint and panel vans in the '80s and rock albums."
But the biggest inspiration for Waititi was his childhood. The "Jojo Rabbit" director has always been a child at heart, and many of the characters in his work are either children — or adults with a lot of childlike qualities. During the Disney presser for "Thor: Love and Thunder," Waititi reflected on drawing doodles in class, perhaps a portend of his first career as a painter before he turned to filmmaking. "The title treatment for the film is the kind of thing I would have drawn on my school booklet in class when I wasn't listening," Waititi said. "You know, I remember spending months and months perfecting the Metallica logo at school. Just to tap into all that stuff."
Moreover, the director simply hoped to take advantage of Marvel's enormous budget for the movie. "We just wanted to spend as much money as we possibly could on some songs," Waititi quipped. "It's a major dream of mine."