Here's The Synopsis For George Miller's Furiosa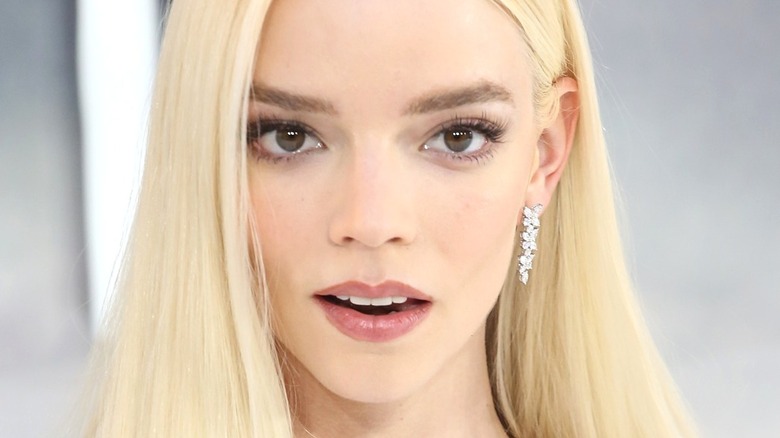 Lia Toby/Getty
It has been seven years since George Miller blessed the world with Charlize Theron, Tom Hardy, and the unforgettable drive into a post-apocalyptic wasteland that was "Mad Max: Fury Road." Since then, only a handful of action movies have been able to keep up with the director's Oscar-winning reunion with his iconic road warrior. While the likes of "Top Gun: Maverick" and a few direct hits from the "John Wick" franchise might've closed the gap, Miller is set to raise the bar on cinematic chaos once again with his upcoming inbetweequel, "Furiosa."
The film will see "The Queen's Gambit" and "Peaky Blinders" star Anya Taylor-Joy taking over the character of Furiosa, brought to life by Theron in 2015. Taylor-Joy's casting received a positive reaction from fans, and we've since learned that she'll be starring opposite Chris Hemsworth and Tom Burke, who replaced Yaya Abdul-Mateen II after he left the project last year. Until now, plot details (wafer-thin as they were in "Fury Road") have been scarce. But that has changed thanks to the official synopsis finally being revealed, hinting at another war out on the open road, with Furiosa slap bang in the middle.
Furiosa will be caught between two warlords in the upcoming prequel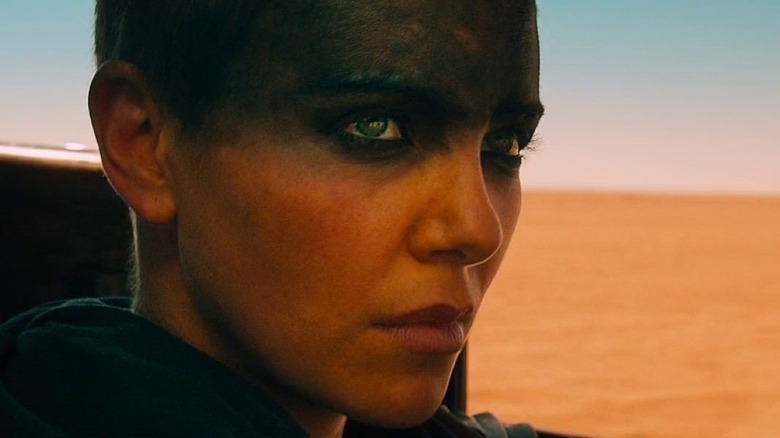 Warner Bros
As revealed by Warner Bros. (via Collider), "Furiosa" will see how our hero was snatched from her home and what led to her becoming the legendary figure we saw in "Mad Max: Fury Road." The synopsis reads, "As the world fell, young Furiosa is snatched from the Green Place of Many Mothers and falls into the hands of a great Biker Horde led by the Warlord Dementus. Sweeping through the Wasteland they come across the Citadel presided over by The Immortan Joe. While the two Tyrants war for dominance, Furiosa must survive many trials as she puts together the means to find her way home." In short, expect more cars, more chaos, and hopefully, even greater big-screen risks than someone playing a flame-spewing guitar.
While this synopsis answers some of our questions, it also raises new ones. One of the things we've learned thus far about "Furiosa" is that Chris Hemsworth appears to be playing the main antagonist. However, as this synopsis suggests, there are two dictatorial figures that Furiosa will be in the middle of. While it could be argued that Hemsworth seems more likely to play Furiosa's captor Dementus given their relationship in the film, it's just as easy to see him donning the long locks and iconic mask of Immortan Joe. Taking on the latter would undoubtedly be an exciting challenge for the Marvel Cinematic Universe star, as it could see his performance hidden behind that iconic mask, previously worn by the late Hugh Keays-Byrne. Here's hoping this is the start of the wheels finally turning and that we'll get even more details down the road.