Mad Max Actor Hugh Keays-Byrne Dies At 73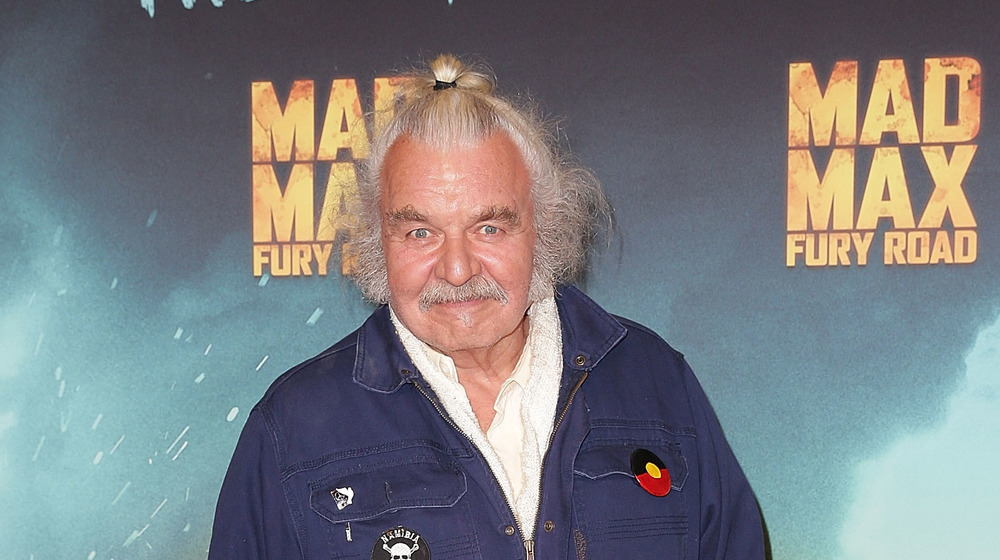 Mark Metcalfe/Getty Images
Sad news for apocalyptic biker gangs and half-life War Boys today, as acclaimed English-Australian actor Hugh Keays-Byrne of the Mad Max franchise has reportedly died at age 73.
The news of the performer's passing came via a tweet from filmmaker Ted Geoghegan, who called Keays-Byrne "an unsung hero of Aussie cinema" and "an absolutely wonderful human who fought very hard for environmental and humanitarian issues." Goeghegan went on to cite the actor's work with the Royal Shakespeare Company and his two most famous roles: his international breakout performance as Toecutter in 1979's Mad Max, and his return to Rockatansky's world in 2015's Mad Max: Fury Road, where he played Citadel leader Immortan Joe.
According to ComicBook.com, Keays-Byrne was born in the British Raj in 1947, then moved to Britain as a child. Early TV work and a stint with the RSC saw him taking a part in a touring production of A Midsummer Night's Dream. The show brought him to Australia, where he remained at the end of the run.
Mad Max loses two iconic villains in Hugh Keays-Byrne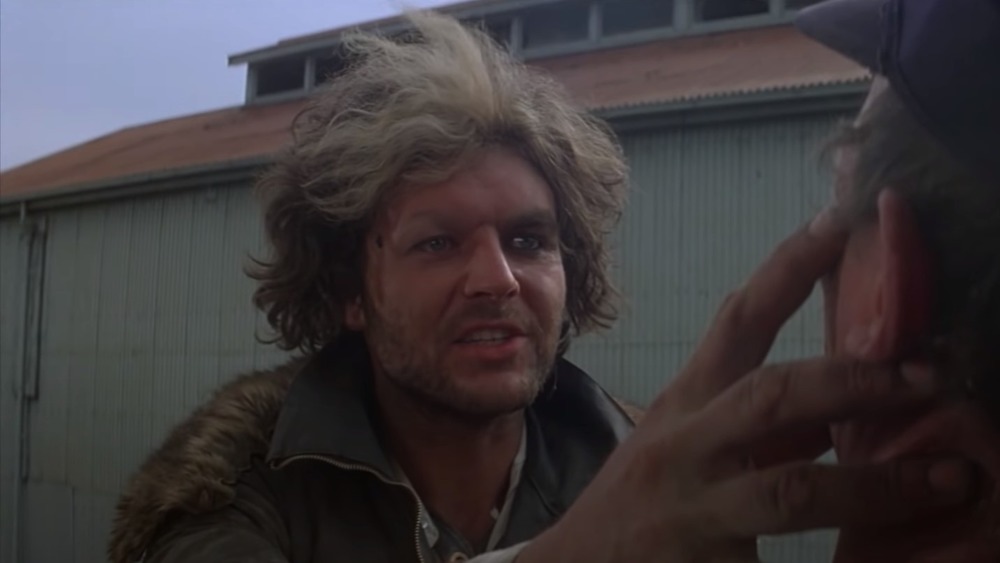 Warner Bros.
Following his performance as biker gang leader Toecutter in the first Mad Max movie, which landed the actor an Australian Film Institute Award nomination for Best Supporting Actor, Hugh Keays-Byrne's career cooled somewhat. His filmography through the 1980s and '90s mostly consists of scattered appearances in Australian films and TV movies. In the early 2000s, he appeared as Grunchlk, the mucous-dripping Diagnosan middleman in the sci fi series Farscape.
Keays-Byrne was set to make a big screen comeback in the late 2000s when Mad Max director George Miller was tapped to write and direct the superhero adaptation Justice League: Mortal for Warner Bros., in which the actor was cast as Martian Manhunter. The film had only reached the early stages of development before being scrapped.
Miller, however, brought Keays-Byrne back in a big way for 2015's Mad Max: Fury Road. His performance as Immortan Joe solidified his place in modern pop culture history and saw the then-68-year-old actor nominated for an MTV Movie Award for Best Villain, a category shared by his co-star Tom Hardy for his part in The Revenant.
Of returning to the big screen and landing perhaps his most iconic role, Keays-Byrne said in a 2015 interview, "It's like winning the lottery, at least." With tongue in cheek, he described Immortan Joe as "a decent sort of chap, trying to rebuild society ... he sees himself very much as a renaissance man." 
May Hugh Keays-Byrne ride eternal, all shiny and chrome.