The Mad Max Spin-Off Furiosa Just Lost This Major Cast Member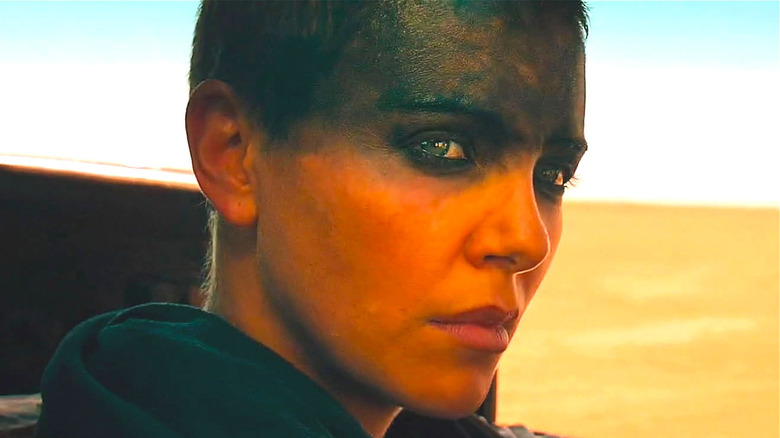 Warner Bros./Village Roadshow Pictures
If you're going to follow up what many believe to be one of the greatest action movies ever made, you're likely going to experience some speed bumps along the way. At least, that's certainly turning out to be the case with "Furiosa."
Fans were understandably overjoyed when it was originally revealed that "Mad Max: Fury Road" director, George Miller, was headed back to the franchise's post-apocalyptic world for an all-new prequel film titled "Furiosa." While it was bittersweet to learn that Charlize Theron won't be reprising her role as the prequel's titular character, it didn't take long for some exciting cast members to start signing on to the project.
For instance, it was announced in 2020 that Anya-Taylor Joy will take on the titular role in "Furiosa," with actors Chris Hemsworth and Yahya Abdul-Mateen II also joining to pay witness (pun very much intended) to the film's inevitable chaos. Unfortunately, Deadline has now broken the news that "Candyman" star Yahya Abdul-Mateen II will no longer be appearing in "Furiosa."
Yahya Abdul-Mateen II has had to abandon Furiosa
Yahya Abdul-Mateen II has regrettably been forced to leave "Furiosa" due to major scheduling conflicts with an unspecified "dream project" that the star is reportedly focused on getting made. Shooting on the top-secret gig has been shuffled forward, which has, in turn, made it impossible for him to film his scenes for "Furiosa." His role in the "Mad Max: Fury Road" prequel will now be played by "Mank" star Tom Burke.
While it's disheartening to hear about this recasting, it's hardly the first or biggest issue that George Miller has faced while trying to further explore the "Mad Max" franchise's chaotic, rad world on-screen. 2015's "Fury Road" was in development for many years and took a long time to be brought to life, with Miller even considering making it an animated film at one point (via MTV). Thankfully, Max's iconic Interceptor was put back on the road in live-action form, with "Fury Road" going on to win six of the 10 Oscars it was nominated for in 2016 (via IMDb).
Now, fans still have to wait a long time to see what Miller has in store with "Furiosa," which is currently set to hit theaters on May 24, 2024.