Why Law & Order's Past Gives Chicago Fire Fans Hope For The Future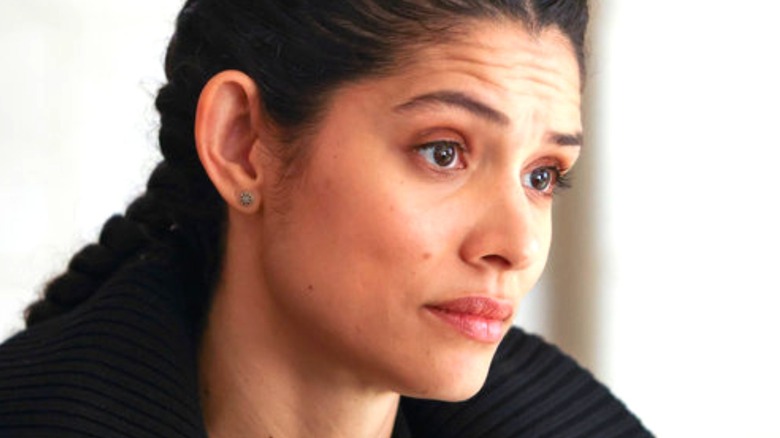 Adrian S. Burrows Sr./NBC
Midway through the show's 10th season, actor Jesse Spencer departed his longtime role as Lieutenant Matthew Casey on "Chicago Fire." This was arguably one of the biggest shakeups in the series' history, prompting some to argue that "Chicago Fire" won't survive losing Casey as a full-time cast member.
That said, Casey's absence has left room for "Chicago Fire" to change in ways could amount to net positives. For instance, a number of fans of the show have argued that the role of Casey's partner Sylvie Brett (Kara Killmer) should change in Season 11, such that she's defined less by men she's interested in and more by her own wants. Furthermore, Casey's departure left an open position at Firehouse 51, and "Chicago Fire" fans have thoughts about the next lieutenant.
Nevertheless, some viewers are understandably skeptical of the series' future. In response to one fan's trepidation, however, a commenter online suggested that a precedent set by "Law & Order" should give anyone worried about "Chicago Fire" plenty of reason to rest easy.
Law & Order set a precedent for longevity that Chicago Fire could follow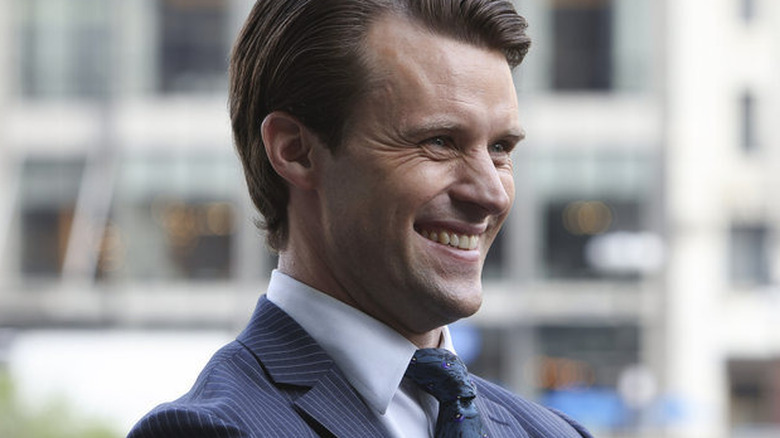 Adrian S. Burrows Sr./NBC
In June of 2022, after the conclusion of Season 10, one user started a thread on the "Chicago Fire" subreddit titled "The Past, and Future, of CF." In it, they shared their worry that, after losing Jesse Spencer and focusing predominately on a smaller set of characters than its initial ensemble, the show might be on its last legs.
User Brainy-Chick847 then pointed out that "Chicago Fire," like the "Law & Order" franchise, is produced by Dick Wolf. "Wolf is a master of longevity by intertwining stories, and old and new characters people care about," they wrote. They also brought up the fact that fans of "Law & Order: Special Victims Unit" harbored similar fears after the departure of Christopher Meloni, only for the series to last for another 11 years.
Furthermore, their comment — which describes "Chicago Fire" Season 10 as transitional — points to various storylines that might come to fruition in Season 11 and beyond. Should "Chicago Fire" follow the model set by "Law & Order" before it, then its currently ongoing storylines may well become the lifeblood of what could end up being a sizable series.
Law & Order is one of the premiere standard-bearers for long-running TV shows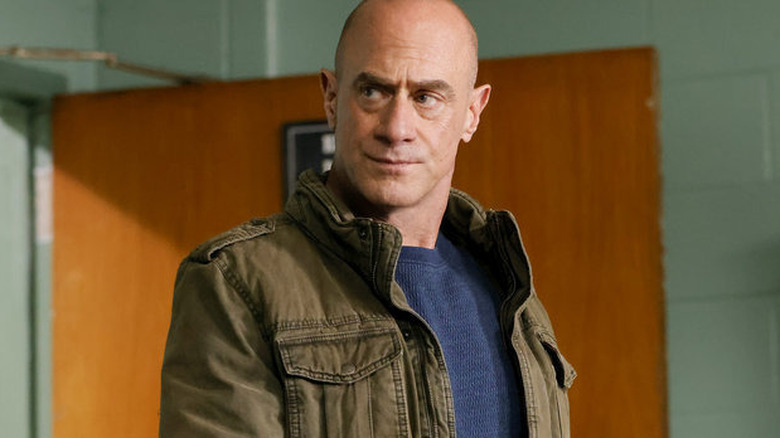 Will Hart/NBC
Christopher Meloni left "Law & Order: Special Victims Unit" in 2011 after a 12 year stint as one of its principal cast members. Since then, of course, the "Law & Order" franchise has reintegrated Meloni's Elliot Stabler, as of the advent of spinoff series "Law & Order: Organized Crime." Nevertheless, "SVU" survived roughly 10 years without someone that was once considered one of its marquee stars.
In an interview with The Hollywood Reporter, Wolf himself described his approach to TV production with a car metaphor. "The wonderful thing about the company is, we don't make Ferraris. We make Mercedes S-class sedans. They're black. They're not flashy. But they run for hundreds of thousands of miles. That's what they're designed to do," he said.
More recently, Wolf successfully brought back the original incarnation of "Law & Order" for a new season after a 12 year absence. "It was a political cancellation. It shouldn't have gone off the air when it did," Wolf told Variety, further indicating that he doesn't seem to like a show with his name on it ending on any terms but his own.
With these examples as precedent, then, Wolf most likely doesn't plan on slowing down production of "Chicago Fire" just because it lost a member of its main cast. Furthermore, based on his work on "Law & Order" alone, he's seemingly better equipped to keep the show going well into the future than most, Casey or no Casey.