Chicago Fire Fans Want One Simple Thing For Brett In Season 11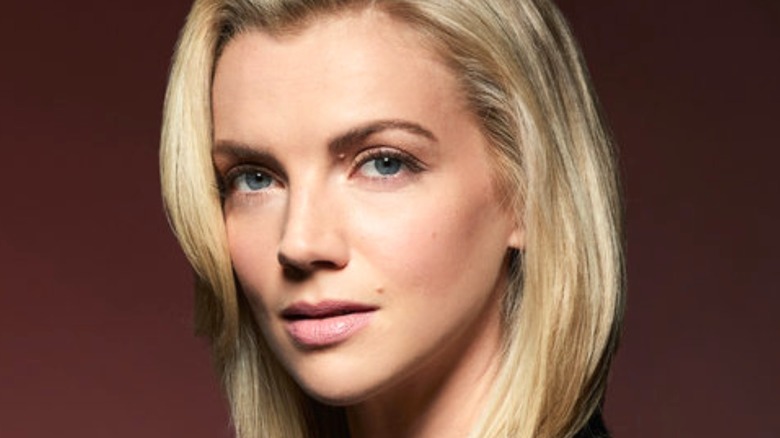 Art Streiber/NBC
Sylvie Brett (Kara Killmer) is a fan-favorite character on "Chicago Fire." She was first introduced in Season 3 as the latest recruit of Ambulance 61. She started off fairly naive on the series, but as the show went on, she gradually came to learn how to make things work in the Windy City, including having a healthy love life. She's dated many guys throughout her tenure on "Chicago Fire." She was briefly linked with Joe Cruz (Joe Minoso) for a little while in Seasons 3 and 4 before going off to date Antonio Dawson (Jon Seda) and Chaplain Kyle Sheffield (Teddy Sears).
Most recently, she's been with Captain Matthew Casey (Jesse Spencer). The two got along together swimmingly, but a wrench was thrown into their relationship when he moved to Oregon to take care of Andrew Darden's sons. They've maintained a long-distance relationship throughout that time, but seeing how the show will return for an eleventh season, there's one thing fans would seemingly like to see Sylvie get.
Fans want to see Sylvie develop outside of a relationship
Now that it's been confirmed Sylvie Brett will return for "Chicago Fire" Season 11, fans have begun to speculate what her character arc for this next batch of episodes could entail. To see where many fans' hearts are at, one simply needs to read through this Reddit thread, where many comments come from people who want Sylvie to stay out of a relationship for a while. 
Redditor u/taymay31 pointed out, "Next season they need to not have her focus on any relationship issues and they definitely don't need to put her with a new man that's been her storyline from the beginning. She needs her own individual story because out of all the female characters they've painted her into a corner." Those sentiments were shared by another user who wrote, "I think they should let Brett develop as an individual and not let her focus this next season be her feelings for a guy. I'm sorry but when a female's storyline [sic] revolves around a guy, it's not too interesting and they lack character development almost 100% of the time."
That might be easier said than done. Sylvie hopping from one relationship to the next is an integral part of her character, as actress Kara Killmer herself confirmed in an interview with The Nerds of Color. She described the character as a "hopeless romantic. And, you know, I identify with that a bit." As always with "Chicago Fire," it's essential to prepare for plenty of surprises going into the next season.