How Elvis' Granddaughter Really Feels About The New Baz Luhrmann Movie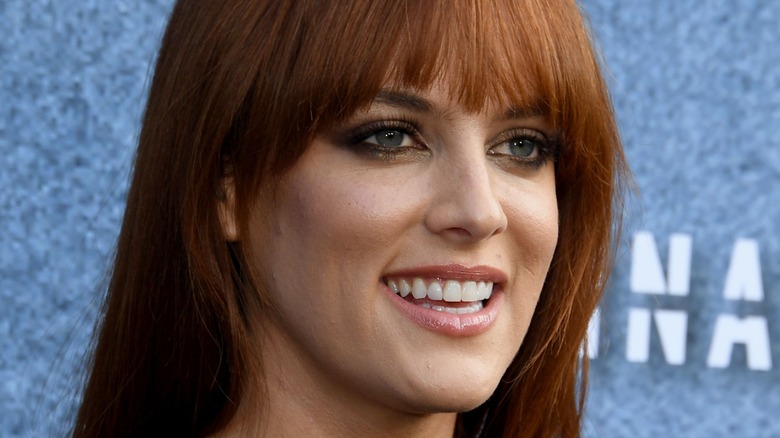 Jon Kopaloff/Getty Images
Ever since Baz Luhrmann announced that he was making a biopic about Elvis Presley, fans and critics alike have wondered what the end result would be. Luhrmann's films are known to be polarizing, with fans loving his over-the-top, lavish spectacles, and detractors were aghast that he would have the audacity to take what they view as a classic story and blow it up into an extravaganza. Luhrmann acknowledged the controversial nature of his films in an interview with The Guardian while explaining, "But I was always making things for the future. I didn't want to be hip and groovy for a brief moment. I was hoping it would move through time and geography."
While Elvis experts like Billy Stallings have already dissected the "Elvis" trailer and all the ways it's inaccurate, the film received a twelve-minute standing ovation at the Cannes Film Festival — the longest of any other premiere this year (via Variety). Regardless of what fan reactions to the film have been, many people are more interested in the response of Elvis's family and close friends. Priscilla Presley had a heartwarming reaction to the film, even telling Vouge at the Met Gala that she loved it and that "I think the young generation is going to be able to see and know what Elvis is all about."
Also watching the film with Priscilla were her daughter, Lisa Marie, and granddaughter, Riley Keough, who has her own feelings on the new film about her grandfather.
Riley Keough started crying five minutes into watching the film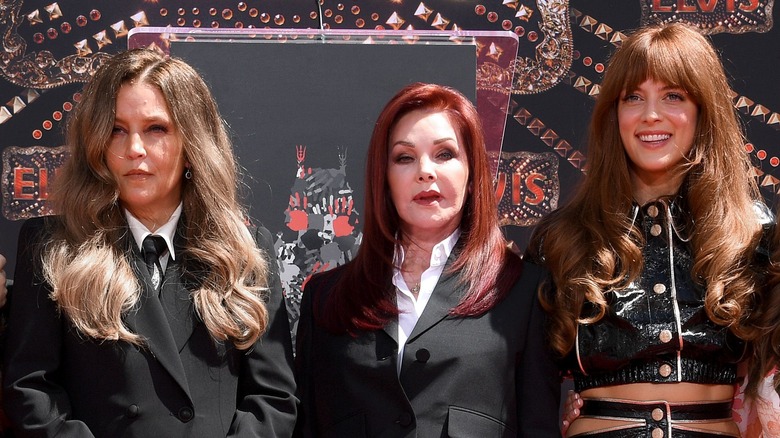 Jon Kopaloff/Getty Images
For Riley Keough, watching a film about her family was an incredibly intense experience. "In the first five minutes, I could feel how much work Baz and Austin put into trying to get it right," she told Variety. "I started crying five minutes in and didn't stop. There's a lot of family trauma and generational trauma that started around then for our family." Lisa Marie Presley has echoed her daughter's sentiments on ABC's "Exclusively Elvis: A Special Edition of 20/20," saying, "It was really intense. As a film, it's just an exceptional film."
While it may seem that, given Elvis Presley's extravagance and extraordinary personality, Baz Luhrmann was the perfect person to make a film about him, the director initially wasn't sure about it. "What am I on, a suicide mission?" he recalled to GQ. "But I always thought Elvis was such a giant canvas." While the central story of the film is Elvis and his relationship with his manager, Colonel Parker, there's no doubt that every aspect of it is told in the unique visual and musical style that has come to be Luhrmann's signature. 
"As a teenager, "Moulin Rouge" was kind of my very first theater experience," Keough said in the "20/20" episode, referencing Luhrman's landmark 2001 film. "To have him make a film about my grandfather is very surreal and such an honor."