Ms. Marvel Director Meera Menon Reveals Why She Doesn't Want Kamala Khan To Team Up With Punisher - Exclusive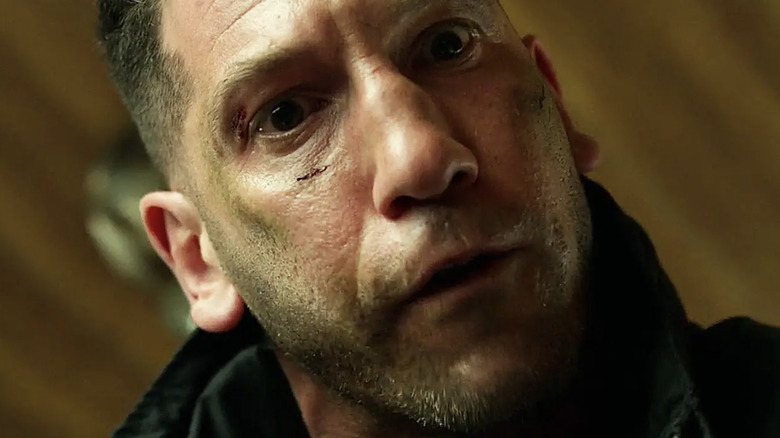 Matt Winkelmeyer/Getty Images
For MCU fans unfamiliar with the Tri-State area, New York City and New Jersey are just a painful New Jersey transit ride away. Now that Disney+ has acquired Marvel's Netflix shows, there's no telling what MCU team-ups we might get in the future. With Daredevil's surprise appearance in "Spider-Man: No Way Home" and Kingpin crashing "Hawkeye," who knows which heroes (or villains) might show up in Phase 4 projects?
"Ms. Marvel" is now three episodes in, and fans can't help wondering if any MCU staples will show up in the series. As it turns out, Meera Menon, director of Episodes 1 and 2 of the series, also directed an episode of "The Punisher" — which took place in New York City. Despite the directorial connection and the closeness of settings, Menon doesn't necessarily think a Kamala Khan (Iman Vellani) and Punisher (Jon Bernthal) team-up is a great idea.
During an exclusive interview with Looper, Meera Menon revealed why she's not keen on a Ms. Marvel and punisher crossover, what other team-up she does hope to see in the future, and why she thinks "Ms. Marvel" has multiple directors.
Two worlds that probably won't collide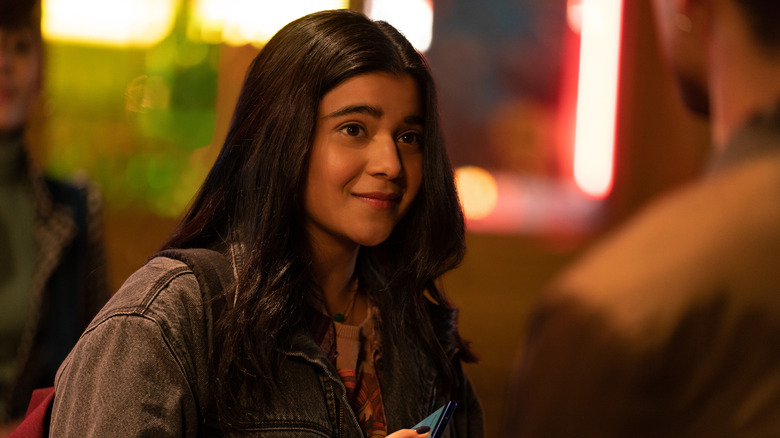 Disney+/Marvel Studios
While Jon Bernthal has expressed his willingness to return to his role as Punisher pending the right storyline, a "Ms. Marvel" crossover probably isn't it. On Menon's highlights from her time directing "The Punisher" and whether she'd be down for a "Ms. Marvel" crossover, she said, "I don't know. That's such a dark world. They're so different. I want Kamala to stay a little more innocent than what ... What he has to go through, the PTSD — that show's about PTSD, about trauma, about the worst thing that could happen to you, and 'How do you ever get over it?'" 
There's certainly a different vibe between the two shows that might provide a bit of a weird dynamic onscreen. However, it could be an interesting one to explore. That being said, it's probably best to keep Kamala out of Punisher's darker world, at least for the time being.
Menon praised Bernthal's performance, adding, "It's always about the actors and how much truth and how much authenticity and how much they are bringing to these characters to make them feel full and three-dimensional. Jon Bernthal is up there among the best of any actor that's ever done it in terms of fully embodying a superhero or a backstory that's not necessarily easy shoes to fill."
Team-ups on and off the screen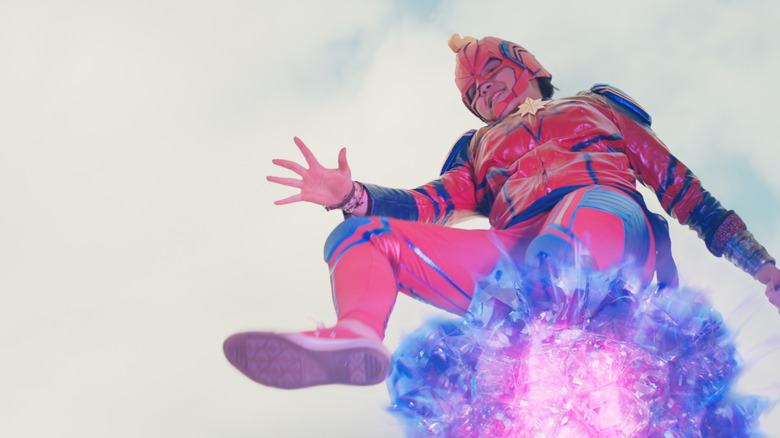 Disney+/Marvel Studios
"Doctor Strange in the Multiverse of Madness" may have introduced America Chavez (Xochitl Gomez) to the MCU, but it's still unclear if we'll see Kamala and America team up for a "Young Avengers" storyline. At the mention of this possibility, Menon said, "I want to see girl power, but I don't know. I couldn't answer whether or not it's going to happen, but I want to see the beauty of female collaboration, as I want to see in life." It's safe to say that most fans would agree with that sentiment.
While many of the Disney+ series we've seen have been helmed by one director, "Ms. Marvel" has multiple directors share their vision for the show. On that collaboration and why the show went that direction, Menon explained, "That was a decision the studio made for a reason. When we saw it all come together, that reason became apparent, which is that we all bring such different things to the table. The show benefits from that collage. The show really does feel like a blend of so many different things — culturally, visually, everything, tonally." It's almost like the ultimate superhero team-up — just behind the scenes.
She added, "They know what they're doing. That is the understatement of the century. Marvel knows. News flash: Marvel knows what they're doing." Truer words were never spoken.
New episodes of "Ms. Marvel" stream Wednesdays on Disney+.