Why Danny's Job Has Blue Bloods Fans Scratching Their Heads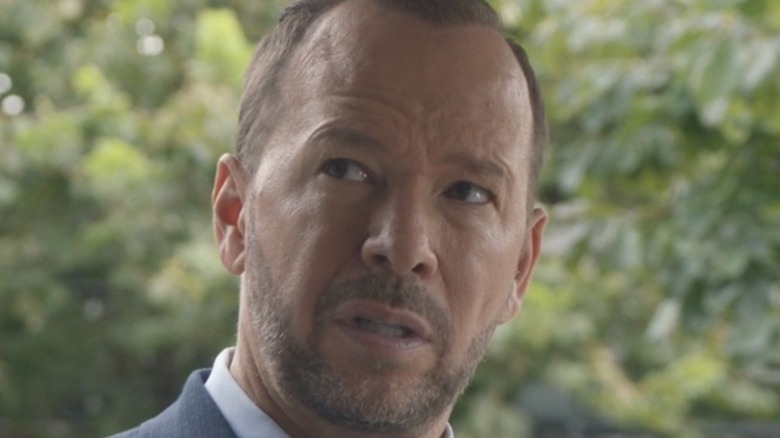 CBS
Among the numerous characters in the expansive world of "Blue Bloods," Danny Reagan (Donnie Wahlberg) arguably gets into the most physical scrapes. The rest of the Reagan clan is fairly dialed-back compared to Danny. Frank Reagan (Tom Selleck) mainly deals with politics as the New York City police commissioner, Erin Reagan (Bridget Moyhanan) is tackling cases after perps are caught through the district attorney's office, and Jamie Reagan (Will Estes) is a uniformed officer, catching criminals, but not investigating their crimes like his detective brother. 
This leaves much of the show's action on the shoulders of Danny, whose job sees him investigating the worst of New York City crime. We've seen him solve everything from homicides to a Jimmy Buffett impersonator (seriously). Sometimes the cases induce some chuckles, and other times they are fairly dark. On top of the Buffett impersonator, for instance, Danny also chases serial killers like Thomas Wilder (Louis Cancelmi), who ends up kidnapping Danny's niece, Nicky (Sami Gayle), and drawing the detective into a tense cat-and-mouse game that ends with Danny killing Wilder. 
The scope of Danny's detective work is impressive, but it has some fans scratching their heads, even after all these years of watching the CBS drama. 
Fans think Danny Reagan solves too much crime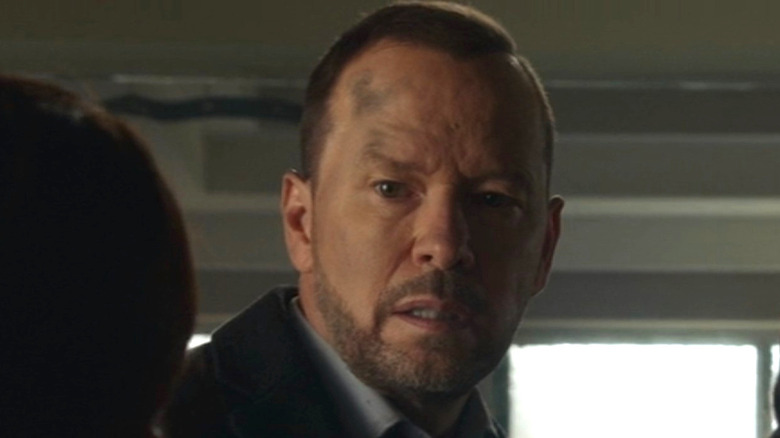 CBS
Some fans are a bit perplexed at the amount of crime Danny Reagan takes on in the Big Apple. Other cop dramas can be a bit more specific, focusing solely on homicide detectives or a certain unit, like "Law and Order: Special Victims Unit." Danny has investigated a little bit of everything though (including that Buffett poser), and fans are wondering what exactly is going on.
"He doing kid kidnapping, homicide, rape, diamond robbery, human trafficking, terrorism. And that's in the first episodes of season one. I just started the show. But he has his hands in every kind of case," u/Artamisgordan wrote in a Reddit thread on Danny's work as a detective. Some other users pointed out that it's simply the dramatic element needed for TV as a real show about cops would likely be a bit more bogged down in unsolved cases and endless paperwork.
"The amount of comments on TV shows about being 'unrealistic' kills me. If most of the cop and medical shows were 'realistic,' we'd be bored off our a**es," u/ljpwyo commented.  "He solves every case and he's the only cop in the city Frank trusts besides Jamie," u/Phantommike20 also joked in the Reddit thread. 
A few fans have noted the real reason Danny takes on the variety of crimes he does. 
Danny Reagan works in the Major Case Squad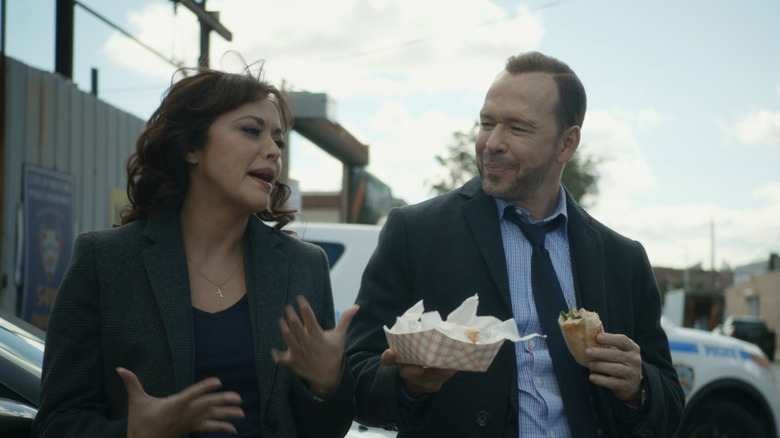 CBS
"I think he's in a Major Crimes division. He handles all the high profile stuff," Reddit user u/bsischo pointed out in the previously mentioned thread. "In fictional TV, he's part of the Major Case Squad assigned to the 54th precinct In Manhattan South," user u/skieurope added.
Danny Reagan works in the Major Case Squad with the 54th Precinct in the "Blue Bloods" version of New York City. Major Case detectives do work on a variety of criminal investigations, specializing in high-profile cases. 
"Major Case Squad detectives are highly experienced and work closely with federal law enforcement investigators to address a specific roster of serious crimes, such as kidnappings, bank robberies, and hijackings," the New York City's government website explains. This would explain why Danny finds himself tackling such a wide array of crimes and why there always seem to be such high stakes with every case. 
Danny Reagan is far from the first of such a detective to be portrayed on TV. Dick Wolf's "Law and Order: Criminal Intent" ran for 10 seasons and mainly followed Detectives Robert Goran (Vincent D'Onofrio) and Alexandra Eames (Kathryn Erbe), two detectives with the Major Case Squad who went after everything from killers to rapists to bank robbers.