The Ending Of Blue Bloods Season 12 Explained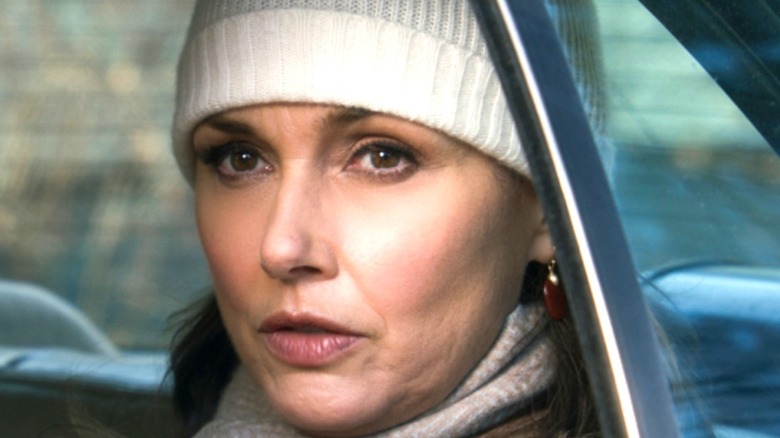 CBS
For over a decade, "Blue Bloods" has reigned as one of CBS's consistent Friday night hits. The series follows the closely-bonded Reagan family, whose members are mostly embedded within the New York City law enforcement system. The show often shows the family protecting the city through their careers. For instance, family patriarch Frank Reagan (Tom Selleck) acts as NYPD police commissioner while his son Danny Reagan (Donnie Wahlberg) hits the streets as a hard-boiled detective. However, the family aspect of "Blue Bloods" is at the center of the series, as the Reagan clan often meets and talks about their lives during their annual Sunday dinners.
During the last half of Season 12's run, fans of "Blue Bloods" finally got the good news they'd been waiting for regarding a new season, as CBS has greenlit Season 13. The confirmation from the network that the Reagans will return for another outing is welcome news because the ending of Season 12 hits with some shocking events that beg to be explored in future episodes. Specifically, the finale of Season 12 reveals that significant changes are in store for attorney Erin Reagan (Bridget Moynahan) and Danny's partner Detective Maria Baez (Marisa Ramirez). How are Erin and Baez's futures forever changed? For that answer, let's delve into the ending of "Blue Bloods" Season 12.
Reagans work together and clash in Silver Linings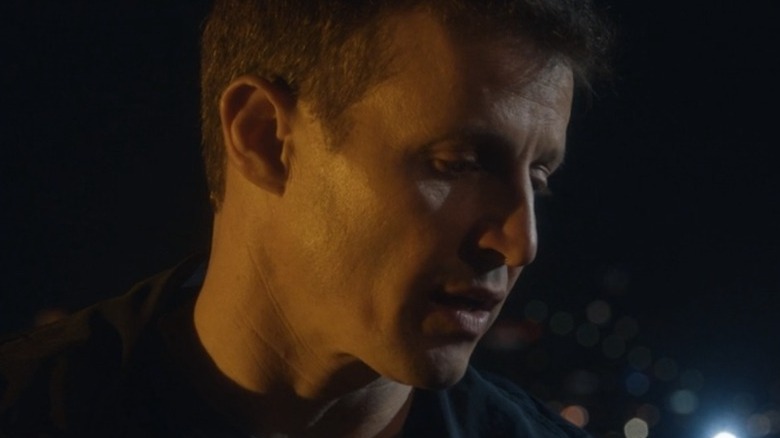 CBS
The last scene of Season 12, Episode 20, "Silver Linings," sees the Reagan clan enjoying one of their traditional Sunday dinners together. It's a wholesome moment, but it's also hard-earned when we explore what the family goes through before their grand meal. One of the major storylines for "Silver Linings" involves two different investigations that intersect. Danny and Baez are working on the investigation of a pregnant woman who was in a witness protection program. The woman dies after a bomb explodes in her home, but miraculously, her baby survives. Meanwhile, Jamie Reagan (Will Estes) partners with his nephew Joe Hill (Will Hochman) on a case where the two are searching for a 14-year-old girl who was trafficked. The two cases are connected, which means we get an excellent team-up between the four.
When they find the missing teenager, it all comes to a head, as she has a bomb strapped to her. Joined by Jamie and Joe, Danny takes charge of successfully diffusing the bomb. It's a great scene of the Reagans willing to risk their lives together. But not all of the Reagans are on the same page. Erin is caught in the middle between her father, Frank, and her boss, the current district attorney. The strife results from the D.A.'s new rule of defining armed robbery as only a misdemeanor, which Frank publicly criticizes. Eventually, Frank and Erin come to an understanding, but their compromise isn't without the idea of Erin herself running for district attorney.
Erin finally decides to run for district attorney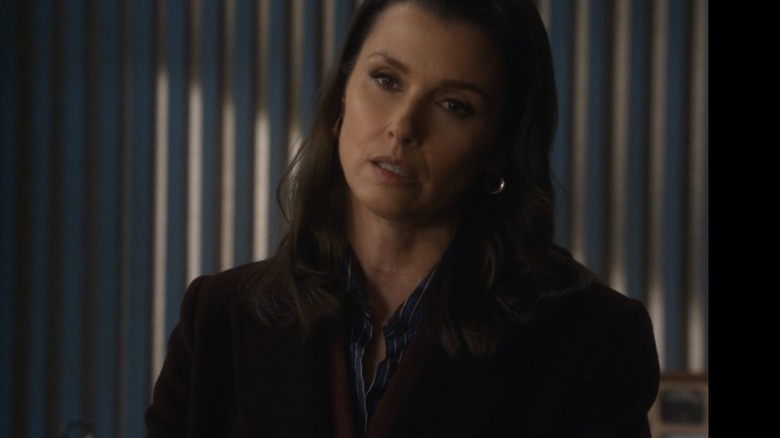 CBS
For much of Season 12, the idea of Erin finally stepping up career-wise by running for Manhattan district attorney teasingly dangles as a major possibility. In the episode "Protective Instincts," Frank certainly thinks about it when considering a job move to the NFL as senior vice president of security. And throughout the rest of the season, Erin comes into conflict quite a few times with the current district attorney. She is entirely keen on running until the episode "Reality Check." Erin starts wondering what all her razor-focus on her career has cost her personally.
And in the final episode, those personal doubts run rampant again. In one scene, Erin confesses to Frank that her biggest fear about attempting to go for the district attorney position is losing. The moment initially looks like it's Erin's definitive way of finally throwing in the towel on the idea. However, at the family dinner, it looks like Erin has finally cast away any second thoughts. With everyone present, Erin finally confirms that she will run for district attorney. Erin's announcement wraps up one of Season 12's nagging questions and possibly sets up one of the major plot threads throughout Season 13. Whether Erin wins or loses, her candidacy will offer a great shift for the Reagan family.
Baez becomes a mother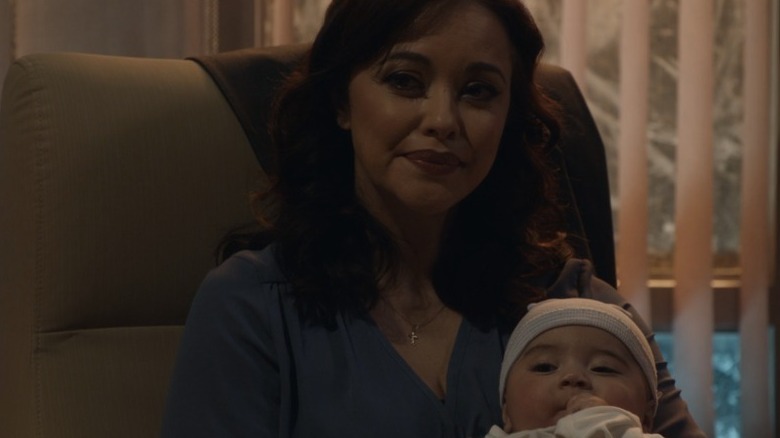 CBS
The future of fan-favorite Detective Baez on "Blue Bloods" was shrouded in a lot of speculation. Fans got the general sense that Baez would be met with some notable change. And for a moment, some thought that ultimately meant Baez departing from the series. When Season 12 started, fans couldn't help but notice that Baez didn't get as much screen time. The 9th episode of the season, "Firewall," didn't do much to quell any concerns about Baez's future. The episode, which resulted in her biggest career mistake, ultimately left her wounded and fans wondering if we were witnessing the last days of Detective Baez.
By the end of "Silver Linings," Baez hasn't left her partner or the force. However, she is now a new mother. Baez adopts the baby of the witness killed by an explosion. While holding the child, she says to Danny she had never thought of being a mother before but couldn't stop thinking about the baby after she first saw her. It's a heartwarming surprise that no one probably saw coming. And it does raise one central question for the character next season that we hope gets a spotlight. How will Baez balance being a single parent and her work as a cop?