Todd Phillips Agreed To Direct Joker 2 Under One Condition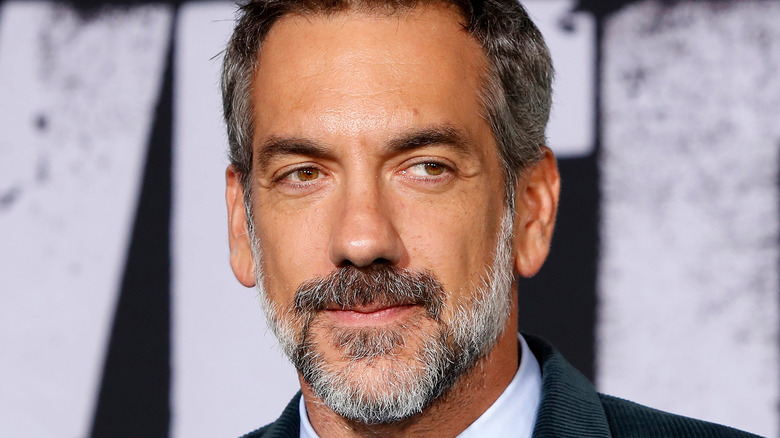 Kathy Hutchins/Shutterstock
"Joker" set the box office on fire when it was released in 2019. The surprise blockbuster made over $1 billion globally and set a bold new precedent for R-rated films along the way (via Box Office Mojo). The film also proved that proper live-action adaptations of villains from the DC Comics world of Batman could command just as much reverence as the Caped Crusader himself.
The film stars Joaquin Phoenix as aspiring comedian Arthur Fleck, the man who will transform into Joker. As Fleck's mental illness becomes more severe and the world treats him with cruel indifference, he begins to spiral out into a murderous life of crime. Though the film was somewhat controversial at the time of its release, its financial success and strong critical reception pretty much made a sequel a sure thing.
Drawing from Martin Scorsese films like "Taxi Driver" and "The King of Comedy," director Todd Phillips crafted a gritty, nasty, and often sad depiction of what he called "the loss of compassion and the lack of decorum in the world" (via Deadline). This vision made "Joker" a unique and challenging comic book movie, but what would make Phillips return to continue Fleck's descent into madness?
Todd Phillips wants a sequel to have thematic resonance
While speaking with Deadline in 2019, director Todd Phillips spoke about what he would want from a sequel to "Joker." While the writer-director was clear about being open to the idea, he explained that he had a few conditions about returning to that world. Phillips said, "It would have to have a real thematic resonance the way this [first] one did, ultimately being about childhood trauma and the lack of love, and the loss of empathy."
In the same interview, Phillips was also vocally appreciative of Joaquin Phoenix's dedication to the titular role, a performance that won the "Walk the Line" actor the Oscar for Best Actor. Notably, the director said the working relationship between himself and Phoenix was closer than any other he's had before. In fact, Phillips had nothing but praise to offer Phoenix. "Working with him, for me, was the greatest experience I've had in terms of director and actor," Phillips said.
Luckily, it looks like we could soon see this dynamic duo working together again. In June 2022, The Hollywood Reporter confirmed that Joaquin Phoenix and Lady Gaga are in talks to appear in a Todd Phillips-written musical sequel titled "Joker: Folie a Deux." While Phoenix is set to take on the main role once more, Gaga is reportedly set to portray the third live-action iteration of Harley Quinn, a character played by Margot Robbie in the DC Extended Universe. While further details on the project are scant, the title roughly translates to "a shared madness."