Lady Gaga Reportedly In Talks To Play Harley Quinn In Joker Musical Sequel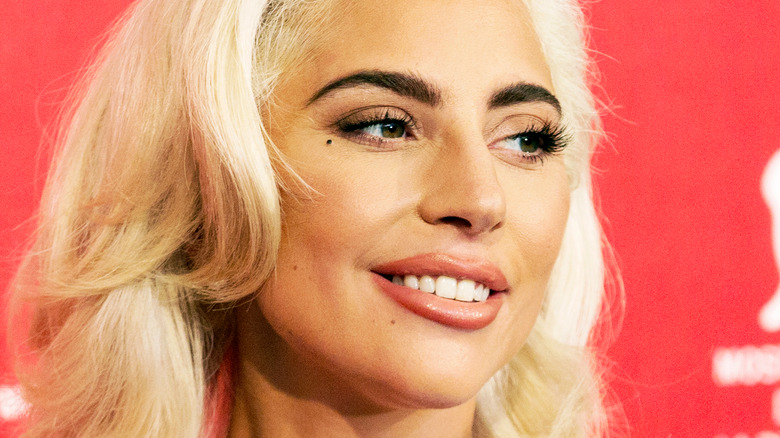 Andrea Raffin/Shutterstock
After years of playing second fiddle to Batman at the movies, the Joker finally got a spotlight all his own in 2019. Directed by Todd Phillips, "Joker" spun a "Taxi Driver" and "King of Comedy"-inspired tale about a failed comedian and former clown named Arthur Fleck (Joaquin Phoenix). Sick of being the punchline to everyone else's jokes, he takes control of his life by embracing his dark side, donning colorful makeup and a bright suit, and calling himself the Joker. While somewhat divisive among critics especially, "Joker" became a financial hit throughout its time on the silver screen, all the same.
In the wake of the film's release, Todd Phillips made it known that he had no intention of putting together a "Joker" continuation (via IGN). For a time, that was the final word, but even the Clown Prince of Crime's origin story isn't immune to Hollywood's love of sequels. June of 2022 finally saw the announcement of a second "Joker" movie — titled "Joker: Folie à Deux" — arrive courtesy of Phillips himself. The Instagram post even showed Joaquin Phoenix reading what appears to be a draft of the script, which all but confirms his involvement. Although, he has yet to officially reach an agreement with Warner Bros.
To up the ante for "Joker: Folie à Deux," word has gotten out that Lady Gaga is in talks to appear in the film. In fact, she may even play DC icon Harley Quinn in what could be a very interesting sequel.
Joker: Folie à Deux could be headed in an interesting direction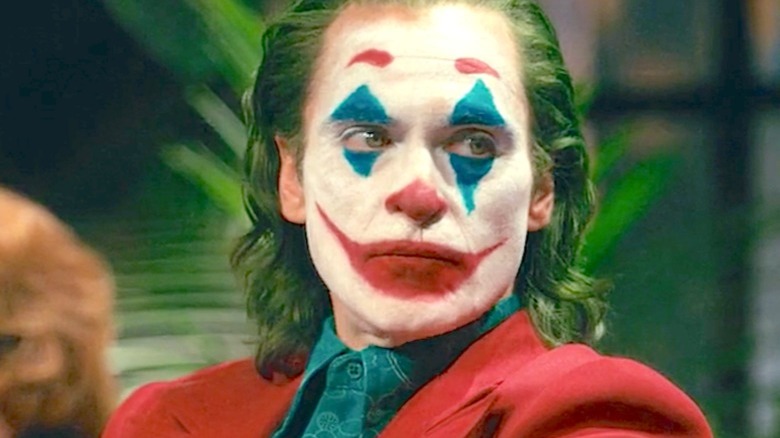 Warner Bros. Pictures
When The Hollywood Reporter broke the news on June 13, 2022, that Lady Gaga may take part in "Joker: Folie à Deux," multiple head-turning details came with it. First and foremost, she may play Dr. Harleen Quinzel, better known as Harley Quinn, who typically accompanies the Joker as his not-so-romantic partner. "Folie à Deux" is a medical term for an identical or similar mental disorder that affects two or more people, after all, so perhaps that's a hint that the two will come together in the next "Joker" film. Then again, this is all speculation, and Gaga has yet to sign a deal with Warner Bros.
THR also mentioned that Lady Gaga's potential "Joker: Folie à Deux" involvement — regardless of her role — points to the film being a musical. If this does turn out to be the case, Warner Bros. has made the right call considering that Gaga has proven quite capable of combining acting and singing. Look no further than 2018's Todd Phillips-produced "A Star is Born," where she unexpectedly starred as the musically gifted Ally Maine opposite Bradley Cooper's Jackson "Jack" Maine. Not only did her work in the film dazzle moviegoers, but the duo's hit song "Shallow" wound up securing an Academy Award. 
Time will tell if Lady Gaga will sign the dotted line to feature in a potentially musical "Joker: Folie à Deux" and if she'll become the Harley Quinn to Joaquin Phoenix's Joker. We'll just have to wait and see where the production goes from here in the coming months.