The Criminal Minds Duo Fans Wanted To See Get More Screen Time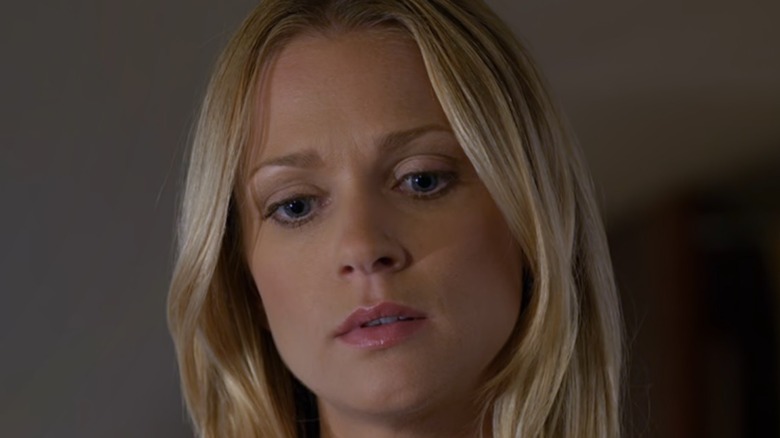 CBS
Despite featuring some truly grisly cases throughout its run, one of the biggest draws of the CBS procedural "Criminal Minds" were the members of the Behavioral Analysis Unit itself and their dynamic as colleagues and friends. In the grave business of chasing criminals, the team still found a way to reach the audience with wholesome moments that brought the members of the team closer, whether it was in lighthearted laughs or the tough times when they leaned on each other for support.
Dr. Spencer Reid (Matthew Gray Gubler) and Derek Morgan (Shemar Moore) had a bond like that of brothers, which came with its own set of banter and even practical jokes. The flirty and quite inappropriate exchanges between Penelope Garcia (Kirsten Vangsness) and Morgan gave viewers a much-needed comic break in the middle of disturbing cases. Their unbreakable friendship, which continued even after Morgan left the BAU, was a standout dynamic for many fans. Reid and JJ's (A.J. Cook) bond, from its slightly flirty beginning to their meaningful friendship to the romantic arc that left the followers of the show divided, was also an adorable relationship that offered a personal look into the otherwise work-focused team at BAU.
There was also one short-lived dynamic duo that only existed for an episode but left fans wanting more.
Hotch struck up a friendship in the Season 1 episode The Tribe
In the Season 1 episode "The Tribe," the BAU is on the hunt for a pack of murderers who have been trying to imitate Native American rituals during their heinous killing spree in Terra Mesa, New Mexico. While the BAU first suspects Indigenous teacher and activist John Blackwolf (Gregory Cruz), he turns out to be an unlikely ally to the team and, more specifically, to Aaron Hotchner (Thomas Gibson).
"The Tribe" was Blackwolf's only appearance on "Criminal Minds," but according to fans on Reddit, they would have liked to see the character return for more banter with Hotch. In a Reddit thread about the short-lived duo, u/PaddlesOwnCanoe wrote, "I would loved to have Blackwolf join the BAU as a consultant. Or at least had more than one episode with him. He and Hotch played off each other beautifully!" Adding to the support, u/mnlxyz shared their observation, "You can also see Hotch genuinely likes him, he joked with him, there was fun, friendly banter and not everyone can bring that side out of him."
Blackwolf and Hotch are both intense characters with stoic faces that hardly gave anything away. This similarity brought out a side of Hotchner fans didn't always see. After traversing through the adversarial phase of their partnership, the duo moved to a friendly working relationship. And u/the_great_edini also pointed out the important lesson that came out of Blackwolf's time with Hotchner: that there could be multiple ways to reach the same goal. This gave Hotch some much-needed perspective since he was struggling with the fact that his brother was not going to law school and was instead working in a restaurant.
The understated demeanor and the unshakeable convictions of the two made them an intriguing pair to watch onscreen, even if fans only got one episode with them.