The Truth About Penelope Garcia And Derek Morgan's Relationship On Criminal Minds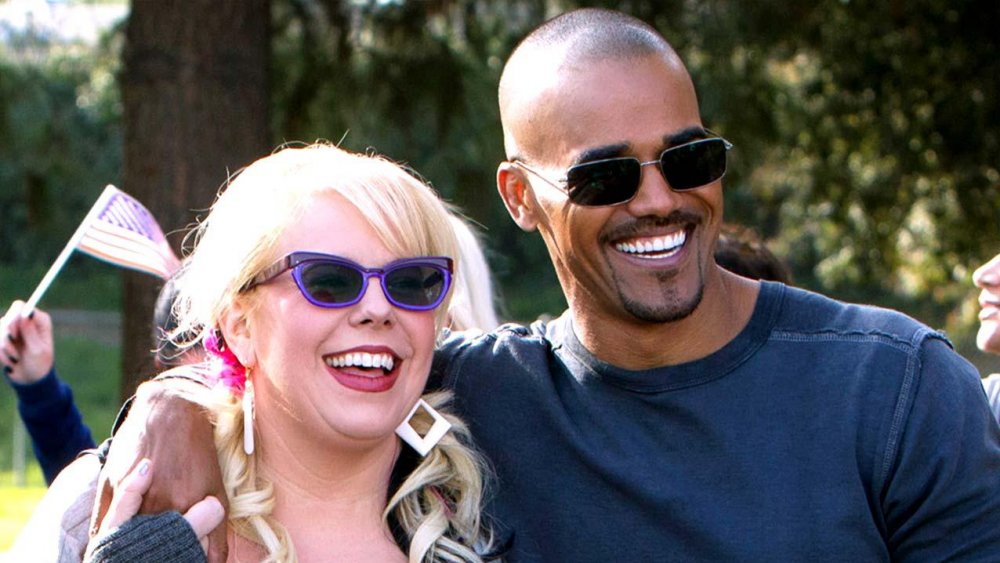 CBS
Penelope Garcia (Kirsten Vangsness) and Derek Morgan (Shemar Moore) were the lighthearted dynamic duo of the BAU on Criminal Minds. At first blush, it feels like an odd-couple pairing, what with the kind of giga-chad Morgan is compared to peak-geek Garcia, but once you have enough episodes under your belt, the pairing begins to make as much sense as peanut butter and jelly. They just work; their chemistry was a major viewer loyalty factor for the crime drama until Shemar Moore departed the show in 2016 after 11 seasons. This wasn't just a crushing lineup change for fans, but for Garcia within the show's narrative, too — she had an exceptionally difficult time adjusting to Morgan's replacement, Luke Alvez (Adam Rodriguez).
The nature of Garcia and Morgan's relationship was a hot topic of television gossip for many years. Surely this season would be the one where they put aside their respective ephemeral off-camera romantic relationships and hook up; it was a familiar refrain with every new season renewal, but it never came to fruition. The truth of the matter is that their relationship was an extremely unique one not just on TV, but in media in general, and the show's staff recognized and respected it.
Garcia and Morgan's friendship was a rare television dynamic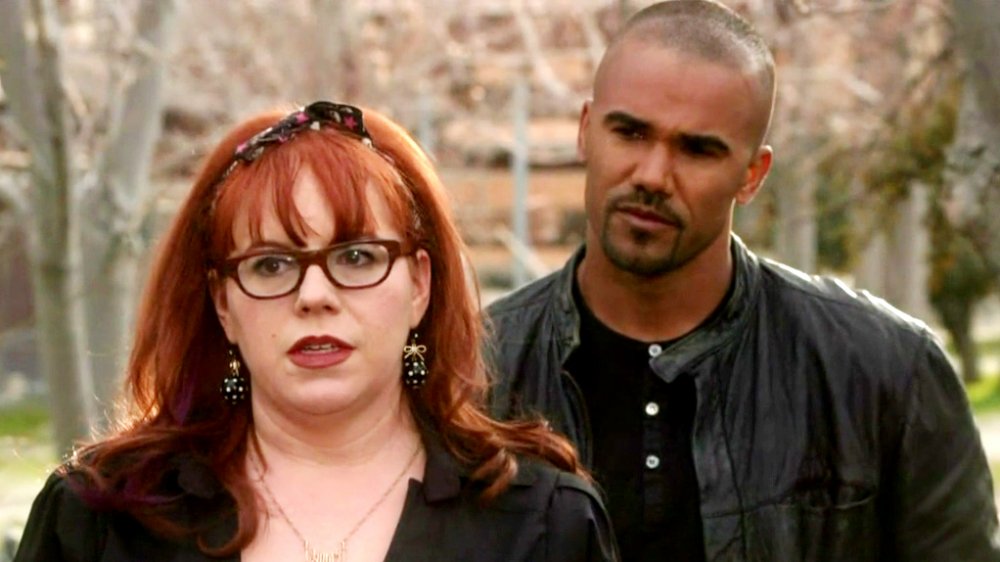 CBS
Despite seemingly eternal hopes that the Garcia-Morgan relationship would at last bloom into a romance, it was never really the intent on the part of either actor or the show's writers to commit them to anything other than friendship. The friendship was the point, in fact.
One episode in particular went the extra mile to gently establish their relationship boundaries: "Snake Eyes," the thirteenth episode of season 7. After breaking up with her boyfriend, Garcia resigns herself to an evening locked away in her apartment for an old-fashioned bit of coping through alcohol. When she awakens the next morning severely hungover, Morgan is there, cheekily introduced into the scene shirtless after a quick shower. The rest of the episode proceeds as normal save for Garcia's sitcom-esque panic that she slept with Morgan as a terrible rebound. She didn't, as Morgan tells her later with an amused smile. They discuss what a terrible turn that would be for their friendship, and the episode ends with them sharing a laugh about her worrying over nothing.
You may have noticed that television often has a problem depicting male-female relationships. Sometimes it's cited as the "Moonlighting Problem," after the iconic Bruce Willis-Cybill Shepherd series: a show's difficulty in writing compelling character dynamics and stories once a long-standing will-they-won't-they romance is finally realized. It might be a little deeper than that, however; television can have a difficult time portraying men and women as anything other than romantic partners. Morgan and Garcia's relationship was popular because it was unique as an earnest, genuine opposite-gender friendship — and because both characters are so well-illustrated as being quite different from each other, yet the friendship flourishes anyway. The open flirting and pet names are an expression of two people in sync having fun, confident in their boundaries with each other as only good friends can be.
Shemar Moore and Kirsten Vangsness are BFFs IRL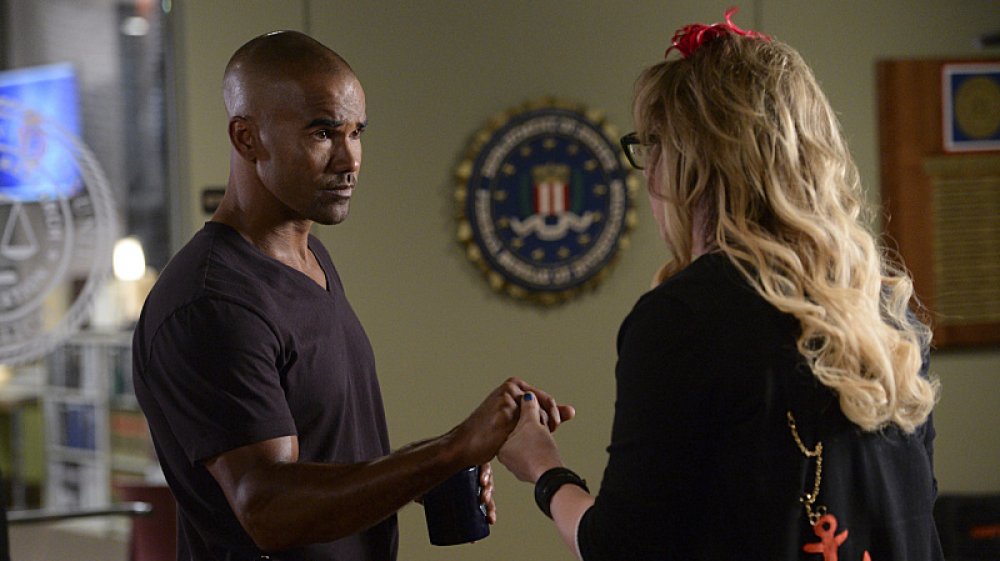 CBS
The surprisingly sweet fact about this television friendship is that it almost never happened at all. When Kirsten Vangsness was first brought onto Criminal Minds, it was supposed to be a one-and-done thing, since that episode's script just happened to need an analyst for plot reasons. The table reading for her lucky second episode, however, changed everything, as Vangsness explained to Parade in 2018. "At the end of the table read, they said, 'Everyone but the main cast needs to leave. We have to watch this sexual harassment thing.' I didn't know if I was supposed to stay or leave, so I stayed and I was sitting right next to Shemar," she remembered "He was joking around during the sexual harassment thing, and I both wanted to be liked by the popular kid and I wanted to follow directions, so I'm very quietly joking around with him back."
The instant chemistry was noticed by producers, and soon after, Vangsness learned that she had more script pages written for her. "Then they sent me this re-write and it included some of the things that I was doing with Shemar," she said. "We shot together the next day and we were like, 'Oh, my gosh. We have chemistry.' Neither one of us knew it until we were doing it and it just built from there."
It's a cute story, and it reveals an interesting truth: the flirting is really a fictional extension of a real-life friendship. The whole experience gave Vangsness a huge leg up in her career — she went on to co-write several episodes of Criminal Minds, and enjoys a secondary career in theater and independent film today — and she feels indebted to Moore in many ways for it. No matter that the show has ended; the two of them will enjoy an off-screen friendship forever.