Why Aaron Hotchner Deserves His Own Criminal Minds Spinoff Today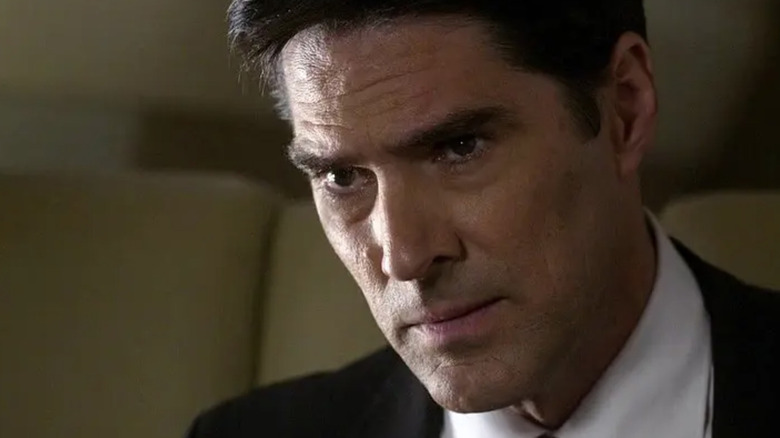 CBS
When it comes to beloved police procedurals that have graced the small screen throughout the years, "Criminal Minds" is one of the most successful. Debuting in 2005 and lasting for 15 seasons, the series follows a team of profilers in the FBI's Behavioral Analysis Unit as they use their skills to bring down notorious serial killers and other dangerous defilers of the law, otherwise known as "unsubs." However, it's the heroes of the day that made the grandest impression on viewers.
David Rossi (Joe Mantegna), Aaron Hotchner (Thomas Gibson), Elle Greenaway (Lola Glaudini), Derek Morgan (Shemar Moore), Spencer Reid (Matthew Gray Gubler), Jennifer Jareau (A. J. Cook), and Penelope Garcia (Kirsten Vangsness) are just a few of the popular investigators who graced the BAU throughout the years. Understandably, there are many fans out there who aren't ready to say goodbye to them.
While it remains to be seen if the long-discussed "Criminal Minds" revival will ever come to fruition, some of the show's fans would be content with a spinoff series. And should there be a spinoff down the line, there is one character in particular that viewers would like to see lead the charge.
Criminal Minds fans want a Hotch spinoff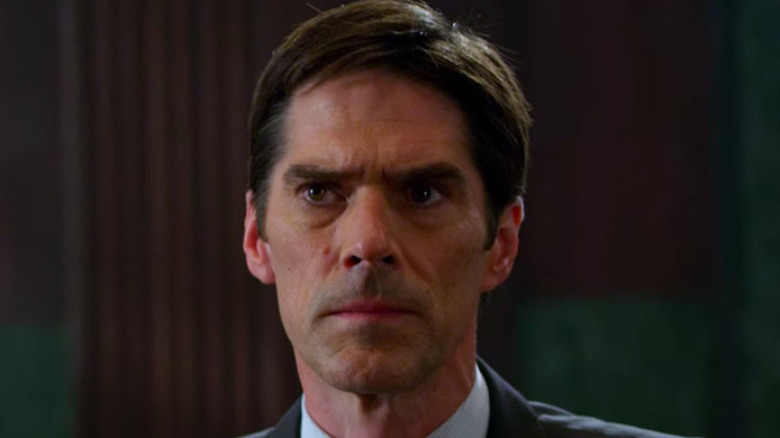 CBS
Aaron Hotchner didn't receive a proper sendoff in "Criminal Minds." That's because Thomas Gibson, who played the moody investigator, was abruptly fired from the show back in 2016 following an on-set physical altercation with producer Virgil Williams over "creative differences." However, Gibson's behind-the-scenes antics haven't soured his character in the eyes of some fans who'd love to see him get his own show.
In regard to a spinoff show, Hotch's characteristics make him an ideal candidate for a brand-new detective series that's set in the "Criminal Minds" universe. "He was emotionless but at the same time cared for everyone. He is what I imagine actual BAU agents may be like," wrote Reddit user u/moebanks. This sentiment was echoed across the board. "I really love me some brooding characters," a second Reddit user agreed.
At the time of this writing, there are no confirmed plans for a "Criminal Minds" spinoff series. However, never say never. The franchise already has spinoffs in the form of "Criminal Minds: Suspect Behavior" and "Criminal Minds: Beyond Borders," which aired in 2011 and 2016, respectively. So it's clear that CBS executives aren't opposed to the idea.