The Walker Episode You Didn't Realize Was Directed By Supernatural's Jensen Ackles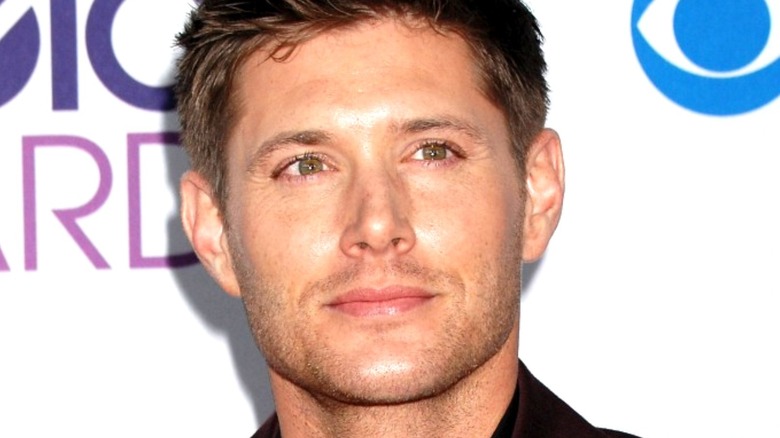 Ga Fullner/Shutterstock
One of The CW's latest series, "Walker" has been receiving somewhat mixed reviews. Critics seem to disapprove of the drama series while fans have had a mostly positive response (via Rotten Tomatoes). The show features "Supernatural" star Jared Padalecki as Cordell Walker, a recently widowed man and father who returns home to Austin, Texas in an effort to reconnect with his family. However, he begins to realize that there are some suspicious details surrounding his wife's death, leading him to find some trouble along the way.
"Walker" is Padalecki's first starring role since "Supernatural" ended in 2020 alongside his co-star Jensen Ackles. The duo gathered a massive fanbase since the series began all the way back in 2005, and for 15 seasons they portrayed brothers Dean and Sam Winchester. After the series ended, both actors reflected that they "gave it everything" (via USA Today), and just as Padalecki moved on to "Walker," Ackles gained roles in some exciting upcoming projects, including his portrayal of Soldier Boy in Season 3 of Amazon Prime Video's "The Boys." Not to mention, Ackles has even been the voice of Bruce Wayne/Batman in the recent animated features, "Batman: The Long Halloween, Part One" and "Batman: The Long Halloween, Part Two."
However, the "Supernatural" brothers have united again due to "Walker," as Ackles directed his former co-star Padalecki in a recent episode of the show.
Jensen Ackles directed the episode of Walker titled 'No Such Thing as Fair Play'
In Season 2 of "Walker," deep undercover operations have put Cordell and his family at serious risk, and that's not even mentioning that he's had to ease a lot of tensions between himself and his younger brother Liam (Keegan Allen). Episode 14 of Season 2, titled "No Such Thing as Fair Play," even saw Cordell and the family head to the fair and still encounter drama between old connections. This episode in particular was directed by none other than Jensen Ackles (via IMDb). This directing job for Episode 14 was actually Ackles' very first outside of "Supernatural," as he had directed over six episodes of that series.
Ackles spoke about directing Padelecki on "Walker" with TVLine in August of 2021 before "No Such Thing as Fair Play" aired. The actor explained that after building a relationship with Padalecki over 15 years and acting alongside him, it was easy to give him quick direction while shooting — although it confused the other actors a little bit. Ackles said, "It was very nice to be back with someone who I've got such an incredible shorthand with, which we'll always have." He also mentioned that it was very fun seeing Padalecki bring the elements of who Ackles knows him as in real life to the character.