Jensen Ackles' Approach To Playing Soldier Boy In The Boys Is Just Perfect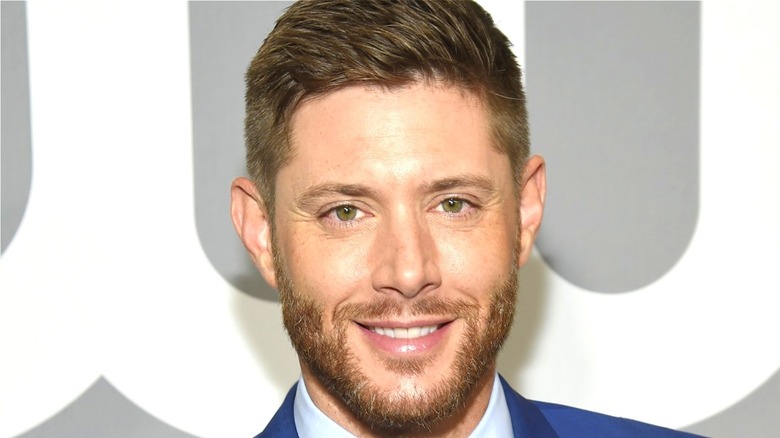 Kevin Mazur/Getty
Part of the success of Amazon's "The Boys" has been its willingness to stick closely to the graphic novels they're based on — savage plot twists, graphic violence, and all the rest. Even the "good guys" on the show have their flaws and are shown to have just as much trauma in their lives as the "bad guys." Every character has layers to peel back, showing how they came to be the way they are.
Of The Seven, the most sadistic, cruel, and narcissistic of the group is Homelander (Antony Starr), who at times seems like a lost child. After learning more about him, you understand why. In Season 1, Episode 7 (via IMDb), Jonah Vogelbaum (John Doman) tells him, "You should've been raised in a home with a family who loved you. Not in a cold lab with doctors." Homelander had no parents or family, and audiences also learn he was fed patriotic images to mold him into the "perfect" superhero. Instead, he became a sociopath.
Soldier Boy (Jensen Ackles) was the leader of the group of superheroes called Payback, who rose to prominence decades before The Seven came into existence. He's mentioned briefly in Season 2, Episode 1 (via The Boys Wiki), as one of the first superheroes after he was injected with Compound V, and during World War II, he "killed Germans by the dozens." Much like Homelander, Soldier Boy is a troubling figure, a hero whose public image and private life are at severe odds with one another.
Now that Soldier Boy is set to appear in the upcoming Season 3, Ackles is opening up about playing the character, and he seems thrilled to bring him to life.
Jensen Ackles brings to life a 'curmudgeon' of a superhero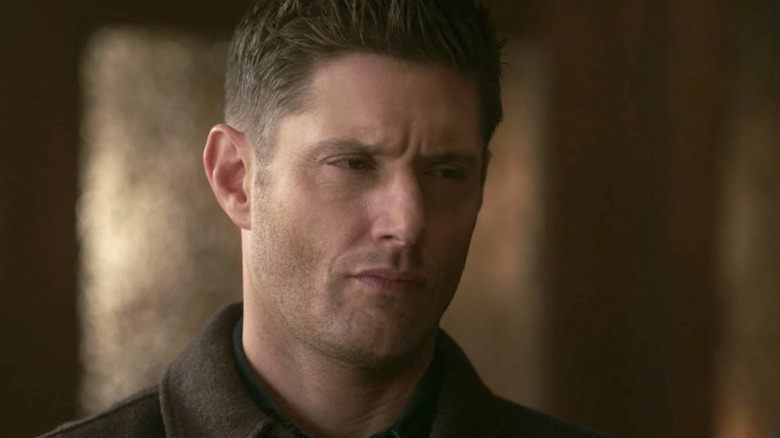 The CW
In a recent interview with "Smallville" alum Michael Rosenbaum on his podcast "Inside of You" (via Entertainment Weekly), Jensen Ackles spoke about what it's been like playing the character Soldier Boy, who is set to make his official debut into the TV adaptation of "The Boys" in Season 3. The "Supernatural" actor didn't mince words, describing his character thus: "He's a jack***. He's a grandpa. He's from the '40s. He fought in World War II, and he's just this curmudgeon, bigoted a**hole."
Ackles went on to describe just how old Solider Boy is when we meet him in Season 3 and the circumstance of his introduction. He told Rosenbaum that Soldier Boy "doesn't age, so he's this 40-year-old superhero who's really 80 years old, or 90 years old. There's just so much material there," and went on to say the new character will be found "essentially in captivity" before he's cleaned up and sent into the field.
Eric Kripke, the head writer for "The Boys," is also the creator of "Supernatural," The CW show Ackles co-starred on for 15 seasons. "We had written Soldier Boy long before I cast Jensen," Kripke told Vanity Fair in 2021. "We happened to be chatting ... and I have this character Soldier Boy, and it was a real pain to cast ... Hey, wait a minute, do you want to do it?" While Kripke thought Ackles would be perfect for the role, the actor still needed to convince the producers. After making an audition tape, within a week, Ackles had the role, as he shared on "Inside of You." He remarked, "I had to work for this one. I had to earn it."