The Bones Episode You Likely Didn't Know Sweets' Actor Wrote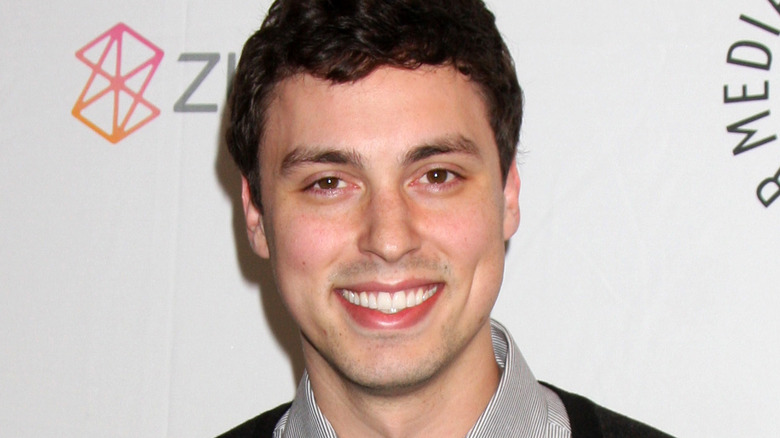 Kathy Hutchins/Shutterstock
With so many crime procedurals dominating television, "Bones" sticks out as an outlier. Instead of the usual grim and dour subject material found in other shows of its like, the series is a humorous take on the genre. Adapted from the series of novels by Kathy Reichs, who was a forensic anthropologist herself, Dr. Temperance Brennan (Emily Deschanel) solves crimes with her encyclopedic knowledge of bones and human anatomy. With the help of FBI Agent Seeley Booth (David Boreanaz) and a team of misfits known as "squinterns," the Jeffersonian Institute manages to solve a plethora of different races. 
Of course, much of the show's success lies in the chemistry of its characters and the will-they-won't-they dynamic between Brennan and Booth. With 12 different seasons to choose from, there is stiff competition for the best episode of "Bones." Notably, one of the more outrageous concepts for an episode was devised by none other than Dr. Lance Sweets (John Francis Daley) himself. Sweets is introduced in Season 3 as a psychologist enlisted to help Brennan and Booth. Although Sweets differs from the main characters substantially, he quickly becomes a valued member of the team and a beloved friend.
Just three short years after his first appearance, Daley co-wrote one episode that needs to be seen to be believed (via IMDb).
Daley's episode about the chupacabra definitely didn't suck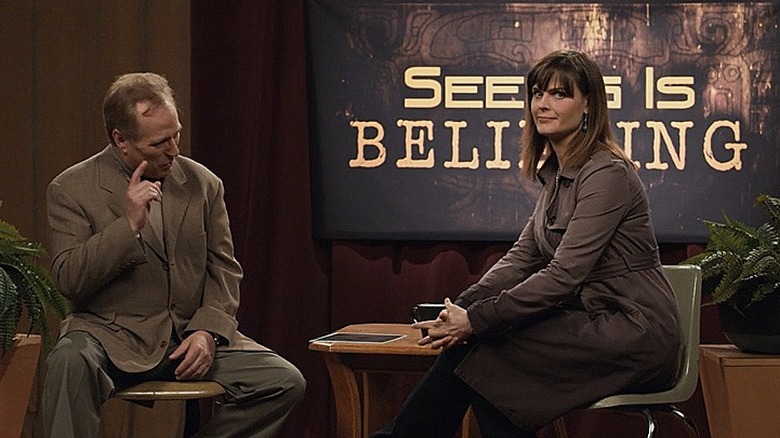 Fox
John Francis Daley pulled double-duty in "Bones" Season 6, Episode 18 ("The Truth in the Myth"). In addition to portraying Sweets, Daley also co-wrote the episode with Jonathan Goldstein. The episode is a change of pace as Brennan and Booth investigate the existence of a chupacabra suspected of killing someone. Naturally, Brennan does not believe that a being known as the mythological goat-sucker is real. Though a local myth debunker Lee Coleman's (Leigh McCloskey) body is drained of blood and smelling of sulfur, Brennan insists that there is a logical explanation.
In the end, it turns out that she's right. Coleman's death is the result of an accidental shooting by an employee of a nearby lodge. The owner of the lodge hides the cause of death and stages it as a chupacabra attack to attract more business. Though his plan sounds ridiculous, it actually seems to work before he is discovered. Many, including Hodgins (T. J. Thyne), are fascinated by the idea of cryptids and are supremely disappointed to learn of the hoax.
It would certainly be off-brand for "Bones" to actually include the existence of a supernatural entity in the series. However, the delight of the episode is entertaining the idea, at least for a time. Most of the episode pushes the viewer to question their own beliefs, as many of the characters do. Though it was inevitable for Brennan to be right in the end, the fun is in the journey.
Bones was not Daley's first or last writing gig
Fans may recognize John Francis Daley from his role in the criminally short-lived series "Freaks and Geeks," but he has had many opportunities to be behind the camera as well. In his career, he has acted as well as written alongside creative partner Jonathan Goldstein. Jason Bateman's 2011 comedy "Horrible Bosses" is just one of Daley and Goldstein's contributions that came out around the time of his "Bones" episode. 
In an interview with Entertainment Weekly, Daley discussed how he landed the episode, and as it turns out, it was pretty straightforward."[Showrunner] Hart [Hanson] asked if I was interested in writing an episode, and I said, 'Of course,'" Daley explained. He and Goldstein went on to workshop ideas and landed on myth-busting a well-known legend. 
Daley was eventually written off the show, but he and Goldstein have kept plenty busy in the years since the show ended. Most notably the writing duo were behind the screenplay for "Spider-Man: Homecoming," Tom Holland's first solo film as the web-slinging superhero. They also directed 2015's "Vacation" and 2018's "Game Night." According to Variety, the two are next set to direct "Dungeons & Dragons: Honor Among Thieves," a film set for release in 2023.