What Emily Deschanel Has Been Doing Since Bones Ended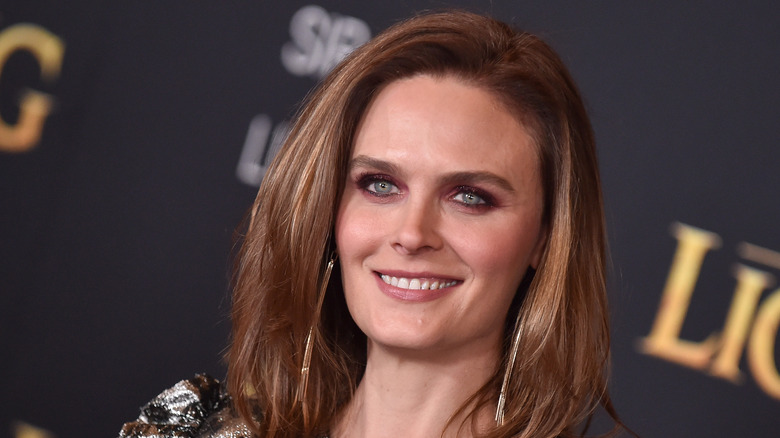 Shutterstock
For 12 seasons on the Fox series "Bones," Emily Deschanel played Dr. Temperance "Bones" Brennan, the genius scientist and bestselling author who used her forensic anthropology prowess to help the FBI's Special Agent Seeley Booth (David Boreanaz) solve endless cases. Premiering in 2005, the show's finale aired in 2017. Since then, Boreanaz has continued his impressively long TV streak with the CBS action series "SEAL Team."
Before signing to play the titular character on "Bones," Deschanel had a relatively short resume consisting of small roles in films like "Cold Mountain" and "Spider-Man 2," as well as in episodes of TV series such as "Law & Order: Special Victims Unit" and "Crossing Jordan." Her big break came when film producer Jerry Bruckheimer, who worked with Deschanel on "Glory Road," suggested she audition for "Bones." Though the producers had another actress in mind for the role, Deschanel nailed her audition, largely due to the chemistry she had with Boreanaz. Here's what she's been up to since the series ended.
From Bones to Animal Kingdom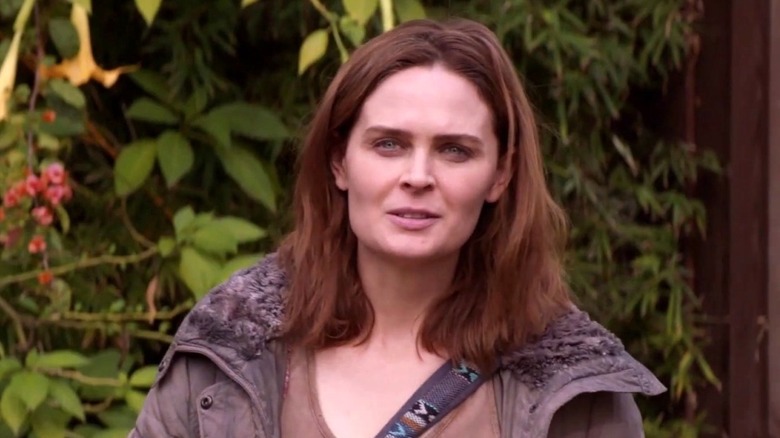 TNT
After 12 years as the lead star on a hit crime procedural, it's not surprising that Deschanel opted to take a much-deserved break. In 2018, she booked only one role, voicing herself on an episode of "The Simpsons." It would not be until 2019 — two years after "Bones" ended — that viewers would once again see Deschanel back on the small screen.
Deschanel joined the cast of "Animal Kingdom" during the fourth season of TNT's family crime drama. She plays the recurring character Angela, a recovering addict and ex-con who is a thorn in the side of Janine "Smurf" Cody (Ellen Barkin), the domineering matriarch of the crime family at the center of the show's story. There's been no confirmation that Deschanel is involved with the fifth season of "Animal Kingdom," whose production was interrupted by the COVID-19 pandemic and, according to The Hollywood Reporter, is scheduled to arrive sometime this summer.
According to her IMDb page, Deschanel also had a guest role in the third season of the ABC police procedural series "The Rookie" and will be appearing in the indie drama film "Continue," which is currently in post-production.