The Best Episode Of Bones, According To IMDb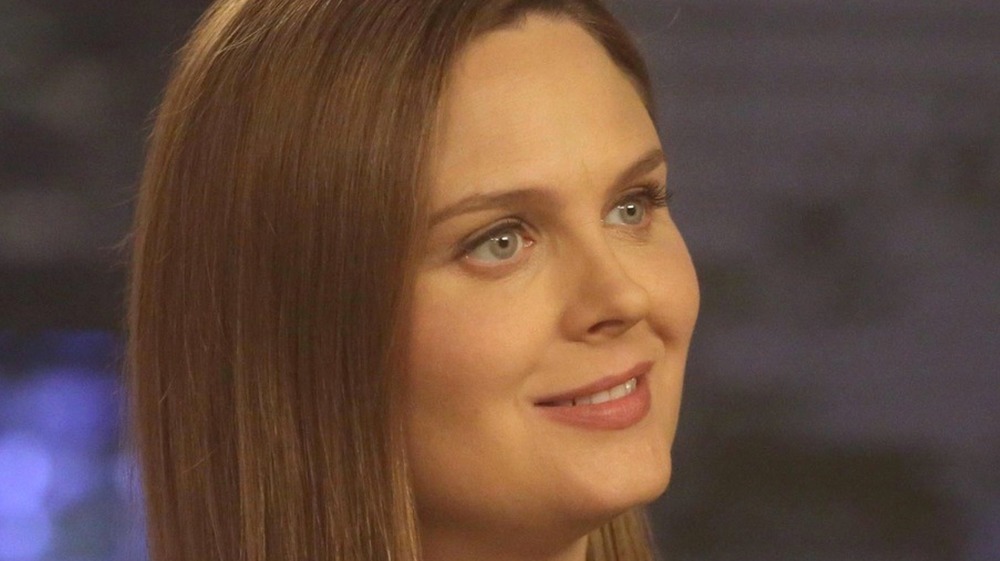 Fox
With an exceptional 12 seasons to Bones' name, it's probably safe to say the beloved Fox show, which starred Emily Deschanel as a forensic anthropologist working for the fictional Jeffersonian Institute to solve murder cases for the FBI, was doing something right. After all, you don't live that long on television if you're doing some wrong. But when it comes to determining the best episode of the show, how does one measure one episode about a murder case against another episode about a separate murder case? Especially when there are 246 episodes to choose from? 
It's definitely a difficult task for a procedural that follows the same narrative beats with each installment. But if you ask any Bones fan worth their weight in salt what the best episode of the crime drama is, you're also likely to receive several responses that name Season 2's "Aliens in a Spaceship" as the best episode of the show. Here's why.
'Aliens in a Spaceship' makes the characters' work personal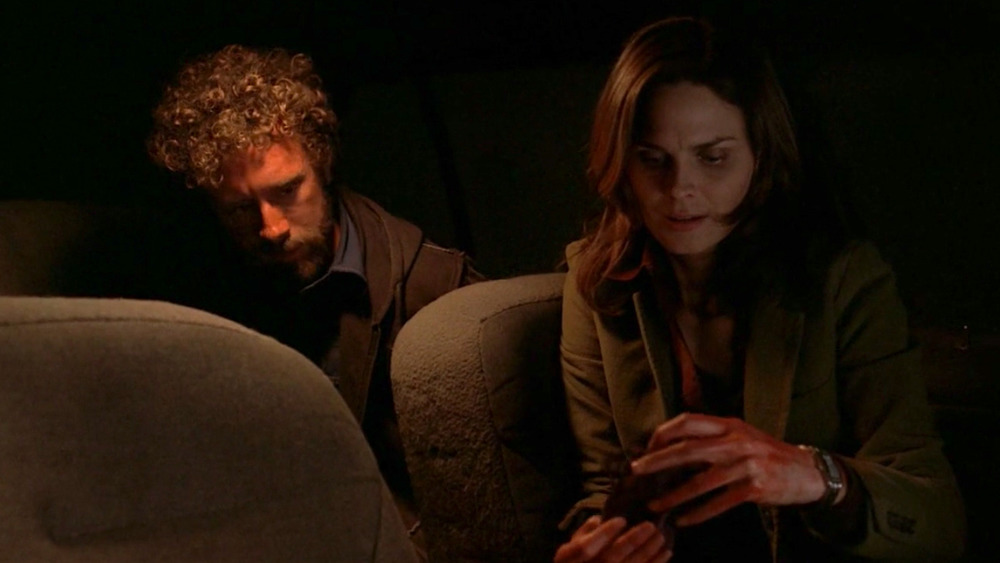 Fox
"Aliens in a Spaceship" opens with Dr. Brennan (Deschanel) and an injured Dr. Hodgins (T.J. Thyne) waking up in a car that has been buried underground by a serial killer known as the Gravedigger. From there the episode flashes back to 48 hours before, revealing that the team has been working on a case involving two boys, also victims of the Gravedigger, who died after being kidnapped and trapped in a beer vat that authorities originally thought looked like a spaceship, hence the episode's title.
Throughout the episode, which has an average rating of 9.3 on IMDb, making it the best-rated episode of the show, Brennan and Hodgins race against the clock and their diminishing air supply to not only identify where they are but also figure out how to send a quick message with that location to Booth (David Boreanaz) and the rest of the Jeffersonian team on the surface.
By putting Brennan and Hodgins in a life-or-death situation — they've essentially taken the place of the two boys — the episode ratchets up the tension and becomes personal in a way most Bones episodes are not. It's an emotionally turbulent hour; one that changes Hodgins and forces him to confront his deep feelings for Angela (Michaela Conlin) while affirming Brennan's faith in Booth. It's an all-time classic episode.
So while the popularity of the procedural seems to have dimmed over the last two decades amid the rise of prestige TV and character-driven serialized dramas, there is still a lot to like about the classic TV procedural, and "Aliens in a Spaceship" is a prime example of how to do standalone episodes well (even if the Gravedigger wasn't identified until a full two seasons later). If you're itching to revisit the episode, all 12 seasons of Bones are streaming on Hulu.