How Magnum P.I. Fans Could Still Get A Season 5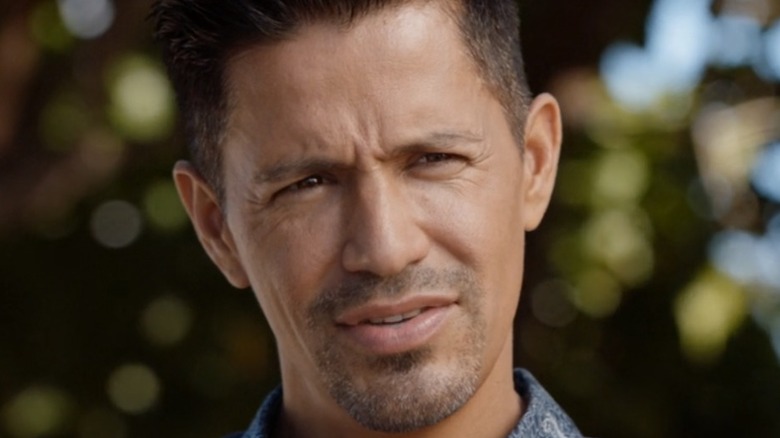 CBS
With its mustachioed lead Tom Selleck, and can't-miss premise of an extraordinary private investigator working against the island backdrop of Hawaii, "Magnum P.I." served as a TV gem during its run from 1980 to 1988. But the series wouldn't remain just a slick relic of the '80s. In 2018, CBS gave "Magnum P.I." a proper reboot treatment. The premise remained roughly the same — Thomas Magnum is an ex-Navy SEAL who works as a private security consultant for a mysterious millionaire and finds time to solve some cases as a private investigator. But the lead actors behind the familiar roles of Magnum and Higgins changed with Jay Hernandez and Perdita Weeks, respectively.
The rebooted series also downplayed the comedic feel of its original predecessor, but the trade-off was more action. It was a successful change to the formula as CBS's reboot proved to be a consistent ratings hit. "Magnum P.I." averaged around 7.4 million viewers during its Friday night slot (via The Hollywood Reporter). And that's why its cancellation after four seasons came as a brutal shock to so many fans. Per TV Line, faltering negotiations for a new licensing deal is what ultimately ended the series, despite its solid ratings. However, there's a chance that fans may not have to say farewell to "Magnum P.I." just yet. Here's why a Season 5 is still possible.
Universal Television may give Magnum P.I. a new home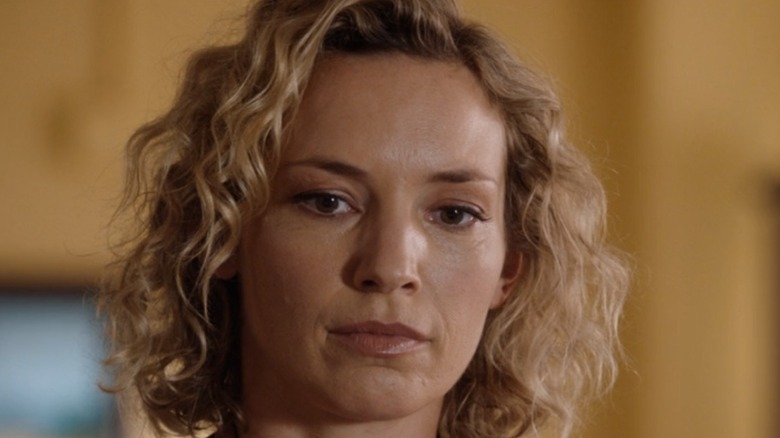 CBS
"Magnum P.I." appears completely finished on CBS, but Universal Television, which co-produces the series with the network, isn't entirely done. According to Deadline, Universal Television is looking at potential new places for the series to continue, including the USA Network as well as NBC and Paramount+. Deadline noted that everything depends on whether they can reach a deal with CBS. All four seasons of "Magnum P.I." are already streaming on Paramount+. Still, given how well the show performed on network TV, it would make sense that Universal Television is probably eying another network home for a new season premiere.
It wouldn't be the first time they've resurrected one of their shows in this manner, as they famously gave "Brooklyn Nine-Nine" a new home on NBC after its cancellation on Fox. There's also plenty more story for the series to explore, considering its Season 4 finale. The ending of "Close to Home" sees the relationship between Magnum and Higgins significantly shift as the two share a kiss and confess their feelings for each other. The moment could have been seen as a way for the series to say goodbye with an abruptly-wrapped happy ending. But a Season 5 could expand on how their new relationship stacks up against their many action-packed adventures in Hawaii.
The cancellation of Magnum P.I. was the end of a reboot era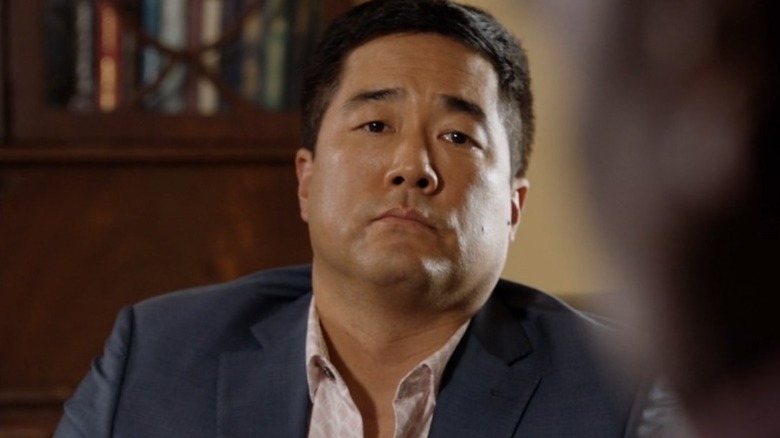 CBS
The cancellation of "Magnum P.I." was a surprising end of a beloved series for fans, but it also marked the end of a particular era on CBS. "Magnum P.I." was part of the "Lenkov-verse," a group of rebooted shows developed by Peter Lenkov. The franchise started in 2010 with the premiere of "Hawaii Five-0," continued in 2016 with "MacGyver," and finally concluded with "Magnum P.I." in 2018. What made this group of rebooted shows stand out besides being network hits was that they all shared the same universe. 
Crossover episodes and character guest appearances became a normal occurrence between the three shows, even up to Season 4 of "Magnum P.I." The character, Sgt. Duke Lukela (Dennis Chun) of "Hawaii Five-0" appears in the "Magnum P.I." Season 4 Episode, "Evil Walks Softly." With "Hawaii Five-0" ending in 2020 and "MacGyver" the following year, "Magnum P.I." stood as the last remaining of the three before its cancellation. Ironically, the series even outlasted its creator, Lenkov, who was fired from all three shows in 2020 following allegations of fostering a toxic work environment on set. If "Magnum P.I." comes back for another season, it'll be interesting to see if the show continues its shared universe shenanigans.