This Is Where Joe Kidd Was Actually Filmed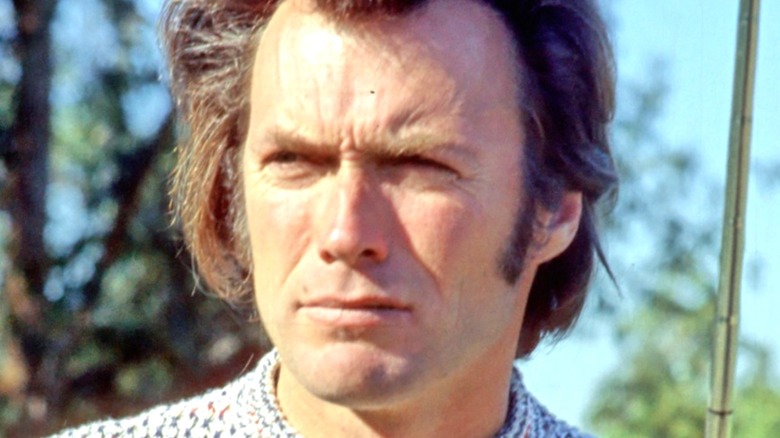 Michael Ochs Archives/Getty
With its wealth of talent and notable names, one would assume that the 1972 Clint Eastwood Western "Joe Kidd" would be more talked about. Directed by acclaimed filmmaker John Sturges ("The Magnificent Seven," "Gunfight at the O.K. Corral," "The Great Escape") with a screenplay by novelist Elmore Leonard ("Get Shorty," "Justified"), "Joe Kidd" follows the exploits of an ex-bounty hunter (Clint Eastwood) who is enlisted by a wealthy landowner (Robert Duvall) to help take down a Mexican revolutionary (John Saxon) who threatens the rancher's way of life. Eastwood leads the revisionist Western with his typical no-nonsense grit, alongside the talents of Don Stroud and Stella Garcia. Upon its release, the film fared well at the box office, earning $6.3 million worldwide (via Box Office Mojo). Similarly, even though most found the film to be largely derivative of Eastwood's similar Western work from the past, it is nevertheless enjoyed by critics, with an 80% Tomatometer score on Rotten Tomatoes. 
As with any good Western, the locations can do a lot to add to the film's atmosphere and realism. The settings can practically become a character in their own right when done well. Eastwood, who starred in Sergio Leone's classic "Dollars" Spaghetti Western trilogy, is certainly no stranger to memorable Western movie locales. So just where was "Joe Kidd" filmed?
The film was mostly shot in Arizona
Despite the story taking place in New Mexico, "Joe Kidd" was mostly shot within Arizona (per Republic World), in the area known as Old Tucson, a period-looking town that has served as the setting for a number of productions. The crew set their hearts on the southwestern state, wanting to take full advantage of its lush scenery. In particular, they wanted to capture the massive saguaro cactus, a plant only native to the Sonoran Desert, during the scenes taking place at Sinola County. Several onlookers in the area would also show up to watch the movie be filmed.
"Joe Kidd" would not be the first time the location appeared in a Western. The attractive desert environment has made Old Tucson Studios home to numerous other Westerns, including "Arizona," "Rio Bravo," "3:10 to Yuma," and "Gunfight at the O.K. Corral" (also directed by John Sturges). Other films outside the genre have also been shot there, including "Lilies of the Field," "Almost Famous," and Martin Scorsese's "Alice Doesn't Live Here Anymore" (via This is Tucson). 
The rest of the film would be shot in various places in California. The Inyo National Forest was another significant location, receiving a credit in the film that reads, "Locations through the cooperation of The Forest Service USDA Inyo National Forest" (via AFI Catalog). Other California locations include Bishop and Lone Pine.