Whatever Happened To Tandem Boogie After Shark Tank?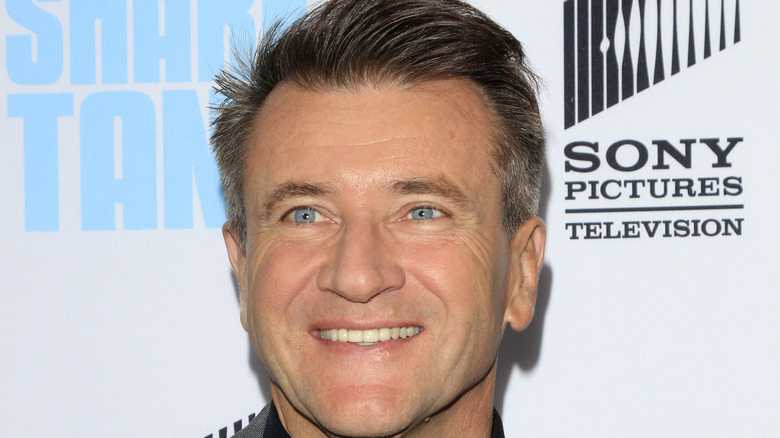 Kathy Hutchins/Shutterstock
In Season 12, Episode 17 of "Shark Tank," the Clark family appeared with their bodyboard-for-two creation, Tandem Surf, hoping they could convince the Sharks to invest $100,000 in return for 10% equity in their company. They had a lot of positive financial information to back up their business plan, having sold $43,000 worth of their product in the two months they'd been in business. And their product turned a nice profit, costing $150 to make and selling for $459.
After all the Sharks pass except for Robert Herjavec, the Clarks turn to guest Shark Daniel Lubetzky to see if he'd want to join in. Lubetzky is in, and suggests a share of 25% for the two of them. Harjavec shakes his head and says "25% isn't enough. And I'm just being completely sincere. It is a lot of work, and it's going to take a lot of time." The Clarks try to negotiate down to 30%, but Herjavec isn't budging, and they agree on 35%. Happy with the deal, Manya Clark says "Robert and Daniel are a perfect for our family. They're both immigrants. They came to this country as young kids, just like I did, and made the American dream come true." In the year since they appeared on the show, the Clark family has been making strides to increase their visibility as well as their products.
Tandm Surf has increased their product line and visibility since appearing on Shark Tank
After appearing on "Shark Tank" the Clarks changed the name to TANDM Surf, telling meaww.com that "In an effort to be even more inclusive, we will be changing our name from Tandem Boogie to TANDM Surf, as we are about more than just bodyboarding." And so they have. Along with clothing, they are releasing two new products for summer 2022 — a Tandem Surfboard, and a two person Stand Up Paddleboard and Kayak.
When TANDM Surf appeared on the show, they only had an online store to sell their boards. Since appearing on "Shark Tank," they've expanded their online presence, and the boards are now available in Surf Style stores. They've also partnered with Epic Summer Surf and Beach Camp to bring their boards to kids surf camps, as well as Indo Jax, a non-profit group that brings surfing to special needs youth.
The future looks bright for TANDM Surf, as they continue to grow and expand since they appeared on "Shark Tank." Daniel Lubetzky and Robert Herjavec both also continue to be involved in helping give publicity to the business with shout outs on their social media pages.