Why Domhnall Gleeson Almost Said No To Star Wars: The Force Awakens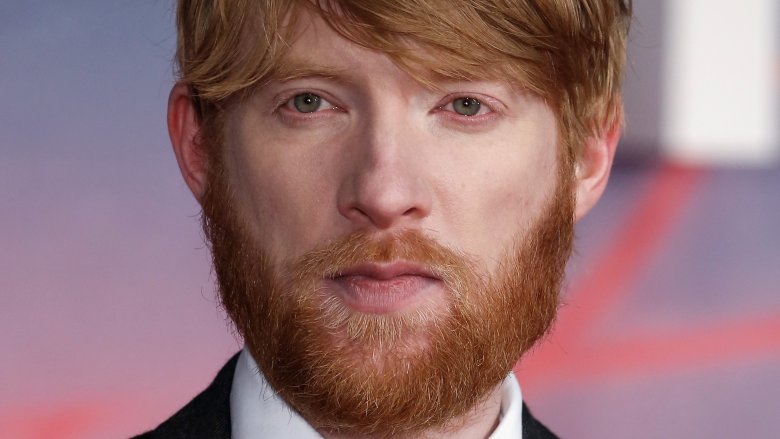 Getty Images
From the outside looking in, it may seem unfathomable that an actor would ever turn down a role in a Star Wars film. But for Irish actor Domhnall Gleeson, that choice was one he almost made. 
Gleeson, who plays the ruthless General Armitage Hux in Star Wars: The Force Awakens and will reprise the character in the upcoming films The Last Jedi and the untitled Episode IX, recently admitted that he almost said no to being a part of the storied franchise. The actor sat down with RadioTimes across the pond to explain his hesitancy, which, as it turns out, was rooted in his uncertainty about handling potential fame. 
"Why would I have thought of saying no? Fame is the end goal for a lot of people but it is not mine. I worried that the accompanying fame would get in the way of how I live my life," Gleeson explained. 
His role as General Hux did end up bringing a flock of fans and a wave of attention his way, but the actor stated that it eventually settled in the months after The Force Awakens was released. "It got a little crazy for a couple of months—for a while, going out and having a drink with my friends was difficult, and then it died down," said Gleeson. 
Gleeson will next appear in Goodbye Christopher Robin as real-life author Alan Milne, the creator of Winnie the Pooh. He'll act alongside Australian starlet Margot Robbie, who plays his on-screen wife Daphne Milne, and will look quite different in the role. Gleeson even said that one of the biggest advantages he's had in his career is the ability to constantly change his appearance as he takes on new gigs, but that rules out any "disguises" he had planned to use off camera. "I thought I did but the more roles I take, the fewer ways there are to look in my private life that are not recognizable from some movie," he laughed. "I have a mustache right now for a job so there goes the mustache disguise I had planned for all of next year."
The actor previously starred in Ex Machina with fellow Star Wars actor Oscar Isaac (who plays Poe Dameron) and The Revenant with Leonardo DiCaprio. More recently, Gleeson had a role in the highly divisive Darren Aronofsky film mother!, and an even larger part in American Made, which stars Tom Cruise in the lead. 
Gleeson will wrap this year with The Last Jedi, which features Mark Hamill as Luke Skywalker, the late Carrie Fisher as General Leia Organa, Daisy Ridley as Rey, John Boyega as Finn, Adam Driver as Kylo Ren, Isaac as Poe Dameron, Kelly Marie Tran as Rose Tico, Gwendoline Christie as Captain Phasma, Lupita Nyong'o as Maz Kanata, Laura Dern as Vice Admiral Amilyn Holdo, Andy Serkis as Supreme Leader Snoke, and Benicio Del Toro as a character simply known as "DJ." Joonas Suotamo as Chewbacca, Anthony Daniels as C-3PO, and Jimmy Vee as R2-D2 round out the stacked cast. 
We think we speak for everyone when we say we're glad Gleeson said yes to The Force Awakens, and are even more excited to see him come back with a vengeance in The Last Jedi, which hits theaters on December 15.