American Made Grabs $960,000 In Thursday Previews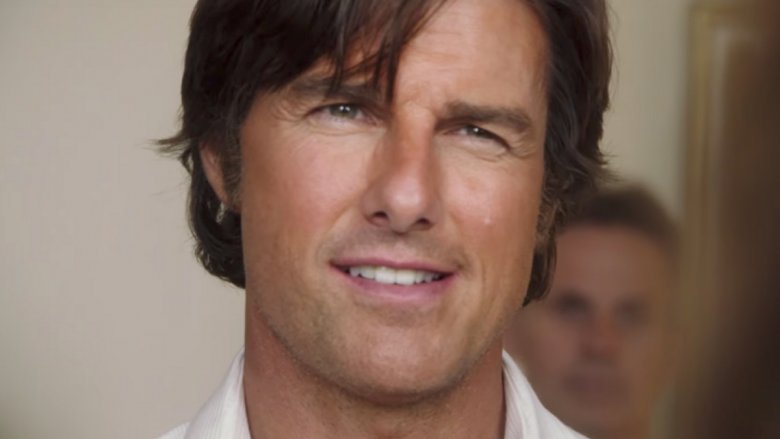 The age of Tom Cruise may not be dead after all. The movie star looks like he is bouncing back from the dismal performance of The Mummy with his next action-comedy American Made, which brought in $960,000 in Thursday night previews. (via Box Office Mojo)
American Made stars Cruise as Barry Seal, an American pilot and drug smuggler recruited by the CIA to help fight against the communist threat in Central America in the 1980s. The film, which is based on a true story, has received mostly positive reviews from critics, falling at an 86 percent on Rotten Tomatoes. Edge of Tomorrow's Doug Liman directs based on a script from Stash House's Gary Spinelli. The film's $960,000 haul hints that it could surpass initial $13 to $15 million expectations.
American Made likely won't be able to win the weekend, though, against the second week of Kingsman: The Golden Circle. Despite mediocre reviews, the film won its first weekend in theaters and should bring in an additional $19 million this weekend. The film might even fall to third place if it fails to beat the fourth weekend of the horror juggernaut It, although the high grossing Thursday previews should help it rise above.
This weekend's other new wide release, the Flatliners remake, is unlikely to do as well as American Made. The film stars Ellen Page, Diego Luna, Nina Dobrev, James Norton, Kiersey Clemons as a group of medical students who decide to try briefly dying before being resurrected– flatlining– but end up experiencing unexpected negative effects. The movie currently sits at a dismal zero percent on Rotten Tomatoes, and should bring around $8 million.
Meanwhile, what will likely be an awards show darling in Emma Stone and Steve Carell's Battle of the Sexes, will hit 1,213 theaters and should bring in an estimated $5 million. The film, which has been a favorite with critics, stars Carell as Bobby Riggs and King as Billie Jean King in the true story of their epic tennis match.