New Goodbye Christopher Robin Trailer Revealed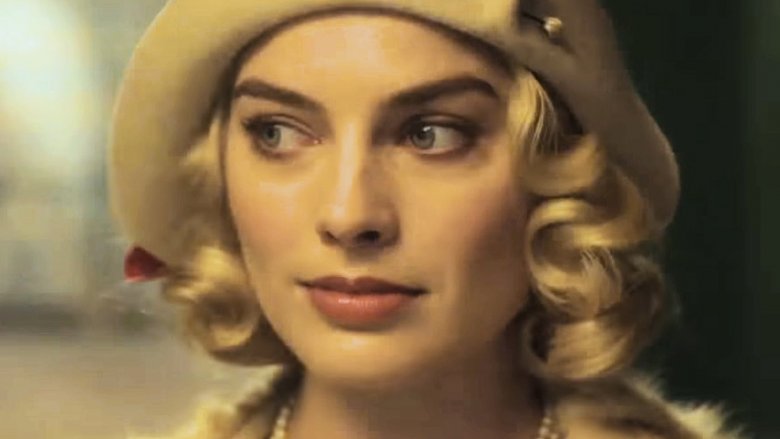 For those needing a break from the summer superhero blockbusters and the sci-fi sneak peeks that have rolled out over the past few weeks, the newest look at Goodbye Christopher Robin will do just the trick. Just keep some tissues on-hand, since this one's a real tear-jerker. 
Fox Searchlight unveiled the first full-length trailer for the upcoming film, which documents the origin story of how the cuddly bear Winnie the Pooh came to life. It stars Domhnall Gleeson as former playwright and current author A.A. Milne; newcomer Will Tilston as Milne's real-life son, Christopher Robin; Margot Robbie as Christopher's mother, Daphne; and Kelly Macdonald as Christopher's nanny, Olive.  
Featuring an adorable opening scene, heaps of childhood nostalgia, sprinklings of movie magic, and a star-studded cast likely to be nominated for their performances, Goodbye Christopher Robin packs an incredible sentimental punch as it reveals how Milne created Winnie the Pooh, Piglet, and the whimsical 100 Acre Wood after World War I. It also promises this lightness will be countered with darker moments, making for a more unconventional family-friendly drama.  
Experience the wonder in the video below.
Here's the film's official synopsis: "Goodbye Christopher Robin gives a rare glimpse into the relationship between beloved children's author A. A. Milne (Domhnall Gleeson) and his son Christopher Robin (Will Tilston), whose toys inspired the magical world of Winnie the Pooh.  Along with his mother Daphne (Margot Robbie), and his nanny Olive (Kelly Macdonald), Christopher Robin and his family are swept up in the international success of the books; the enchanting tales bringing hope and comfort to England after the First World War. But with the eyes of the world on Christopher Robin, what will the cost be to the family?"
Goodbye Christopher Robin is set for release on October 13 in the States. Residents of the U.K. can catch the film a bit earlier, when it hits theaters on September 29.
Until then, take a look at the kids shows that would make amazing movies.
NEW: The official trailer for 'Goodbye Christopher Robin'. pic.twitter.com/O9IEtVjRJP

— best of margot (@badpostmargots) August 3, 2017