Why Victor Creel From Strangers Things Season 4 Looks So Familiar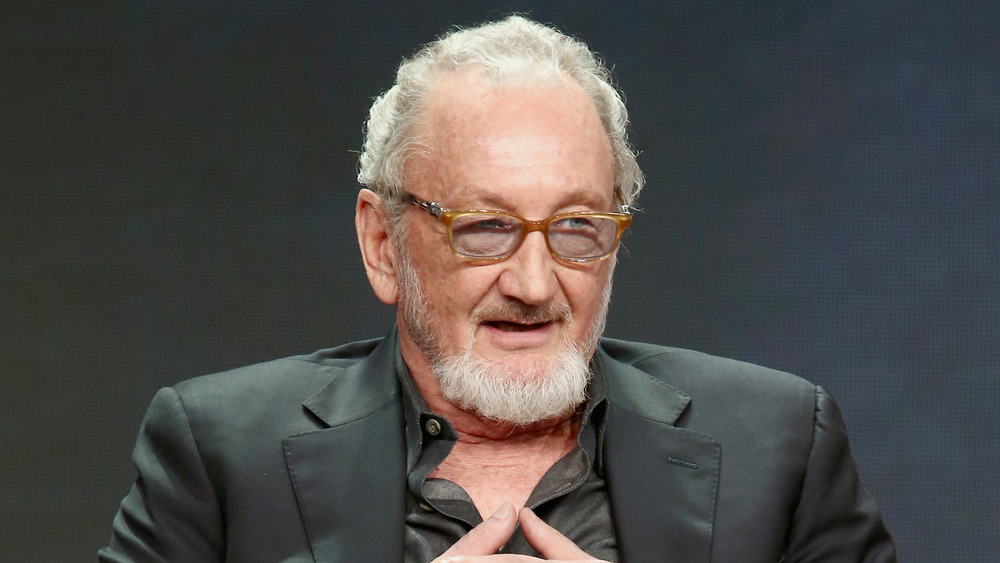 Tommaso Boddi/Getty Images
The cast list for Stranger Things 4 is starting to look like a veritable who's who of '80s Hollywood legends. Paul Reiser (Aliens), Sean Astin (The Goonies), and Cary Elwes (The Princess Bride) are just a few of the A-list performers who have starred in some defining movies of the decade that serves as the setting for Netflix's beloved sci-fi-fantasy series. As if you weren't already excited enough, go ahead a chalk another screen legend on the board for season 4.
Netflix announced in November that Robert Englund will star in Stranger Things 4 as Victor Creel, "a disturbed and intimidating man who is imprisoned in a psychiatric hospital for a gruesome murder in the 1950s." For those who are familiar with Englund's filmography, that description should be easy to imagine, as he certainly has experience portraying a deranged murderer on screen. In fact, few actors have quite as much claim to fame in the horror genre as Englund, since he has spent decades portraying one of the most nightmare-inducing movie villains of all time.
One, two, Freddy's coming for you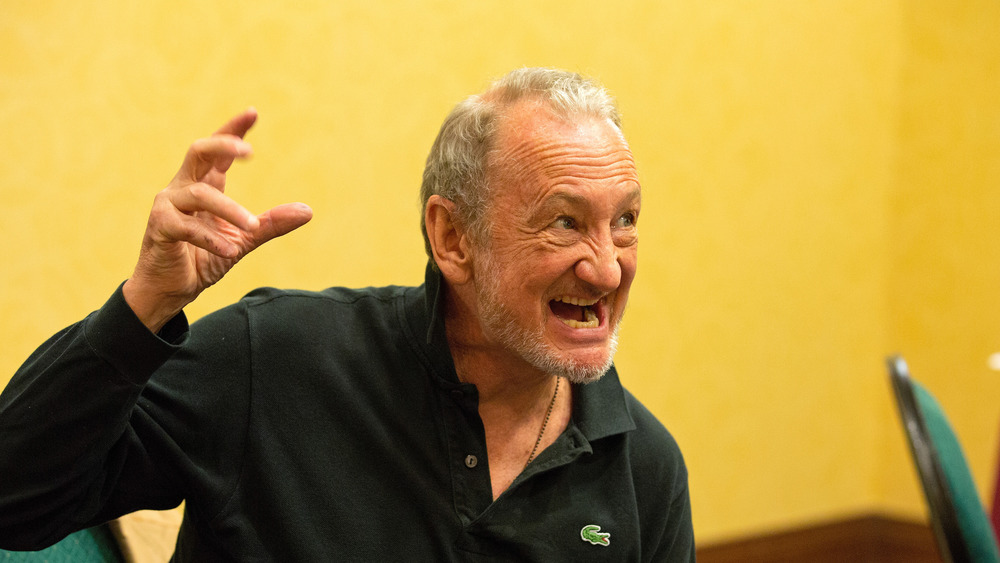 Joey Foley/Getty Images
That's right. Englund is inarguably best known for his long-lived role as Freddy Krueger, the baddie with a glove full of blades who rocks a red-striped sweater and attacks his victims when they are most vulnerable: while fast asleep and dreaming. Englund had already been in the business for a solid decade by the time he donned the prosthetics and makeup to become the badly burned Freddy, but his career reached new heights after Wes Craven's A Nightmare on Elm Street debuted in 1984.
The movie was a resounding hit and marked the start of a full-on franchise of fright, instantly cementing Englund's Freddy Krueger as the kind of movie monster that truly keeps fans up at night. Englund reprised the role in a slew of subsequent TV shows and film sequels, including A Nightmare on Elm Street 2: Freddy's Revenge, A Nightmare on Elm Street 3: Dream Warriors, The Freddy Krueger Special, A Nightmare on Elm Street 4: The Dream Master, A Nightmare on Elm Street 5: The Dream Child, Freddy's Nightmares, Freddy's Dead: The Final Nightmare, Wes Craven's New Nightmare, Freddy vs. Jason, and A Nightmare on Elm Street: Real Nightmares. Breath. 
Englund has also brought some levity to the character with appearances on comedy shows like D.C. Follies, The Simpsons, and The Goldbergs. Put simply, Englund has always been the one beneath that crumpled brown fedora, serving up screams as Freddy Krueger for generations of horror fans.
He's got some other scary screen credentials, too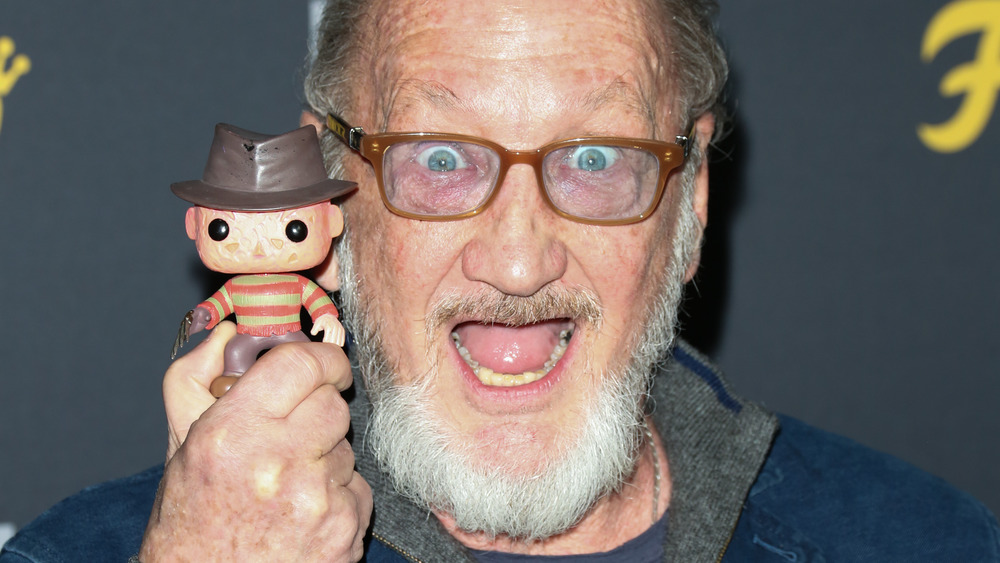 Paul Archuleta/Getty Images
Movie and television fans will likely recognize Englund even without his Freddy Krueger make-up because he has also starred in several other memorable roles throughout his career. Prior to establishing his long working relationship with Craven on the Nightmare films, Englund had already begun collaborating with another legendary horror director in Tobe Hooper, who cast him as Buck in Eaten Alive. Hooper went on to cast Englund as the Marquis De Sade in Night Terrors and as Bill Gartley in his adaptation of Stephen King's The Mangler.
Fans may also remember him as Willie in the sci-fi franchise V, as Ranger in Galaxy of Terror, as Erik Destler in The Phantom of the Opera, as Raymond Beaumont in Wishmaster, as Professor William Wexler in Urban Legend, as Jackson Roth in Strangeland, as Mayor Buckman in 2001 Maniacs, or as Professor Gordon Crowley in Jack Brooks: Monster Slayer. Englund has also made some memorable appearances in TV series, including as Dr. Andover in Fear Clinic, as Ray Buxley in Bones, and as Dr. Robert in Supernatural. 
It's hard to imagine any journeyman actor with more many frightening credentials than Englund, which should make him the perfect creepy addition to Stranger Things 4.