Prometheus Will Appear In The Arrow-Verse Crossover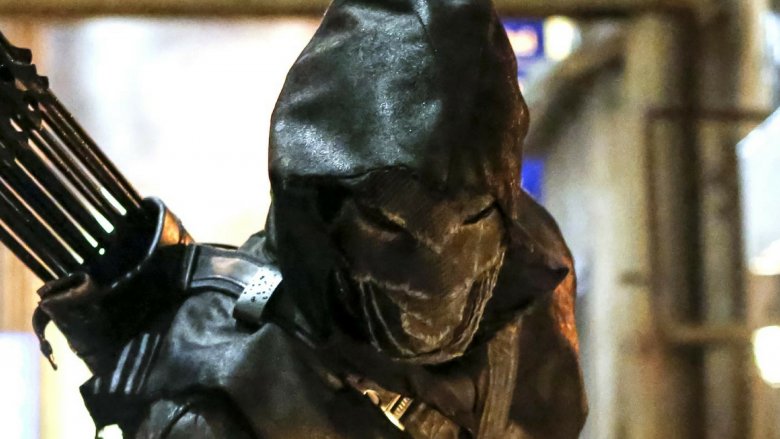 Prometheus is coming back to terrorize some of your favorite heroes. Entertainment Weekly reports that the Arrow villain will appear in the upcoming four-way crossover event between the show and Supergirl, The Flash, and Legends of Tomorrow.
This won't be the Prometheus that viewers came to know and hate last season on Arrow, though. This version of Prometheus is the Earth-X version of the character, also known as Prometheus-X. The fact that he's from a different earth means that you shouldn't expect Josh Segarra to be playing the man behind the mask– that role will be taken on by someone else entirely. (Alternate earth versions of Paul Blackthorne's Quentin Lance and Colton Haynes' Roy are both probably fair bets.) 
The four-way crossover episode, which Stephen Amell says will basically be a four-hour movie, will be called "Crisis on Earth X." In the episode, all of The CW's heroes come together for Barry (Grant Gustin) and Iris' (Candice Patton) wedding, but the festivities will be upended when villains from Earth-X show up with "a deadly agenda." Luckily, the heroes will get a little extra help from The Ray, an openly gay superhero to be played by Quantico's Russell Tovey.
The four-way crossover will air on Monday, Nov. 27 and Tuesday, Nov. 28.