Stephen Amell Says Arrow Crossover Is Like A 'Four-Hour Movie'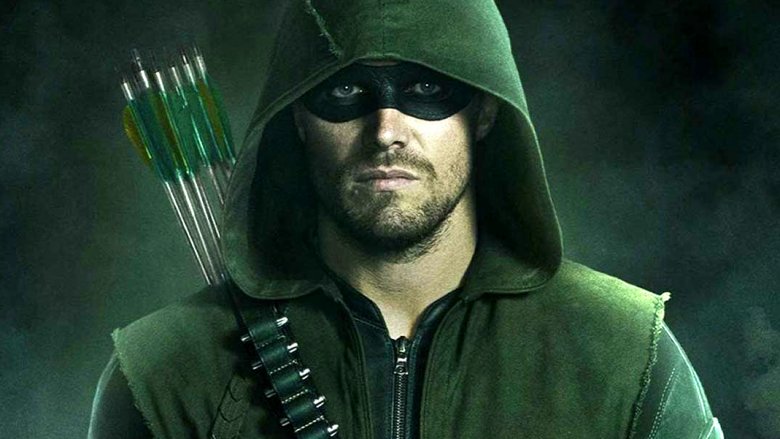 CW
The next Arrowverse crossover will truly feel like an epic event, and not just a string of guest appearances.
Arrow star Stephen Amell recently spoke about the four-show crossover called "Crisis on Earth-X" at Salt Lake Comic Con, and he hinted that it will blow away the previous crossovers. In this installment, the heroes from Arrow, Supergirl, The Flash, and Legends of Tomorrow will fight dopplegangers of themselves.
"When we first did the crossover, I guess back in our third season and The Flash's first season, it was very much like 'It's an episode of The Flash where I show up, and then an episode of Arrow where [Grant Gustin] shows up.'" Amell explained. "And even last year, it was like 'You know, Flash showed up on Supergirl, and then it was an episode of The Flash, an episode of Arrow, and an episode of Legends.' But this year is just a four-hour movie."
The two-night event will also have the shows placed in unique order. "Technically it goes Supergirl, Arrow, Flash, and Legends." Amell said. "But you're not supposed to be watching the Supergirl hour going 'Okay, this is the Supergirl hour.' It's just the first hour of the crossover."
Although Amell didn't reveal much in the way of plot, he did say that he was immediately inspired when he read the script. "I can't spoil it, other than to say that when I read the crossover scripts this year, I felt compelled to e-mail the sort of original [Arrow] team of Greg Berlanti and Andrew Kreisberg and Marc Guggenheim. And the e-mail just simply said 'Guys, thank you so much for this opportunity, because it's going to be really, really good.'"
The "Crisis on Earth-X" crossover event will air on November 27 and 28. Arrow returns on Oct. 12. Find out what the cast of the show should really look like according to the comics.