Angie Harmon Teases How She'd Want Abbie To Return To Law & Order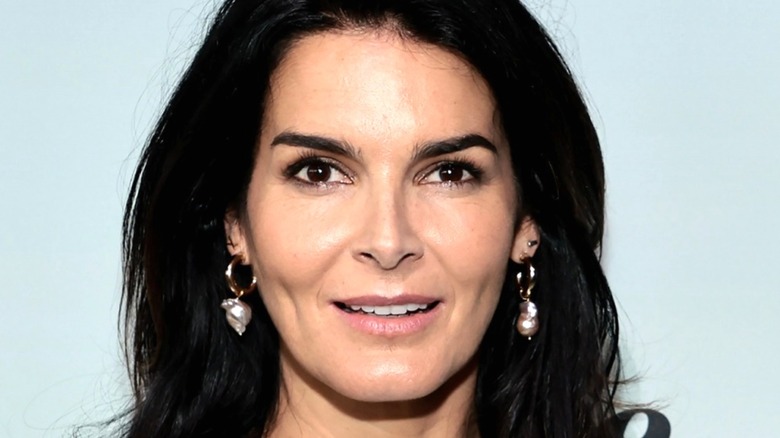 Jamie Mccarthy/Getty
Angie Harmon's time on "Law & Order" helped solidify her career. Well before "Rizzoli & Isles," Harmon was Assistant District Attorney Abbie Carmichael, the no-nonsense city attorney whose loyalty to D.A. Jack McCoy (Sam Waterston) was only rivaled by her belief that criminals deserve tough treatment.
Harmon starred on "Law & Order" for three seasons, departing at the end of Season 11 in 2001. She also appeared in a handful of episodes in "Law & Order: Special Victims Unit" during that time. Reportedly, Harmon departed the show to pursue other opportunities; she was apparently frustrated that the demanding shooting schedule of "Law & Order" forced her to miss out on roles in "Charlie's Angels" and "Spy Kids."
Nonetheless, A.D.A. Carmichael has remained a recognizable presence for long-time viewers of "Law & Order." Rumors of her return have floated before. When Sam Waterston vaguely told Variety in February that an old favorite colleague may be returning, Harmon was naturally among the many speculative names thrown out there. Perhaps it is the recent announcement that series regular Anthony Anderson would not be returning for the 22nd season after doing so for the revival (via Deadline), but that speculation is back once again, and Angie Harmon herself has some things to say about it.
Angie Harmon would love to reprise the character of Abbie Carmichael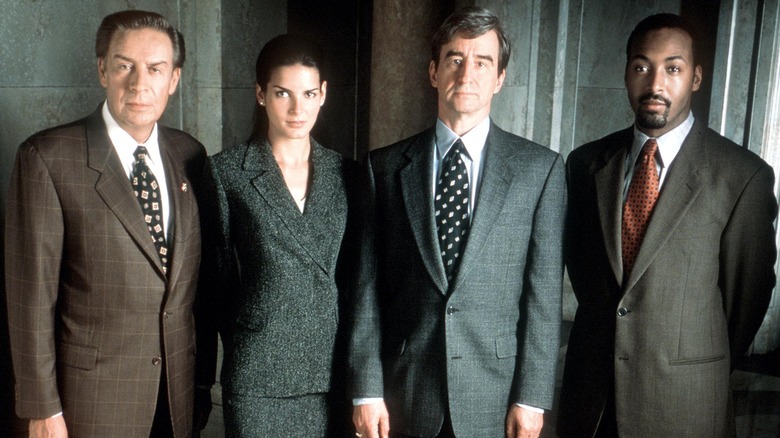 Getty Images/Getty Images
Speaking with Entertainment Tonight, when asked if she would reprise the character, Angie Harmon replied, "I would love to revisit Abbie. She was just so fun and wonderful." She also revealed that, after announcing the return of "Law & Order," the showrunners reached out to Harmon to see if she would do just that. At the time, though, she was unsure whether she wanted to bring back Carmichael full-time.
"I was like, 'Look, guys. I mean, I would love to maybe do an arc or something.'" It makes sense. Harmon recently inked a multi-movie deal with Lifetime, so the time commitment that initially pulled her away from "Law & Order" would likely be an issue again. That said, an arc would be an interesting development.
Oddly enough, if Dick Wolf had given Carmichael the ending Harmon initially wanted, a return in any form would be out of the question. According to the special collector's issue of TV Guide, "Law & Order: 20 Years of Arresting Drama," Harmon originally wanted Carmichael written off via a dramatic death, much like her predecessor A.D.A. Claire Kincaid (Jill Hennessy) (via Le Parisien). Ultimately, Wolf decided to have Carmichael accept a position at the U.S. Attorney's office. Which leaves a potential return very much in play, should Harmon finally decide the time is right.