Here's Why Angie Harmon Left Law & Order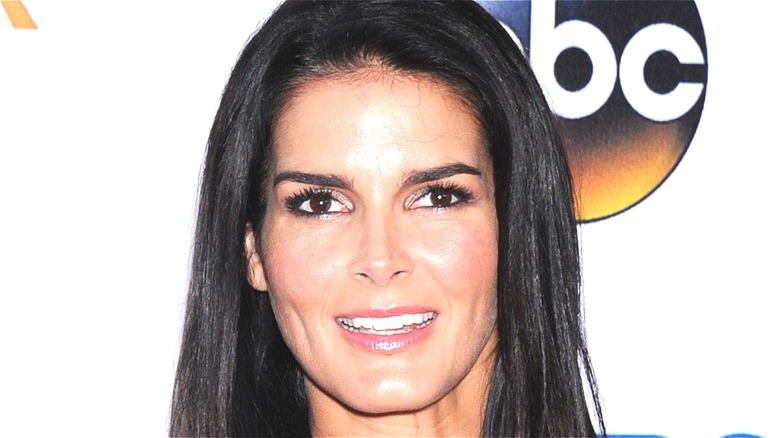 DFree/Shutterstock
"Law & Order" is a highly influential series. It's lasted for years and has spawned numerous spinoffs over the years, getting legions of viewers into police procedurals. Given the show's pedigree and the fact it's been on the air for decades, it's only natural that some cast members have come and gone from the show over the years. 
One of these individuals is Angie Harmon, who was a series regular from Seasons 9 through 11. She played Assistant District Attorney Abbie Carmichael, who's normally portrayed as a staunch professional who has little sympathy for those who break the law. Although on occasion, she's been known to showcase a softer side to set up more lenient plea bargains.
After appearing on the show for three full seasons, as well as a few episodes of "Law & Order: Special Victims Unit," Abbie Carmichael left her position to join the U.S. Attorney's office in New York. But fans may wonder if there were any stories behind the scenes to explain Angie Harmon's departure. As tends to be the case, there's more than meets the eye at first glance.
Angie Harmon left for personal and professional reasons
The reason for Angie Harmon leaving "Law & Order" is a tale as old as time. She wanted to pursue other projects, particularly on the film side of things. According to a 2001 report from Variety, "Production insiders said Harmon wants to focus on building a feature career." She certainly accomplished that, and one of the first film roles she got after leaving "Law & Order" was as Ronica Miles in "Agent Cody Banks." When promoting that film, she did an interview with Cinema Confidential where she spoke more at length about wanting to leave the procedural: "I left 'Law & Order' because I really honestly did want to do movies and did want to be a movie star since I was a little girl."
She also felt as though she had reached a natural stopping point with her "Law & Order" character, stating, "There has to become a point where I can't constantly be saying to Jack McCoy, 'Why don't we do this' ... As an actor, you're trying to stand up for the integrity of your character and it's hard."
However, leaving "Law & Order" was about more than just wanting to pursue other projects. She was also recently married around this time and wanted to be more available to spend time with her husband, Jason Sehorn. She would go on to say, "Here's kind of my motto — if you're not happy at home, you're not happy anywhere else. So, he and my marriage come first, and when he's in football season, I don't work. I think that answers a lot of questions like why isn't Angie Harmon doing more? That's why."
Harmon's had a bountiful career upon leaving "Law & Order," so it clearly was an advantageous move to make.