The Only Office Actor Who Has Starred In Both The DC And Marvel Cinematic Universes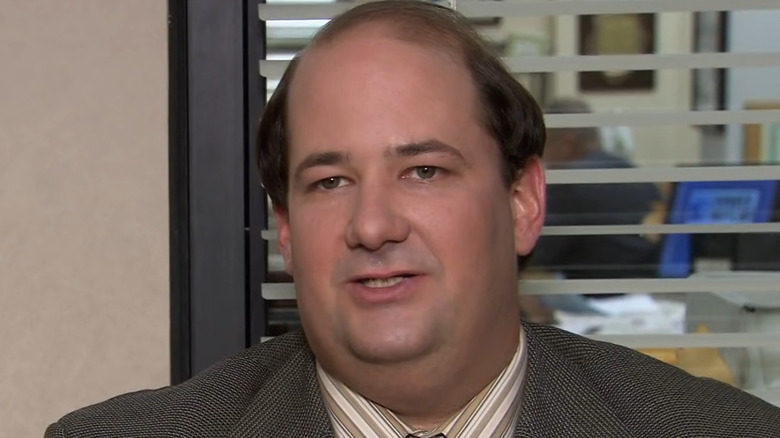 NBC
It takes a special kind of perspective to look at the model employees of Dunder Mifflin and see potential heroes. Not just any heroes, of course, but the super kind that can leap tall office buildings in a single bound or have the strength of 10 Stanley's doing push-ups to get out early. Interestingly, some of the cast that appeared in the show went on to bring some comic book legends to life after the office finally closed its doors.
A handful of comic book movie stars in the making appeared in "The Office" during its eight-year reign. After a brief time as Jim Halpert's (John Krasinski) girlfriend, Amy Adams would go on to become the new Lois Lane for the DCEU. Then, after Steve Carrell left the show as Michael Scott, James Spader stepped in to run the workplace before briefly playing Ultron in Marvel's "Avengers: Age of Ultron." However, there has been one long-running member of "The Office" that, in 2022, has been lucky enough to play a character from both the Marvel and DC universes. Someone that was somewhat of a slacker in the series, and whose biggest nemesis was beet-loving desk jockey, Dwight Schrute (Rainn Wilson).
John Krasinski has played a character in both the Marvel and DC universes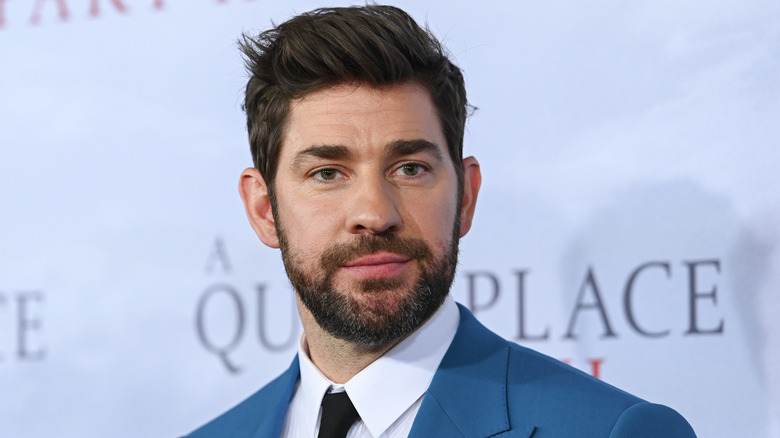 Mike Coppola/Getty Images
After bringing Goldenface to life in the Michael Scott film, "Threat Level: Midnight," you'd think John Krasinski would call it a day. Nevertheless, after missing out on the chance to play Captain America to Chris Evans, Krasinski has gone all-out in 2022 by appearing in both a Marvel movie and a family-friendly DC entry that sees him as a truly iconic superhero.
In May, the cat was finally out of the elasticated bag when Krasinski arrived and exited as Dr. Reed Richards in "Doctor Strange in the Multiverse of Madness." It was an excellent fit for Krasinski stepping in as the Illuminati member, which he may not be finished with just yet if speculation is to be believed.
While we wait for confirmation on that, Krasinski also has taken the time to lend his vocal cords in bringing a beloved DC hero to life in upcoming animation, "DC's League of Super Pets." Focusing on four-legged heroes with powers of their own, Krasinski will be the voice of Superman, who needs his trusty dog Krypto (Dwayne Johnson) to save the day. Besides Krasinski, the only other star from "The Office" who ventured into both worlds was guest star Idris Elba, who played Asgardian gatekeeper, Heimdall in the MCU, as well as Bloodsport in the not-quite reboot of "The Suicide Squad." Sure he might have taken on Starro, but only one man can have credit for Flonkerton.