Marvel Fans Are Getting Very Vocal About Their Fantastic Four Director Pick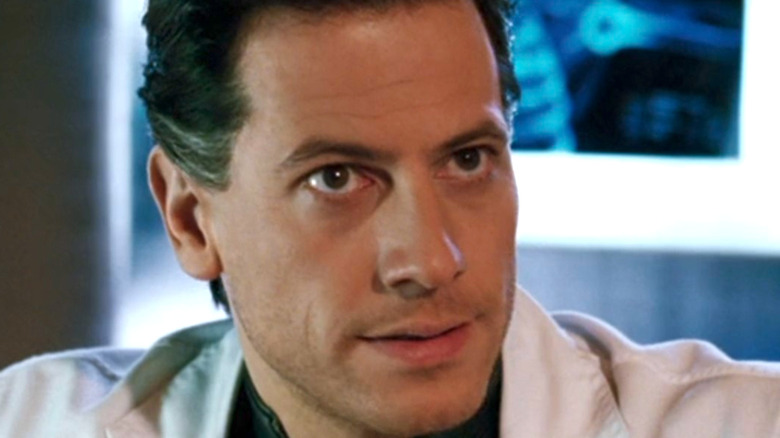 20th Century Studios
The Marvel Cinematic Universe's forthcoming version of the "Fantastic Four" Marvel Comics franchise has been a long time coming. The iconic superhero team, first invented by Stan Lee in the early 1960s, has had a rough go when it comes to live-action adaptations. The Marvel superteam got its first live-action film in 1994 (via IMDb). Unfortunately, that entry often ranks as one of the worst superhero movies ever made and never even got a theatrical release. Another attempt was made 2005, and Chris Evans, Ioan Gruffud, Jessica Alba, and Michael Chiklis playing the Fantastic Four. It spawned a sequel — "Fantastic Four and the Rise of the Silver Surfer" — whose only redeeming quality is, arguably, that it boosted Evans' career. Then, in 2015, Josh Trank directed another reboot, and though it has its defenders, it fell flat with critics and audiences alike.
However, following Disney's acquisition of 20th Century Studios (formerly known as 20th Century Fox), the rights for the "Fantastic Four" films made at the latter studio reverted to the House of Mouse, allowing the beloved quartet of heroes to be folded into the MCU. It's unclear when their first appearance will be, but we do know Marvel has put a new "Fantastic Four" on the books. Unfortunately, the project was thrown into uncertainty in late April when "Spider-Man: No Way Home" director Jon Watts, who was originally attached to helm, announced he was stepping down from the project. At the time of his departure, it was reported by Deadline that he was in need of a break after directing the Tom Holland-led "Spider-Man" trilogy.
With no clear successor tapped to take on the "Fantastic Four" reboot, Marvel fans have been left to speculate regarding who they'd pick to direct, and many have been very vocal about the specific person they hope to see behind the camera.
MCU fans would love to see John Krasinski in the Fantastic Four director's chair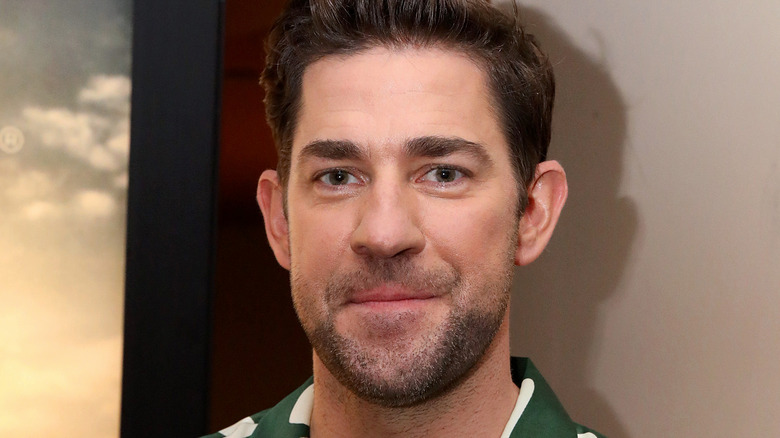 Aaron Davidson/Getty Images
For some time now, John Krasinski has been a fan favorite to play Reed Richards, aka Mr. Fantastic, in any future "Fantastic Four" movie. Krasinski has even weighed in on the popular fan-casting, telling ComicBook in March 2020 he'd love to play Mr. Fantastic if he were approached. Increasing fan fervor for the actor has led many to hope even harder that the director behind "A Quiet Place" will take the hallowed chair once again, as well as the leading role, much as he did for his hit horror flick.
In the days since Jon Watts departed the MCU "Fantastic Four" project, the internet has been ablaze with fan calls for Krasinski to make the movie. Chris Killian of Comicbook.com reminded his Twitter followers of that 2020 conversation he had with the "The Office" alum, writing, "I have no inside info whatsoever, but based on my conversation with John Krasinski in 2020, I would bet all my money that this man will be directing 'Fantastic Four.'" Elsewhere, @spiderman0801 tweeted, "I would love to see @johnkrasinski to direct the 'Fantastic 4.'" 
No sooner had news of Watt's departure broken than did @FistOfKhonshuu tweet, "People talking about John Krasinski directing and starring in 'Fantastic Four,' that's actually all I want, I don't think you understand." Discussion of Krasinski brewed on Reddit, too. In a post about the production schedule for "Fantastic Four" on r/marveltheories, Redditor u/oliver_435 wrote, "I really want John Krasinski to act in the movie and direct. I think that would be amazing".
It remains to be seen whether Kevin Feige and other higher-ups at Marvel Studios will grant fans' wishes and give Krasinski the job, but it's clear that there's an audience who would embrace the idea with open arms.