Tremors Reboot Rounds Out Its Main Cast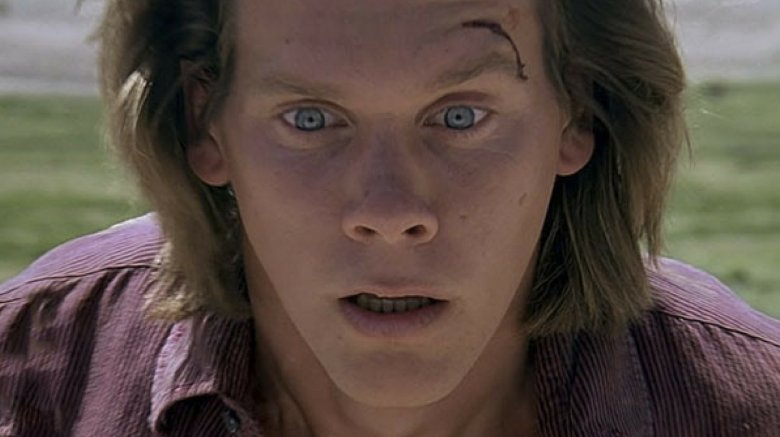 Syfy's Tremors reboot is coming together. 
Deadline reports that Shiloh Fernandez, Megan Ketch, and Emily Tremaine have been cast in main roles for the upcoming television refresh. The trio will star alongside original Tremors actor Kevin Bacon, who will get back into character as Valentine McKee.
Written by Andrew Miller (The Secret Circle) and directed by Vincenzo Natali (Hannibal), the Tremors follow-up sees the return of the killer Graboid worms that almost destroyed Perfection, Nevada 25 years ago. The small desert town's last chance at survival is Bacon's Valentine, as residents assume that because he beat them once, he can beat them again. Except this time around, Valentine is struggling with his age, his alcohol dependency, and a delusional hero complex.  
Fernandez is set to play Nico Garza, a man who has been killing time in Perfection. There, he works at Earl Bassett's Graboid Waste Gobbling company, not-so-patiently waiting for a chance to split. Nico's biggest fear is getting trapped in the nowhere town for the rest of his life, just like Valentine has. Fernandez has appeared in recurring roles on USA's Falling Water and Netflix's Gypsy.
Ketch will play Mindy Sterngood, a charismatic and cunning young doctor who has a questionable interest in the much-older Valentine, who ripped her from the clutches of a Graboid when she was just 9 years old. As it turns out, Mindy has more than a few tricks up her sleeve, and those around her will soon realize that she's far more complex than she lets on. Viewers may recognize Ketch from her work on CBS's America Gothic, the CW's Jane the Virgin, and in Joachim Trier's Louder than Bombs. 
Finally, Tremaine is on board to play Emily McKee, Valentine's insanely intelligent daughter who has a promising future on her horizon. After she graduates, Emily stops by Perfection to visit Valentine, but the trip turns out to be a disappointment, as Emily truly understands that her father will never change. Tremaine has co-starred in Freeform's Guilt and HBO's Vinyl. 
Scribe Miller, who also serves as showrunner, executive produces the series alongside Bacon, Jessica Rhoades, and David Schiff. 
While we wait to learn more about the Tremors TV series, take a look at the future remakes and reboots that will blow everyone away.