Disjointed Star Tone Bell Cast In Dog Days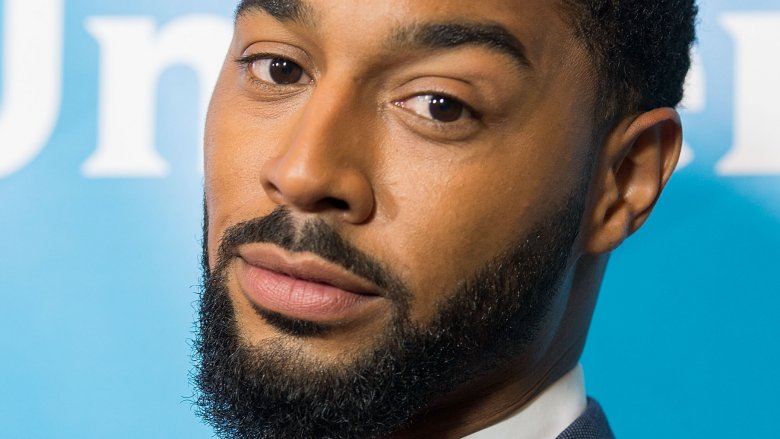 Getty Images
Actor-comedian Tone Bell has been cast in the Ken Marino-directed Dog Days, Deadline confirms. Bell will play Jimmy, a former NFL player turned television host, in the quirky romantic comedy ensemble feature. 
Written by Elissa Matsueda (with a subsequent script scrub-up by Erica Oyama) Dog Days centers around a group of people brought together by  bonds formed through their pet dogs. Joining Bell for the upcoming film are The Mindy Project alum Adam Pally, set to play a lackadaisical guitarist named Dax who is suddenly responsible for his sister's massive dog after she goes into labor; Powerless star Vanessa Hudgens as Tara, a "world-weary coffee shop barista" who wants something more out of her hum-drum life; It and Stranger Things actor Finn Wolfhard as Tyler, a kind-hearted pizza delivery boy; and The Vampire Diaries and Flatliners actress Nina Dobrev in an unspecified role. 
The film is set to begin shooting in Los Angeles later this year. Mickey Liddell, Pete Shilaimon, Jennifer Monore, and Scott Holroyd are on board to produce the project. 
Many may recognize Bell from his work on Netflix's new cannabis-focused comedy Disjointed from Chuck Lorre, starring Kathy Bates. The actor has been pulling in a ton of positive reviews for his performance as Carter, an Iraq war veteran suffering from post-traumatic stress disorder (PTSD), on the show. Bell previously appeared in DJ Nash's comedy Truth Be Told on NBC and on Bad Judge with 13 Reasons Why star Kate Walsh. Up next in Bell's docket is his very own one-hour comedy special, set to shoot early next year. 
We'll update you with more Dog Days details as they become available, but for now, check out the movies we can't wait to see next year.