The Iconic MCU Actress Who Lent A Helping Hand To Ms. Marvel's Iman Vellani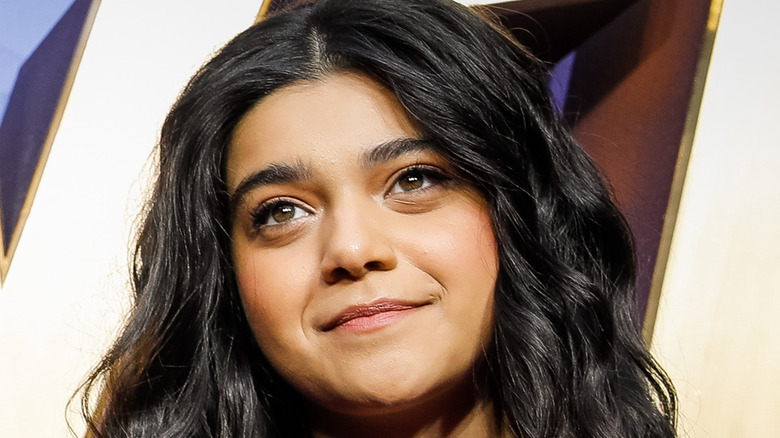 Tristan Fewings/Getty Images
When your first acting credit on either the big screen or the small screen happens to be in one of the biggest franchises the world has ever seen, it's totally understandable to have a few concerns about how you're going to handle it. It's a problem that Iman Vellani was inevitably going to come across when she took on the leading role in the Disney+ show "Ms. Marvel," which finally brings one of Marvel Comics' most beloved heroes to life in live action.
Kamala Khan herself gets advice from plenty of other crime fighters in her early days, even becoming pals with Wolverine. Thankfully, Vellani has a whole host of Marvel Cinematic Universe alumni to look to as well. And when it came to the task of fleshing out her alter ego for the new show, one of the actors was right there to help this new New Jersey hero.
Brie Larson was a true hero for Vellani when it came to Ms. Marvel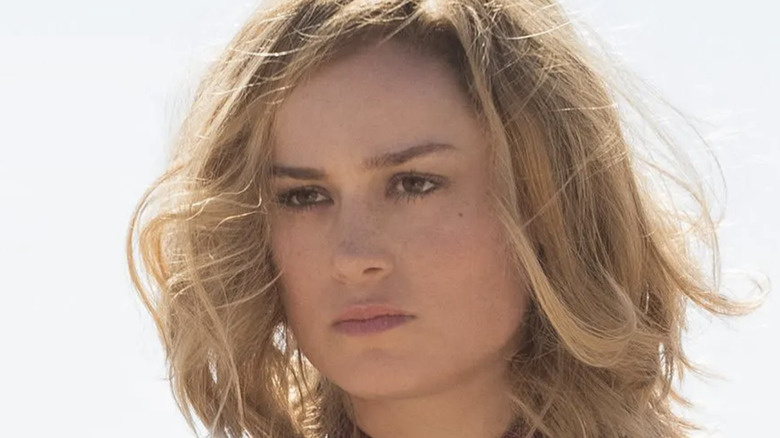 Marvel Studios/Disney
As revealed to VFX (via The Direct), Iman Vellani gave props to her Marvel hero mentor, Brie Larson, whose character, Carol Danvers, aka Captain Marvel, is a massive inspiration to Kamala both in the comics and on the show. Three days after Vellani was cast in "Ms. Marvel," the two met over Zoom. "It was very, very nice to have her hold my hand throughout everything. I very much made sure I was using her as much as I could, because she made herself so available for me," said Vellani.
Thankfully, Larson was honest with Marvel's newest recruit, who revealed that it would take an almost superhuman effort in itself to play a lone hero. "You're in this funky costume doing these weird hand things. Brie was telling me that she's gone through the same thing. I was like, 'Great. Not alone!' She said, [']This is normal, and you're going to have a lot of body pain!'"
Thankfully, they'll be able to share the load when the two eventually team up in "The Marvels," which is set to be released in theaters on July 28, 2023, although there's a chance the Captain may touch down on Kamala's new show too. You'll have to see for yourself if she makes an appearance when "Ms. Marvel" arrives on Disney+ on Wednesday, June 8.