The Two Characters That '70s Show Fans Wish Were Recurring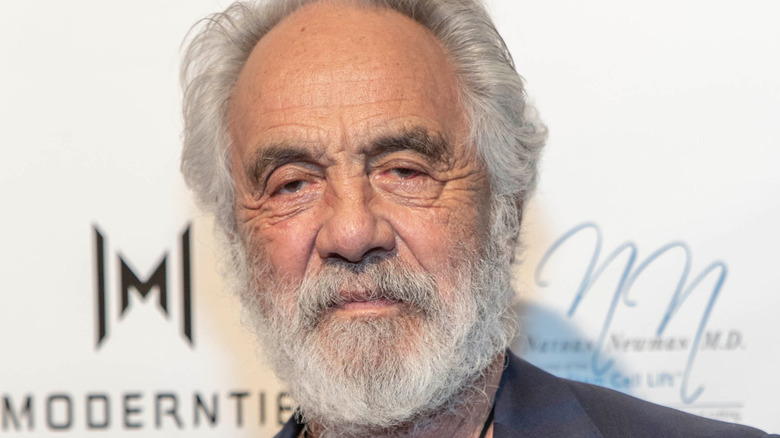 Eugene Powers/Shutterstock
Since its premiere on Fox in 1998, "That '70s Show" has remained one of the most beloved sitcoms of all time. It's easy to binge-watch episodes of Eric Forman (Topher Grace) and his friends epitomizing '70s culture — smoking weed in Eric's parents' basement, forging their own life paths, and always finding plenty of teenage trouble to get into. The show ran for eight seasons and kickstarted the careers of many of its stars. Mila Kunis and Ashton Kutcher played the shallow, ditzy duo of Jackie Burkhart and Michael Kelso on "That '70s Show" well before their real-life marriage. It was also a major career highlight for other stars like Wilmer Valderrama, who portrayed Fez, Laura Prepon, who appeared as Donna Pinciotti, and Debra Jo Rupp and Kurtwood Smith, who respectively played Eric's parents, Kitty and Red.
"That '70s Show" featured plenty of surprising guest stars during its time on the air. The list includes singers such as Jessica Simpson and The Who's Roger Daltrey, major film actresses like Amy Adams and Lindsay Lohan, and professional wrestlers such as Dwayne "The Rock" Johnson and the Hardy Boyz (via IMDb). However, there were two guest stars who only appeared in one episode each, but left enough of an impression for fans to want them to return as recurring characters.
Melissa and Buddy were fan-favorite guest characters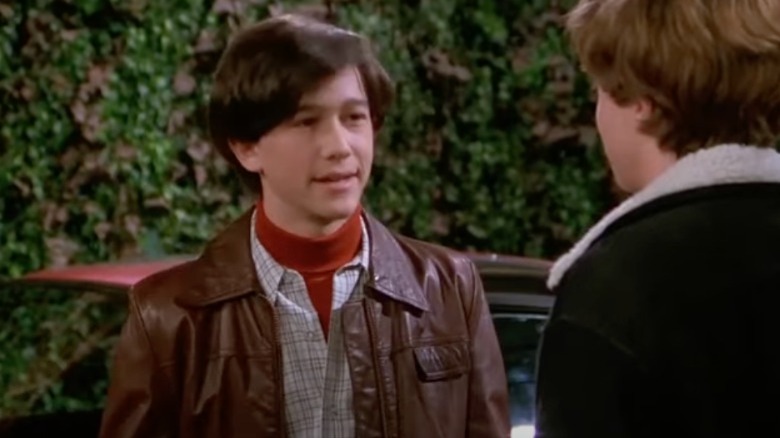 Fox
Fan u/gloomiezuko took to Reddit to proclaim that one-episode-wonders Melissa (Reagan Gomez-Preston) and Buddy (Joseph Gordon-Levitt) should have been recurring on "That '70s Show." Melissa was Steven Hyde's (Danny Masterson) brief romantic interest in the 2001 episode "Hyde Gets The Girl" as an independent feminist who turns him down multiple times until she agrees and asks him to call her. Hyde, however, claims he isn't interested in her anymore after Donna teases him for being "whipped." Buddy is best remembered from Season 1's "Eric's Buddy," where he formed a close friendship with Eric after the latter showed interest in his Pontiac Firebird Trans Am. However, Buddy kisses Eric in the car and reveals to a shocked Eric that he's gay; the two then agree to stay friends afterward.
The Reddit post received more than 1,000 upvotes, with u/gloomiezuko explaining that Melissa would have been a perfect girlfriend for Hyde, while Buddy would've been a nice way to expand the show's representation. Gordon-Levitt himself said as much in an interview with The Advocate, admitting that he was proud of the kissing scene. "It was great that it showed people it was just a normal thing," he said.
There are plenty of theories as to why they were done after one episode apiece. "Buddy was meant to be on the show but the storyline tested really badly so they didn't bring him back," u/Lane909 claimed.  Others believed if the character was introduced in later seasons when diversity was more of a thing on television, he could have been a regular addition. 
As for Melissa, her exit was more unusual. u/weeksaucedude believes Hyde wasn't mature enough in Season 4 to date her. "If the writers were still hellbent on Hyde and Jackie no longer being together, then it would've made a lot of sense if she came back as a recurring character in Season 8," they wrote.