The Mean Girls Cameo You Forgot About In That '70s Show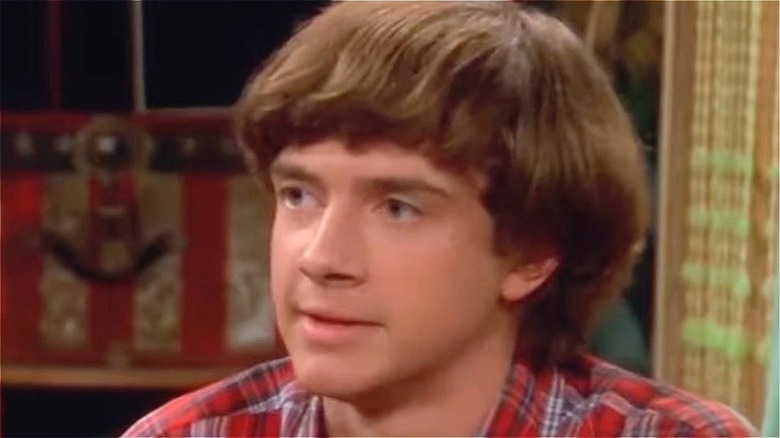 Fox/YouTube
It's not unusual for a TV series to invite celebrity guests onto their shows. Whether it be a quick cameo appearance or a multi-episode long arc, high-profile guest-starring roles happen all the time. "That '70s Show" is no stranger to that game, and, in fact, the series had more than a few big-name celebs come on during its run. Stars like Dwayne "The Rock" Johnson, Melissa Joan Hart, and Justin Long all made a visit to Point Place, Wisconsin.
The cameos on "That '70s Show" had the actors play a wide variety of characters. The Rock guest-starred on the Season 1 episode "The Wrestling Show," where he got to play his own father, Rocky Johnson. Hart played a character named Mary who went on a double date with Kelso (Ashton Kutcher) before switching dates when she realizes she has more in common with Fez (Wilmer Valderrama). And Long played the very comedic role of Andrew, a character from Fez's unidentified home country, which was itself a longstanding running gag on the show. 
All of these cameos were fun but they only represent a small portion of the many notable guest-stars that appeared on the series. One of the biggest was a "Mean Girls" star.
Lindsay Lohan guest-starred on Season 7 of That '70s Show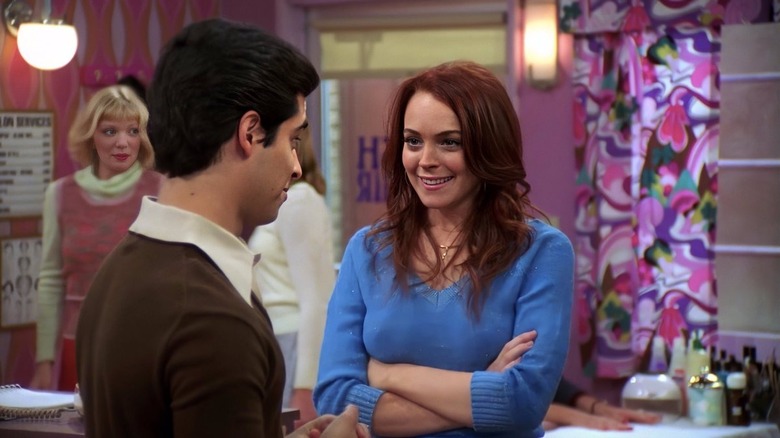 Fox
Lindsay Lohan appeared on "That '70s Show" at a peak time in her career. Her episode aired in November 2004, which was right after her lead roles in "Freaky Friday," "Confessions of a Teenage Drama Queen," and the iconic, early 2000s staple "Mean Girls." Lohan had also just launched her music career with the release of her single "Rumors." The track was released in September 2004, however, it late saw a resurgence after appearing in an episode of "RuPaul's Drag Race" (per Variety).
Lohan appears in the Season 7 episode "Mother's Little Helper." In the episode, Lohan plays a character named Danielle who is a new client at the beauty salon Fez works at. After getting a shampoo treatment from Fez, she finds him very comforting and is allured by him. However, conflict arises when Kelso also takes an interest in her. He has been trying to be more attentive and listen to his dates which seems to be working well for him. This leads to Fez and Kelso fighting over the attention of Danielle.
Lohan being on the show was very exciting, however, it is a little unfortunate that her one-episode stint was boiled down to her just being a new stand-in for Fez and Kelso to lust after. It would have been interesting to see her play a character with some more weight or originality. However, you could say that in the end, Fez technically won her heart because Wilmer Valderrama was actually dating Lohan the same year the episode aired (per Entertainment Tonight).