Chicago PD Fans Have Crowned The MVPs Of The Season 9 Finale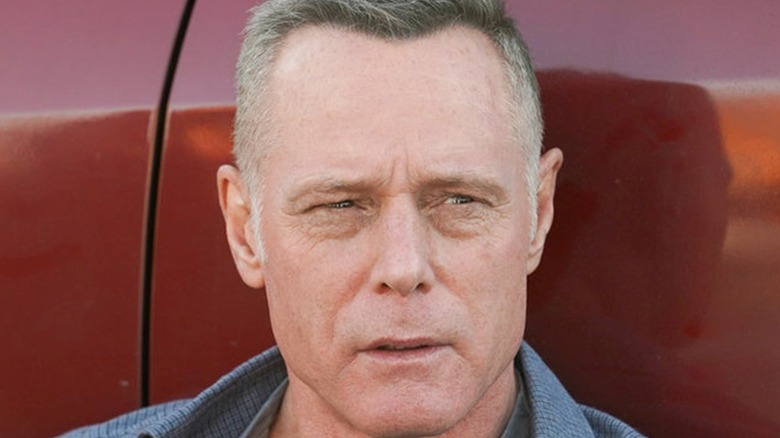 Lori Allen/NBC
As NBC's adrenaline-fueled procedural "Chicago P.D." wraps its ninth roller-coaster season, the detectives and uniformed cops of Chi-town's 21st District Intel Unit face up to a tragic and unexpected death -– and tie-up a major case in spectacular fashion.
In the aftermath of the previous episode "House of Cards," I.U. detectives Jay Halstead (Jesse Lee Soffer) and Hailey Upton (Tracy Spiridakos) are both recovering from the vehicle blast triggered when the detectives are about to apprehend a henchman of drug lord Javier Escano (Jose Zuniga). While Halstead's injuries are minor, Upton's fate is unclear as the episode ends. As it turns out, Hailey does in fact survive, and is soon back in action. As the latest episode unfolds, Sgt. Hank Voight (Jason Beghe) works desperately to keep his anxious informant Anna (Carmela Zumbado) confident and focused on bringing Escano down, while I.U. cops Adam Ruzek (Patrick John Fleuger), Kim Burgess (Marina Squerciati) and Keven Atwater (LaRoyce Hawkins) race to follow up clues to the location of Escano's stash house. 
Clearly, fans have plenty to unpack as the "Chicago P.D." finale barrels to its twisty conclusion. So, amid all the high-stakes action, who do the show's loyal Chi-hards name as the episode's MVPs — Most Valuable Police-squad members?
Chicago P.D. fans think Ruzek, Burgess and Atwater are the episode's top cops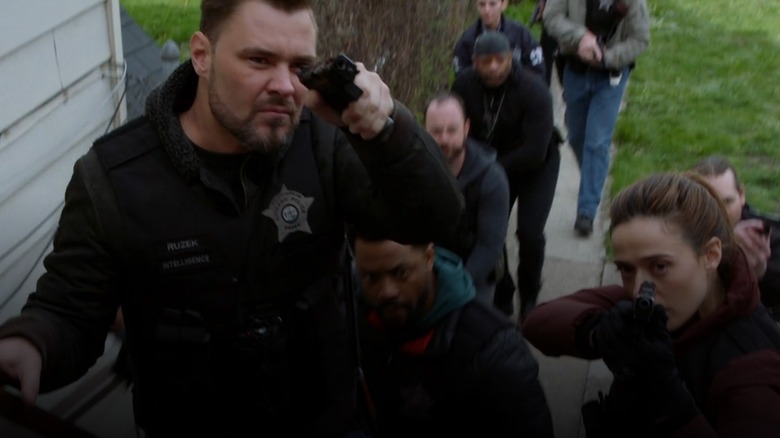 Peacock TV
As the series' finale "Me and You" episode progresses, Voight and Ana both get plenty of white-hot emotional screen time together as their ultimately tragic relationship plays out. But as the tension and angst ramp up over the course of this installment, it's three uniformed cops who fans feel deserve medals for going above and beyond as they shoot their way into the biggest drug-seizure in squad history.
Posting on the show's subreddit discussing the episode, Redditor ChattGM writes, "Whew!! What a finale!!!" The commentor goes on to cite the gripping scene where Anna is mortally wounded, but then adds: "HUGE props to Adam, Kim and Kevin raiding that stash house on their own ... It would be a missed opportunity if they don't open the [next season] premiere with them getting their detective shields because they did that with no high ranking officer with them." Another poster on the same thread agreed the trio were the episode's stars, writing, "For real. Kim, Adam, and Kevin deserve all the awards," prompting ChattGM to reply how great it was to see all three cops sharing an on-screen interlude: "I know right!! I'm so glad they got a memorable finale moment. I'm sure it had to be cool to shoot for all three of them since we rarely if ever seen them do scenes like that together."