Every Chicago P.D. Season Ranked Worst To Best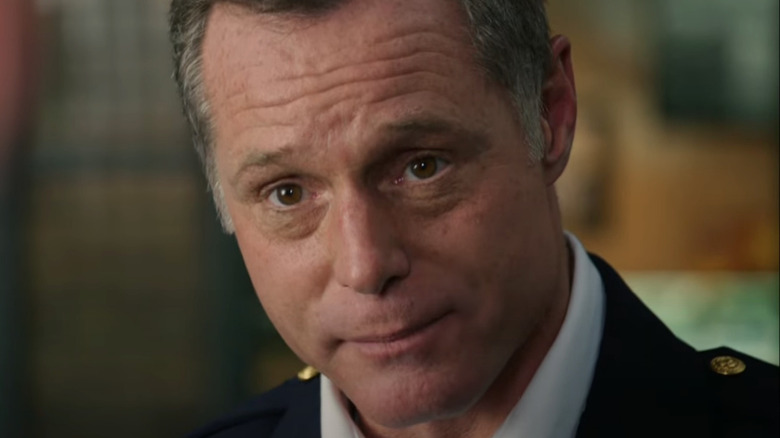 NBC/YouTube
"Chicago P.D." follows the patrol officers and detectives of the fictional 21st District, led by Detective Sergeant Hank Voight (Jason Beghe). They face dangers on and off the street, including drug lords, serial killers, pedophiles, and dirty cops. As on "Chicago Fire," which "Chicago P.D." spins off from, there's plenty of romantic heat between the detectives of the Intelligence Unit, and no shortage of rotating partners to keep things interesting. Moreover, though it might be a cliche to claim a show's setting is a character unto itself, that's very much the case here. The use of real-world Chicago filming locations — snow-covered more often than not — bring a real sense of place to "Chicago P.D." that most TV shows lack. 
Despite cast changes, pandemics, and cultural shifts, "Chicago P.D." has remained a bright spot in the constellation of Windy City-set shows known as the "One Chicago" franchise. In celebration of this success, let's take a look at the first eight seasons of "Chicago P.D.," ranked from worst to best.
8. Season 1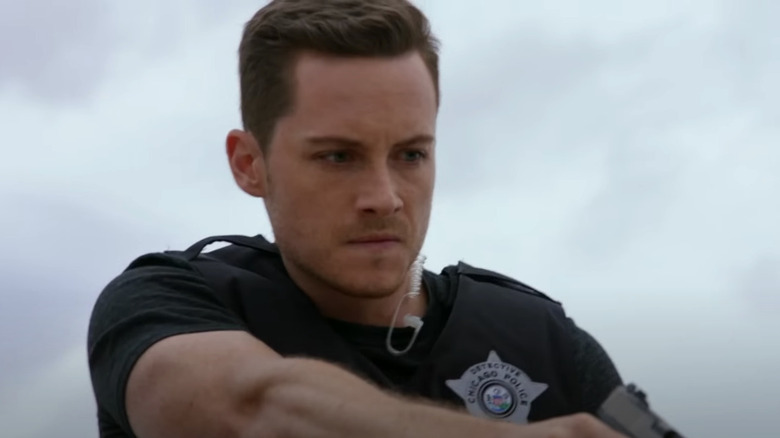 NBC/YouTube
"Chicago P.D." has a lot of things to get done in Season 1. It has to establish itself as a spin-off of "Chicago Fire," while also being an independent production in its own right. It must also remain connected to "Law and Order," Dick Wolf's other cop series. "Chicago Fire" characters like Kelly Severide (Taylor Kinney) and "Law and Order: Special Victims Unit" detectives Tutuola (Ice-T) and Rollins (Kelli Giddish) must be able to stop by for an episode or two without too much explanation. 
Season 1 also has to establish a brand new slate of characters, each one more internally conflicted and haunted by the past than the next. It mostly succeeds by focusing on serialized storylines, high-octane action in the streets (there's usually one good chase or shootout per episode), and Internal Affairs intrigue in the squad room. A healthy dose of will-they-won't-they romantic tension spread across a cast of young, uncommonly good-looking CPD officers also helps. Though Season 1 is considerably more rocky than the rest, several seeds are planted here that bear fruit in later, stronger seasons, such as Voight's continued struggles with IA and his use of excessive force, as well as the doomed romance between partners Halstead (Jesse Lee Soffer) and Lindsay (Sophia Bush).
7. Season 2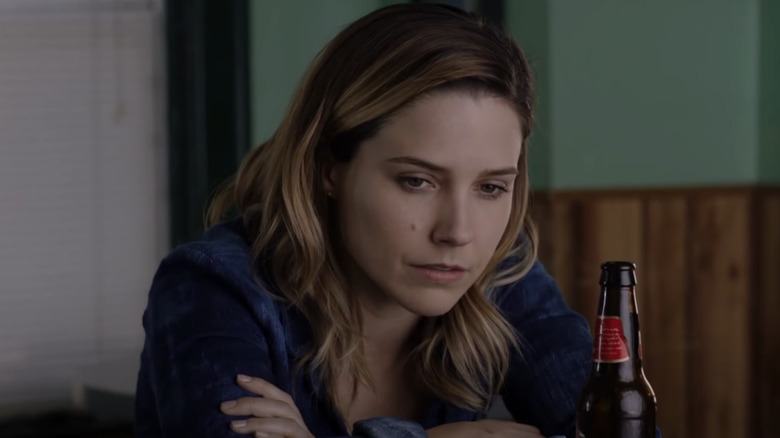 NBC/YouTube
One of the most persistent themes of "Chicago P.D." is that, for the officers of the 21st, there is no line between the personal and the professional. It's all professional — or rather, it's all personal. In Season 2, we see this impact nearly every character. Burgess' (Marina Squerciati) new partner Roman (Brian Geraghty) struggles with an attitude about female officers that comes from a bad romance with his former partner. Dawson's (Jon Seda) after-hours security job results in Voight once again having to falsify reports in order to protect one of his own. 
The daily grind's toll is most apparent in Lindsay, who seems to face a new crisis in every single episode of Season 2. She's caught in a gunfight when Halstead is targeted by Polish mobsters — and that's before her ne'er-do-well mother (Markie Post) comes back into her life and butts heads with father-figure Voight. Heck, that's before her friend Nadia (Stella Maeve) is murdered by visiting NYC serial killer Greg Yates (Dallas Roberts), who then develops a deadly fixation on her. She proceeds to get injured in the pursuit of Yates, and relapses into drug and alcohol addiction. At the end of the season, she turns in her badge to Voight. Who could blame her? Season 2 is brutally jam-packed for her — and the viewers.
6. Season 8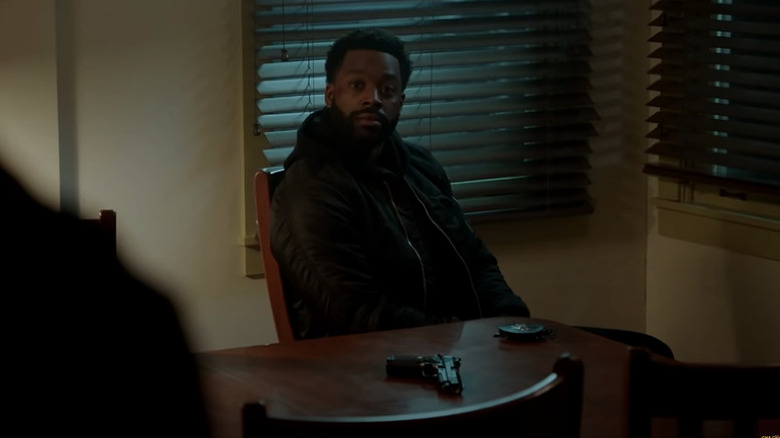 NBC/YouTube
Season 8 grapples with the real world in ways both intentional and unintentional. Season 7 ends with Office Kevin Atwater (LaRoyce Hawkins) witnessing a fellow detective killing an unarmed Black man. While issues of police violence are nothing new (in real life or on "Chicago P.D."), few anticipated the nationwide protests that swept the United States in 2020. Police-centric shows like "Chicago P.D" came under scrutiny, and responded in a number of ways. 
Season 8 addresses these concerns head-on with the introduction of Nicole Ari Parker as the new by-the-book deputy superintendent, Samantha Miller. A mid-season episode, "Protect and Serve," further explores these themes when an officer murders an unarmed Black man. Certain subplots suffer, such as Burgess' attempt to adopt a little girl she rescued on patrol, and Halstead and Upton's (Tracy Spiridakos) fraught romance. However, Season 8 manages to end solidly enough, with a crazed killer on the loose, Burgess clinging to life after being shot by said killer, and Voight faced with taking the law into his own hands. The more things change, the more they stay the same.
5. Season 3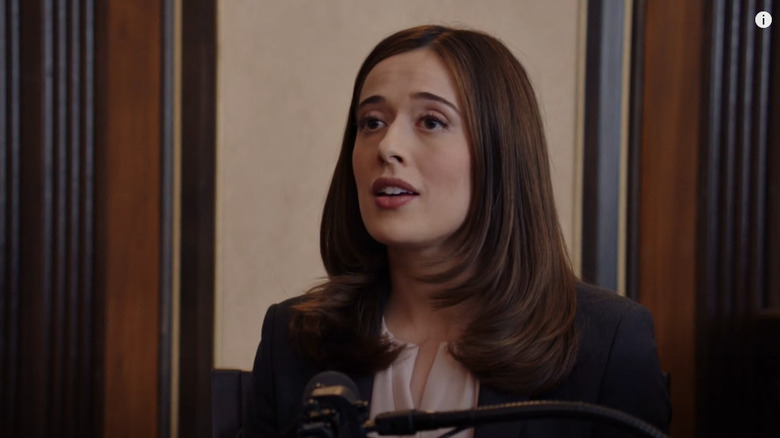 NBC/YouTube
Season 3 calls Burgess up to the big leagues in more ways than one. Though she won't be promoted to the Intelligence Unit until Season 4, she's already knee-deep in personal conflicts. She starts the season engaged to Ruzek (Patrick John Flueger), but ends it separated — though of course, this is hardly the end of "Burzek." Season 3 also features the requisite crossovers with "Chicago Fire" and "Law and Order: SVU," the latter giving Lindsay her shot at revenge against returning Season 2 serial killer Greg Yates. Two brand-new "One Chicago" shows are introduced as well: A murderous doctor kicks off "Chicago Med," while the late-season episode "Justice" serves as a backdoor pilot for the short-lived "Chicago Justice." The fact that the latter storyline revolves around the state's attorney's office working to exonerate Burgess after she shoots an unarmed Black teenager shows how much things changed in just a few years. 
Season 3 isn't entirely grim: It also features the engagement of Sergeant Trudy Platt (Amy Morton) to "Chicago Fire" stalwart "Mouch" McHolland (Christian Stolte), arguably the most consistent and lovable couple in the entire "One Chicago" universe.
4. Season 7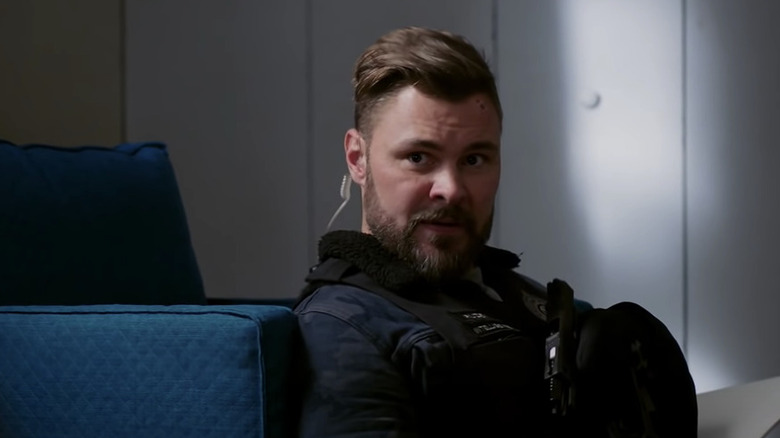 NBC/YouTube
Season 7 begins in the aftermath of Season 6's bloody finale. Crooked police superintendent and newly-elected mayor Brian Kelton (John C. McGinley) has been found dead, and Voight is the prime suspect. His name is cleared when the killer is revealed to be Kelton's former deputy, Brennan (Anne Heche). Elsewhere, Burgess and Ruzek are expecting a baby, but when Burgess is attacked while on an investigation, she miscarries. The show explains away Jon Seda's departure between seasons as Dawson doing a stint in rehab, then resigning from the force. Lisseth Chavez is brought on as newbie officer Vanessa Rojas, but she also leaves by the end of the season. 
Season 7 zeroes in on issues of racial profiling and bias within the CPD, as Atwater contends with a patrolman, Doyle (Mickey O'Sullivan), who previously profiled him during a traffic stop. Now a detective, Doyle and Atwater find themselves working undercover in the same gang, and seem to make amends. But then Doyle harasses a young Black man on the street. Atwater tries to intervene, Doyle shoots and kills the unarmed man, and is then shot dead by an unseen assailant. The CPD is eager to posthumously cast Doyle as a hero, but Atwater is torn by his knowledge of the situation. When he decides to speak up, he faces the wrath of his fellow cops.
3. Season 6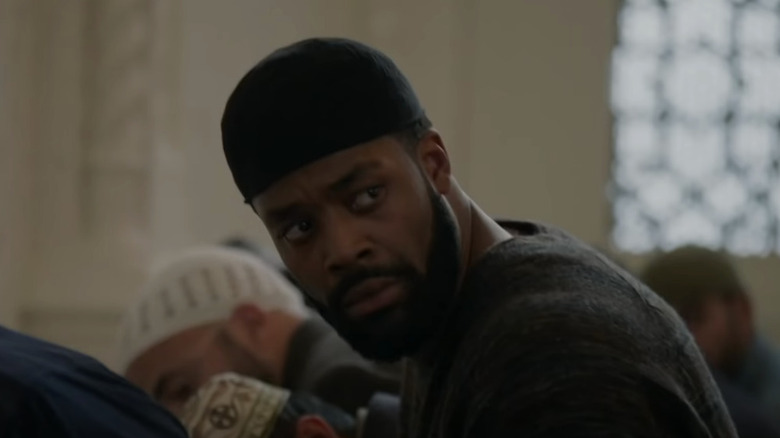 NBC/YouTube
"Chicago P.D." takes on the Second City's political machine in Season 6, with aldermen and mayoral candidates caught in the (literal) crossfire. When a defense attorney is found dead, Voight suspects that superintendent-turned-mayoral candidate-turned-mayor-elect Brian Kelton is somehow involved. Soon, that suspicion grows into an obsession, as Voight works to collect evidence of criminal misconduct while Kelton, protected by power and status, comes closer to becoming mayor of Chicago. By the end of the season, Kelton is murdered, and all fingers point to Voight. 
South Side alderman Ray Price (Wendell Pierce) becomes an unlikely mentor to Atwater, as the detective confronts racial bias within the force. Halstead is also pushed to question the institution he's sacrificed so much for after a fellow veteran threatens to bomb a local mosque. Meanwhile, Ruzek and Burgess are busy seeing other people: Ruzek is quietly hooking up with fellow detective Upton, while Burgess is in a sweet but ultimately doomed relationship with Blair Williams (Charles Michael Davis), a worker on Kelton's campaign who is shot dead for his efforts.
2. Season 5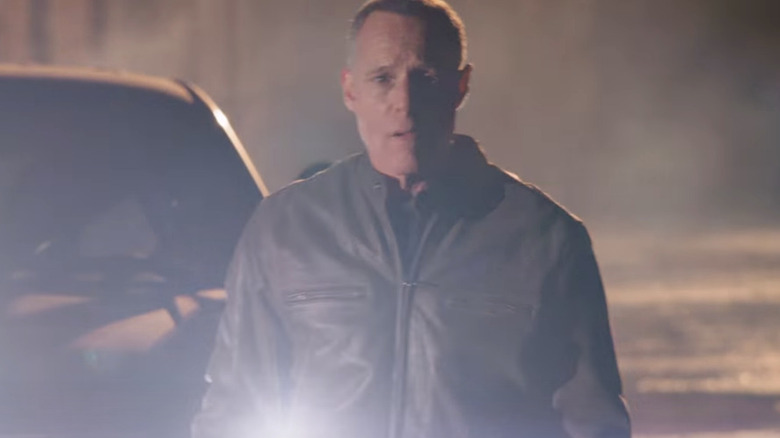 NBC/YouTube
Questions of loyalty and loss permeate Season 5, which tests the bonds between partners and family alike. The fact that it accomplishes this in the wake of the show's first real cast shake-up makes it especially impressive: Season 4 sees Jon Seda migrate to "Chicago Justice" and Sophia Bush leave "One Chicago" altogether. Season 5 gives Halstead a new partner (and eventual love interest) in Detective Upton, while Seda's Dawson returns to the show full-time after the cancelation of "Chicago Justice." 
Voight's former partner Denny Woods (Mykelti Williamson) returns as an independent auditor, putting Voight's extralegal methods of getting the job done in the crosshairs. Meanwhile, veteran detective Olinsky (Elias Koteas) is on the hook for the murder of the man Voight killed in retaliation for the death of his son. As Voight works to prove Olinsky's innocence (short of implicating himself), Olinsky is stabbed and killed in prison. Woods uses family pressure to get Ruzek to inform on Voight's activities. Meanwhile, Atwater's efforts to protect his younger brother from falling into gang life puts a strain on his relationship with the city. In many different ways, this season explores how the pressures of the job can forge relationships, just as quickly as they can break them apart.
1. Season 4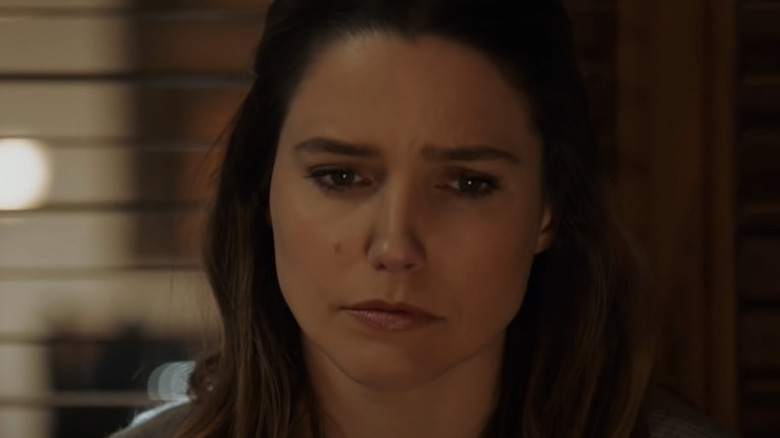 NBC/YouTube
Season 4 fires on all cylinders. Dawson is transferred to the state's attorney's office for the first (and sadly, only) season of "Chicago Justice." Sophia Bush's exit is threaded throughout the season, starting with Lindsay's grief over the death of Voight's son Justin. She proceeds to come into contact with a man who might be her biological father, and struggles with her mother's continuing legal troubles. She's essentially forced to leave Chicago and take a job with the FBI in New York City, just as Halstead is about to propose. 
That Lindsay receives an emotional sendoff is noteworthy — Dick Wolf shows typically shunt departing actors off with some explanatory dialogue (as Seda is in Season 6). Here, Lindsay sticks around town long enough to receive a parting gift from her surrogate father, Voight. It's a warm, genuine moment, and some of the best acting by Bush and Beghe on the show. Speaking of spectacular acting, "All Cylinders Firing" is a much-deserved and long-overdue showcase for Amy Morton that finally gets Platt out from behind her desk and into a mystery involving her murdered father and his much younger wife. It's the kind of episode that rewards an audience's investment in a fan-favorite character, and allows a great actor to do great work.