Why The Young Jedi From Obi-Wan Kenobi Part I Looks So Familiar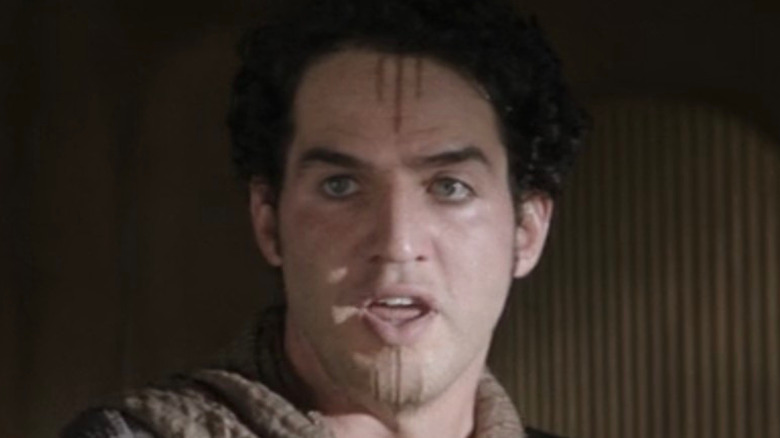 Lucasfilm/Disney+
Thanks to an insatiable public and the streaming economy, the "Star Wars" universe is getting larger all the time, with more and more actors coming into the fold. And it only recently got significantly larger thanks to the two-part premiere of "Obi-Wan Kenobi" on Disney+, which follows the continuing adventures of Obi-Wan (Ewan McGregor) in between the events of the films "Star Wars: Episode III – Revenge of the Sith" and the character's debut (when he was played by Alec Guinness) way back in the first "Star Wars" movie.
One of the new additions to a galaxy far, far away is Nari, a young Jedi seen in Part I of "Obi-Wan Kenobi." Jedis all tend to dress alike, but that's not the only reason this particular Jedi might look familiar to you. He's played by a talented actor and director who's become a fixture in all kinds of different movies over the last few years. Here's a rundown on what you're most likely to recognize him from outside of "Star Wars."
Benny Safdie is an independent filmmaker and actor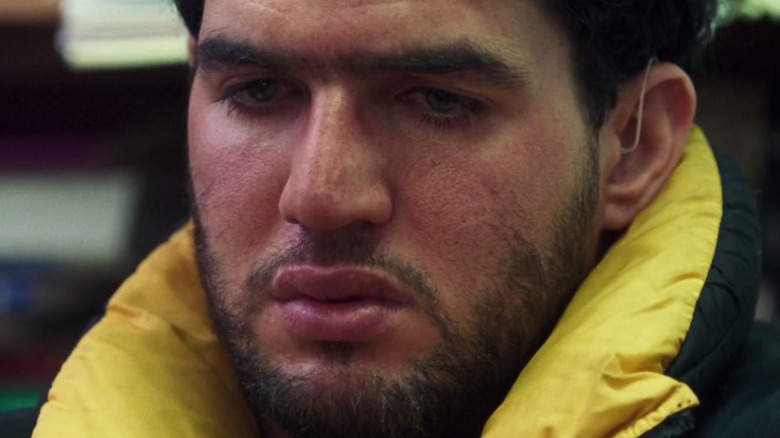 A24
The first time many people saw Benny Safdie was in the 2017 film "Good Time," which he also directed along with his brother Josh (via IMDb). Benny stars in the film as Nick Nikas, the mentally disabled sidekick and brother to Robert Pattinson's quick-thinking but unlucky hustler and small-time criminal Constantine.
The Safdie Brothers have been making feature films and shorts together since 2002, but "Good Time" was their first major studio release complete with a bankable Hollywood star. It led to a new level of exposure for the brothers, who went on to direct "Uncut Gems" starring Adam Sandler to even greater acclaim. If you're a connoisseur of independent film, it's possible you were aware of their work before the release of "Good Time," but the nervy and anxious crime saga was the first time that most mainstream audiences would have seen him — and just think, now he's a Jedi!
You might also recognize him from Licorice Pizza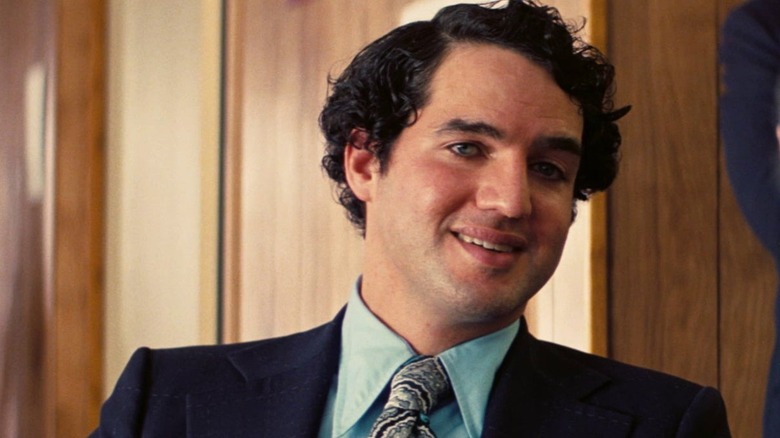 Metro-Goldywn-Mayer
While Benny Safdie continues to distinguish himself as a filmmaker, he's also working as an actor for other great directors, like Paul Thomas Anderson. Safdie appears in Anderson's "Licorice Pizza" in the role of the closeted politician (and real-life figure in California history) Joel Wachs. In the film, protagonist Alana Kane (Alana Haim) works as a volunteer for Wachs' Los Angeles mayoral campaign, and Safdie is heartbreaking and sweet as a man being torn in two different directions in his public and private lives.
Between "Licorice Pizza" and his actor-slash-director double duty in "Good Time," Safdie has at least two high profile roles on his list of IMDb credits where you're likely to have seen him before "Obi-Wan Kenobi." And as it happens, "Licorice Pizza" won't be his only time playing a real-life historical figure in a project by an acclaimed cinematic auteur. He's set to play hydrogen bomb scientist Edward Teller in Christopher Nolan's upcoming "Oppenheimer."