Christopher Nolan's Next Movie Just Got Two Major Stars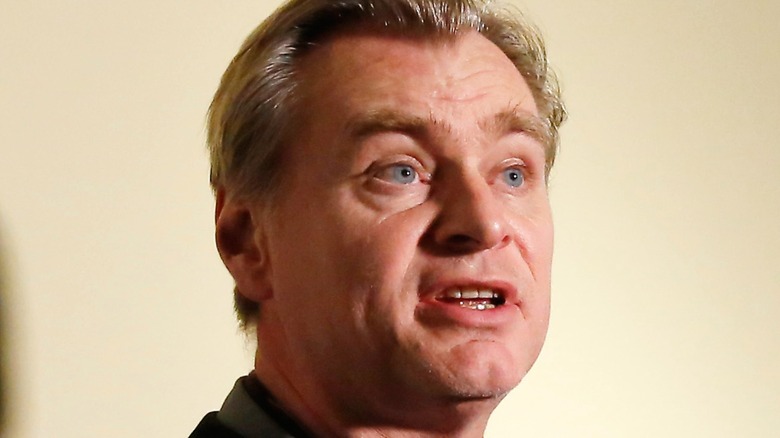 Rachel Murray/Getty
It's safe to say that when Christopher Nolan comes calling, you pick up the phone. He's one of the most prolific directors of the modern era, delivering one iconic masterpiece after the next with "The Dark Knight" trilogy, "Inception," and "Dunkirk," to name a few. Nolan always surprises, and according to Deadline, his next project will be a biopic centered on J. Robert Oppenheimer, considered by many to be the father of the atomic bomb. The film will reportedly focus on Oppenheimer's role in the development of the weapon during World War II. 
Of course, as with any Nolan project, you can expect some major players to hop aboard to get in on the prestige. Reports indicate that long-time Nolan collaborator Cillian Murphy has joined the project as J. Robert Oppenheimer himself. Emily Blunt is also apparently in negotiations to join the movie in an as-of-yet undisclosed role. The good times keep rolling as Deadline has come out with a new exclusive reporting that two major Hollywood players are in talks to appear, as well.
Robert Downey Jr. and Matt Damon may join the cast of Oppenheimer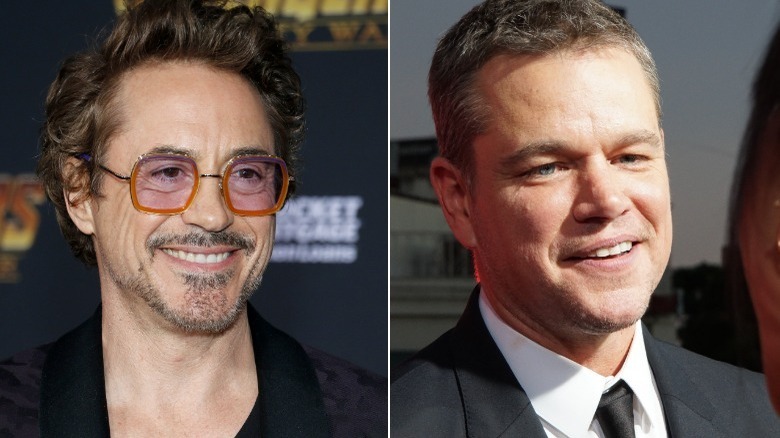 Tinseltown/Shutterstock, Alex Millauer/Shutterstock
Robert Downey Jr. and Matt Damon are two of the biggest stars in Hollywood right now. The former's coming off the runaway success of leading the Marvel Cinematic Universe as Tony Stark, a.k.a. Iron Man, who received a fitting finale in "Avengers: Endgame." Matt Damon is an Academy Award-nominated actor whose credits include such high-profile projects as "The Martian," "Ford v Ferrari," and "The Last Duel." As Deadline reports, the two megastars may join forces soon with co-starring roles in Christopher Nolan's Oppenheimer project.
The article doesn't mention what roles they would have, and it's important to note that they are still apparently "in talks" to appear in the movie. While it may not be a done deal just yet, it certainly seems like the kind of production the two actors would want to be a part of. Matt Damon actually worked with Christopher Nolan in the past with a small role in "Interstellar." The collaboration would mark the first time Nolan and Downey Jr. worked together. 
The Oppenheimer film has a projected release date of July 21, 2023. Expect more details and casting announcements to materialize in the very near future.