The One Downton Abbey Scene That Changed Kevin Doyle's Character Forever - Exclusive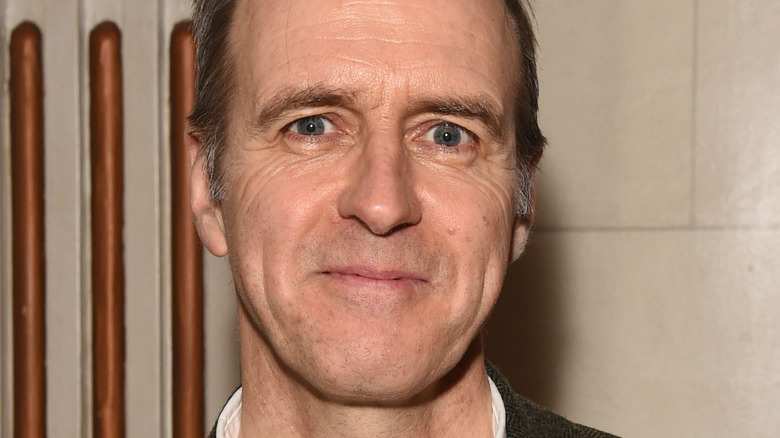 David M. Benett/Getty Images
While we expect heart-stopping drama in "The Crown" and backstabbing theatricals in "The Gilded Age," there's one historic drama that sets itself apart in its portrayal of royals, due to its phenomenal ensemble cast, enduring characters, and relatable on-screen experiences. Of course, we're talking about "Downton Abbey," the titular British TV series that ran from 2010 until 2015, collecting a chorus of viewers near and far along the way.
While fans both in the United Kingdom and across the pond were sad to see the series come to a close, they were gifted with not one, but two feature films featuring the very same cast of characters. "Downton Abbey" — the first full length production to hit theaters — came out in 2019, and just a short three years later, "Downton Abbey: A New Era" has made its way to the screen this month. With the likes of Hugh Bonneville, Maggie Smith, and Allen Leech, it features the ensemble cast we all know and love. And of course it wouldn't be "Downton Abbey" without Kevin Doyle's beloved character, Mr. Molesley.
Mr. Molesley, of course, is a soft spoken, "beautiful" man, according to Doyle, who has a way of surprising viewers with his passion and strength. Ahead of the film's premiere, Looper talked with the dynamic actor to discuss his "Downton Abbey" experience and storied career, and he brought particular attention to one scene in the newly released film that changed Mr. Molesley's life forever.
There's one scene in 'A New Era' that changes everything for Mr. Molesley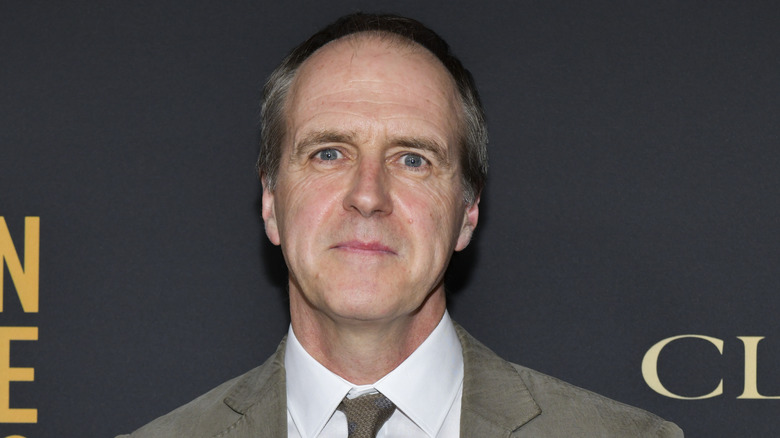 Rodin Eckenroth/Getty Images
We'll do our very best not to ruin any plot points before you have a chance to see the new "Downton Abbey" film, but during Looper's sit down with Kevin Doyle, the dynamic between Mr. Molesley and Phyllis Baxter of course came up in conversation. The pair have kept viewers on their toes for over a decade now, as their "will they, won't they" tension (albeit lovely and respectful) has garnered a legion of supporters.
Speaking of one particular scene from "Downton Abbey: A New Era," Doyle reflected on what director Simon Curtis told him just moments before the cameras started rolling, noting that Mr. Molesley's life was about to change forever.
"What I can say is that when we were filming that scene in particular, the director Simon Curtis came up to me and had a quiet word," Doyle explained. "He said, 'You do realize that in terms of screen time, Mr. Molesley's life changes completely in about five minutes, completely.' One event leads directly onto his ability for another event to take place."
They say that life comes down to those pivotal moments, and Mr. Molesley's experience is certainly a relatable one.
Kevin Doyle on Mr. Molesley's on-screen relationship with character Phyllis Baxter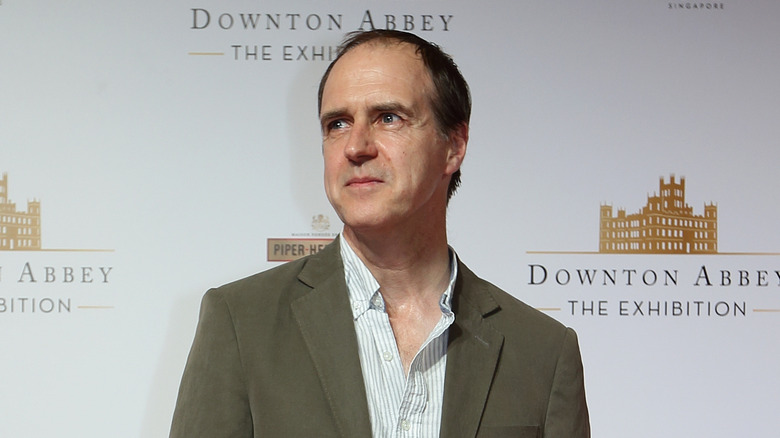 Suhaimi Abdullah/Getty Images
Of course, sordid love affairs and dramatic encounters usher viewers back to the screen time and time again, but in the case of Mr. Molesley and Phyllis Baxter, fans tuned in episode after episode (and now film after film) to watch their enduring romance unfold. Reflecting on what it was like to explore Mr. Molesley's dynamic with Baxter, Kevin Doyle told us that it was incredibly heartfelt, and that he admired his character's patience.
"What I really appreciated about that relationship was how slow it was. I've used the term before — it's a glacial progress, really slow, very tentative steps forward," Doyle told Looper during our exclusive sit down. "It's because, I get the impression in talking to [actor Raquel Cassidy] about it, that they've both been hurt. In the past, they've both either been hurt, or they're very careful quiet characters. Any progress that they do make is very slow, but when progress is made, it's all the more rewarding."
So will Mr. Molesley and Phyllis Baxter finally make their romance a reality? You'll just have to head to the cinemas to find out.
Focus Features released "Downton Abbey: A New Era" in theaters on May 20, 2022.