Kevin Doyle Reflects On His Downton Abbey Experience - Exclusive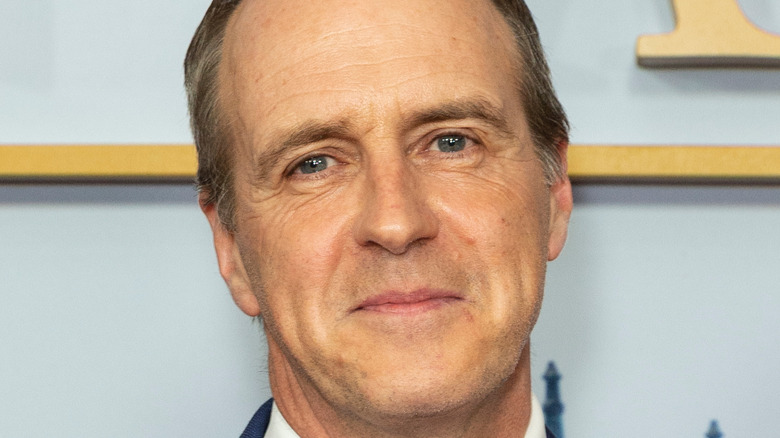 lev radin/Shutterstock
For five years, fans regularly tuned into the beloved British drama "Downton Abbey." As the series that arguably paved the way for the likes of "The Crown," "Downton Abbey" ran from 2010 until 2015 and brought an outstanding ensemble to the screen. From the legendary Maggie Smith to the beloved Robert James-Collier to every actor in between, "Downton Abbey" proved that amazing writing and stellar acting were the keys to success.
Of course, all good things must come to an end — or do they? Fans were excited to flock to the cinemas when the first "Downton Abbey" feature film hit theaters in 2019, and they can plan on doing so again. "Downton Abbey: A New Era" is now showing in theaters, and ahead of the release, we sat down with one of the most enduring actors to grace the abbey, Kevin Doyle.
Doyle brings Mr. Molesley to life in the "Downton Abbey" world, and his character's journey has been anything but predictable. Having his career move in reverse, Mr. Molesley had much to figure out (while loving Phyllis Baxter from afar). So what has it been like to play Mr. Molesley for all these years? We sat down with Doyle for an exclusive interview and asked just that.
Kevin Doyle's character was only supposed to be on the show for a few episodes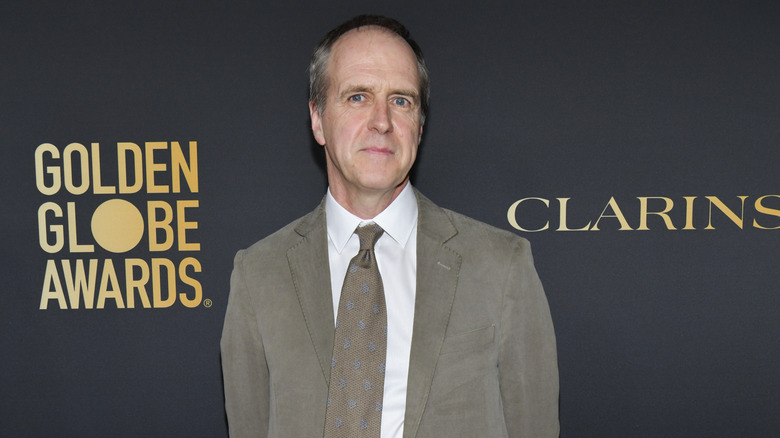 Rodin Eckenroth/Getty Images
As Mr. Molesley is such a staple character in "Downton Abbey," you may be surprised to learn that Kevin Doyle was only supposed to make an appearance in a handful of episodes. Reflecting on his experience, Doyle revealed to us, "I'd been led to believe that the character of Mr. Molesley would be around for maybe two or three episodes, at most. They didn't have any plans to explore that character any further." We — along with Doyle — are thrilled that Mr. Molesley found his permanent place amongst the cast, and when we asked the storied actor what the lovely character meant to him, he did not hold back.
"I was grateful ... for the way that the character was explored by [writer] Julian [Fellowes]," Doyle told us. "I thought he did a fantastic job. It's been an absolute gift, actually, this part, of exploring this beautiful man, a really beautiful man. He has a big heart. I really enjoyed experiencing his ups and downs through the last few years."
The actor gushed about the experience of bringing Downton Abbey to the big screen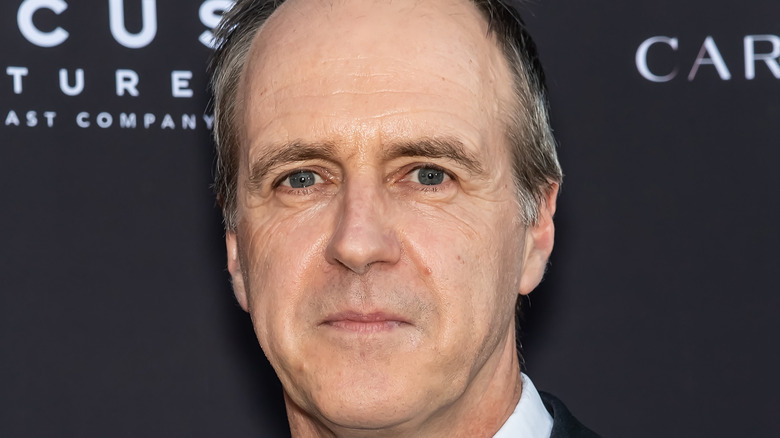 Gilbert Carrasquillo/Getty Images
When we think of television series that have successfully made it to the big screen, perhaps "Sex and the City" comes to mind — but when you really think about it, not many series have made the leap. When we sat down with Kevin Doyle, he not only reflected on his experience of playing such a part in the ensemble cast, but he also shared with us his initial concerns about the series making it to the cinemas.
"In Britain, it's unprecedented really, that a TV show would make the transition to the big screen," he said. "I was a little nervous about how successful that transition would be ... but clearly there was an appetite for it. I was really pleased with that."
Given that "Downton Abbey" has made the transition from at-home viewing to the theaters, we asked Doyle what he hopes viewers will take away from the experience. While he wants everyone to enjoy "a lovely two-hour movie," he expressed to us the importance of getting back out into the world.
"Nobody could have anticipated these last few years and the impact it's had everywhere," Doyle said. "[I hope viewers feel] confident to spend time in ... a movie theater again, and then go back again and reclaim their lives. That's absolutely, vitally important."
"Downton Abbey: A New Era" is now playing exclusively in theaters.