Who Plays Young Victor Creel In Stranger Things 4?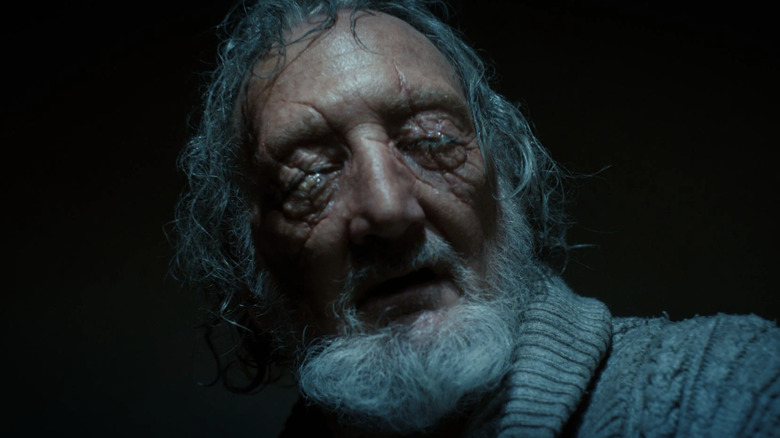 Netflix
Contains spoilers for "Stranger Things" Season 4, Episode 4
In this year's trip back to Hawkins, "Stranger Things" comes with a whole new bunch of heroes and villains, as well as a venture into the town's deep, dark past that introduces an all-new evil. Vecna is a malevolent force from the Upside Down who has been a presence in Hawkins long before Eleven (Millie Bobby Brown) discovered Eggos. Struggling to understand their new foe, Nancy (Natalia Dyer) and Robin (Maya Hawke) turn to supposed murderer Victor Creel, who had been charged with killing his wife and two children three decades prior. Things are not as they seem, though, since, in an account from the man himself, it's revealed what precisely happened on that fateful night.
After a definite nod to "The Silence of the Lambs" with the girls heading down a hallway to meet Hawkins' own Hannibal Lecter (or so they think), they're greeted by none other than horror icon Robert Englund as Creel. It's a significant contrast from the bladed glove-wearing nightmare dweller, Freddy Krueger, with whom he's been synonymous for decades. Instead, Creel is a tame and broken man who is physically and mentally scarred by his encounter with Vecna. It's only fitting, then, that an equally timid soul was cast to play the younger version of Creel.
Ozark familiar Kevin L. Johnson plays young Victor Kreel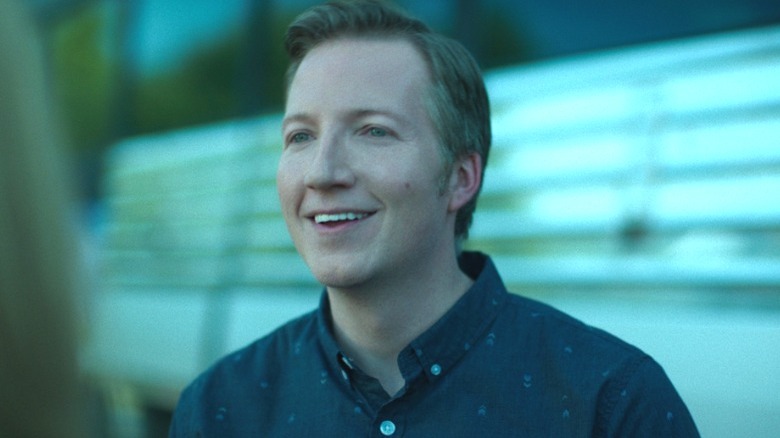 Netflix
As Robert Englund's Creel regales Nancy and Robin with the time that took away all he loved, "Stranger Things" flashes back to his younger years when he and his family first arrive at the home that will host their doom. Fans of Jason Bateman's money-laundering, cartel-killing family drama "Ozark" will immediately recognize the man stepping into the shoes of the wrongly accused father of the household as none other than Kevin L. Johnson, who played Sam Dermody in the Emmy-winning show (via Television Academy).
His appearance is a brief one given that it's a short account of Creel's downfall, and while Johnson may not necessarily have much to say, he channels the same soft and mild-mannered traits from his time on "Ozark" into "Stranger Things," and it fits perfectly. Seeing him trying to wrap his head around this Amityville-like experience as an unseen force descends on his household is a heartbreaking moment that makes the tears through Englund's stitched-up eyes even more believable. Of course, now the question remains whether Johnson could play a younger Englund in a striped sweater and a penchant for hedge trimming. There's a nightmare idea.