Kingsman: The Golden Circle Tops It At The Weekend Box Office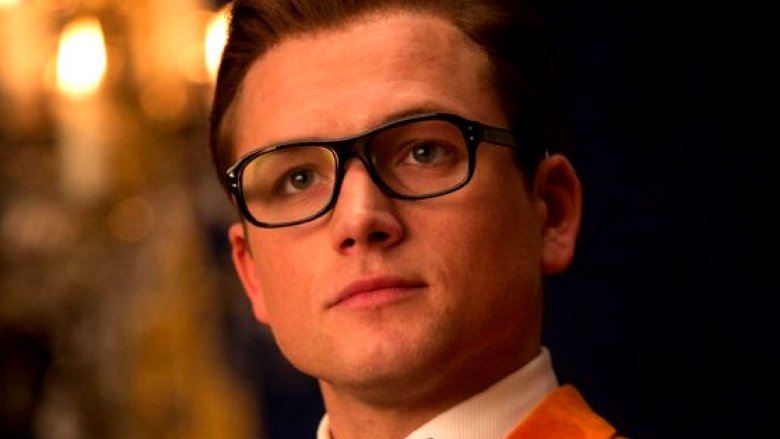 It took the Kingsmen to unseat Pennywise at the weekend box office. Kingsman: The Golden Circle managed to top It, the winner of the past two weekends, in its opening, bringing in a solid $39 million. 
Kingsman: The Golden Circle sees Eggsy (Taron Egerton) and Merlin (Mark Strong) heading to the United States after their headquarters are destroyed by the villainous Poppy (Julianne Moore). Their quest to find answers about who is targeting them leads them to team up with their American counterparts, the Statesmen, led by Jeff Bridges' Agent Champagne.
The movie was initially tracking for a $40 million debut, and while its ultimate $39 million haul falls slightly below that, it is still a solid opening, especially considering the fact that the movie received lukewarm reviews from critics. The first film opened to $36.2 million in February of 2015 and went on to make $414.4 million worldwide including $128.2 million domestic.
It, the terrifying adaptation of the Stephen King novel, proved hard to top, earning $30 million in its third week in theaters for a record $266.3 million domestic. The movie recently became the most successful horror film of all time and has broken numerous box office records throughout its run. A sequel has already been ordered, with director Andy Muschietti and screenwriter Gary Dauberman both set to return.
This weekend provided some not so awesome results for the third film in the LEGO Movie franchise. The film, The LEGO Ninjago Movie, stars Jackie Chan as Master Wu, a wise-cracking kung fu master tasked with training six teenage warriors, led by the Green Ninja Lloyd (Dave Franco), to defeat the evil warlord Garmadon (Justin Theroux), the "Worst Guy Ever" who just happens to be Lloyd's dead. The epic showdown tests the team of fierce but undisciplined ninjas as they have to learn how to check their egos and unleash their true power.
The LEGO Ninjago Movie was initially tracking to debut in the $35 to $40 million range, but its ultimate haul ended up being just $21.2 million. While this is still plenty for the action-heavy kids flick, it does hint that the film's mostly negative reviews may have played a part in its inability to strike a chord with audiences. 
This weekend's other new releases included the horror flick Friend Request, which disappointed with just $2.4 million from over 2,500 locations; the Jake Gyllenhaal tear-jerker Stronger, which brought in $1.7 million from 574 locations for an impressive $3,045 per theater average; and the Emma Stone and Steve Carell rivalry flick Battle of the Sexes, which brought in $525,000 from 21 theaters for a massive $25,000 per theater average. Ben Stiller's Brad's Status also saw impressive returns as it expanded to more theaters, bringing in just over $1 million as it added 449 locations.
view this weekend's full box office results below. 
Top 10 Weekend Box Office Gross
1. Kingsman: The Golden Circle: $39,000,000 (– percent), $39,000,000 Total Domestic Gross   
2. It: $30,000,000 (-50.1 percent), $266,338,881 Total Domestic Gross  
3. The LEGO Ninjago Movie: $21,245,000 (– percent), $21,245,000 Total Domestic Gross  
4. American Assassin: $6,250,000 (-57.9 percent), $26,180,459 Total Domestic Gross  
5. Home Again: $3,311,821 (-36.1 percent), $22,347,652 Total Domestic Gross  
6. mother!: $3,260,000 (-56.7 percent), $13,249,018 Total Domestic Gross  
7. Friend Request: $2,400,000 (– percent), $2,400,000 Total Domestic Gross  
8. The Hitman's Bodyguard: $1,850,000 (-48.5 percent), $73,597,979 Total Domestic Gross  
9. Stronger: $1,747,910 (– percent), $1,747,910 Total Domestic Gross  
10. Wind River: $1,265,285 (-50.8 percent), $31,653,034 Total Domestic Gross