Kingsman: The Golden Circle Tracking For $40 Million Opening Weekend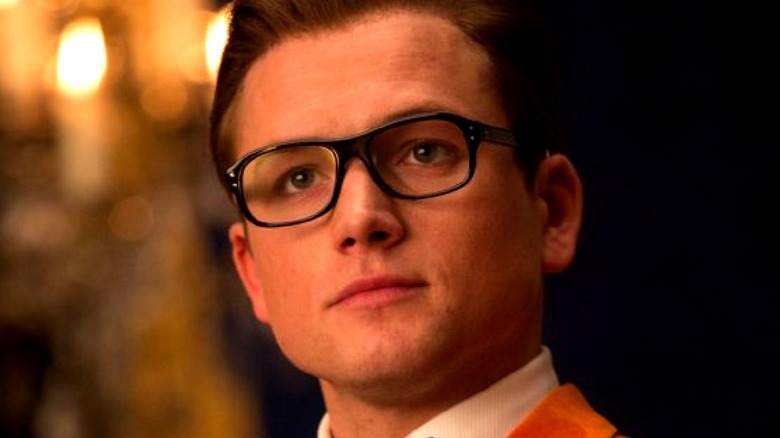 People are very excited to see the Kingsmans' next big screen adventure. According to The Hollywood Reporter, the film's sequel The Golden Circle is currently tracking for a $40 million or more domestic debut when it hits theaters in late September.
Kingsman: The Golden Circle will see Eggsy (Taron Egerton) and Merlin (Mark Strong) heading to the United States after their headquarters are destroyed by the villainous Poppy (Julianne Moore). Their quest to find answers about who is targeting them leads them to team up with their American counterparts, the Statesmen, led by Jeff Bridges' Agent Champagne.
Kingsman: The Secret Circle capitalized on buzzy reviews to open to $36.2 million in February of 2015. The film continued to build on its positive reception and wound up earning $414.4 million worldwide, an impressive figure for the first entry in the planned franchise. That includes $128.2 million domestic, all against an $81 million budget. (via Box Office Mojo)
The sequel has been building up steam since then, and the addition of more huge stars in the likes of Moore, Bridges, Channing Tatum, and Halle Berry should only help to push the film even further onto people's radars. The film could also be pushed forward even further if it, like its predecessor, earns the love of critics.
Still, though, a $40 to $45 million debut might not be good for first place in a weekend that will also see the release of the highly anticipated kids flick The LEGO Ninjago Movie. Ninjago is currently tracking for between $35 and $40 million, although family tracking sometimes leads to underestimates. While this is down from past LEGO outings like LEGO Batman ($53 million) and The LEGO Movie ($69.1 million), it's still a solid debut for the toy-centric flick.
Hollywood needs all the help that it can get at the box office this September after a very disappointing summer, which has only been compounded by an August devoid of buzzy new releases and huge franchises. The September box office will hopefully get its first influx of cash with the early month release of IT, which is tracking for a record $55 to $65 million opening. The fact that Stephen King was blown away by the adaptation of his novel also suggests big bucks for the frightening film.
Kingsman: The Golden Circle, which is directed by Matthew Vaughn based on a script he co-wrote with his writing partner Jane Goldman, will be released on Sept. 22. While we wait to see how much money the film is able to steal away at the box office, see some of the biggest flops of this year to date.