Cobra Kai Just Got A New Sensei
"Cobra Kai" fans may still have a few months until Season 5 drops on Netflix, but that doesn't mean they can't get some tidbits of information about what — and who — to expect this time around. According to a recent report, there's going to be a new sensei in the San Fernando Valley this year, with the character being introduced on the show for the very first time. 
When we last left off with everyone on "Cobra Kai," iconic villain Terry Silver (Thomas Ian Griffith) had triumphed over the Miyagi-Do and Eagle Fang dojos respectively run by Daniel LaRusso (Ralph Macchio) and Johnny Lawrence (William Zabka) with wins at the All Valley Karate Tournament, and he was getting ready to expand the Cobra Kai empire. It's already been revealed that actor Yuji Okumoto, who had a number of brief appearances in Season 3, will be reprising his "Karate Kid Part II" role as Chozen Toguchi in the upcoming 5th season, which will see him aiding LaRusso and Lawrence in their quest to stop Silver. On Tuesday, May 24, we found out that Chozen wouldn't be the only extra muscle brought in for Silver's expansion war — with a new sensei reportedly being added to his side, as well. 
Alicia Hannah-Kim to play new South Korean sensei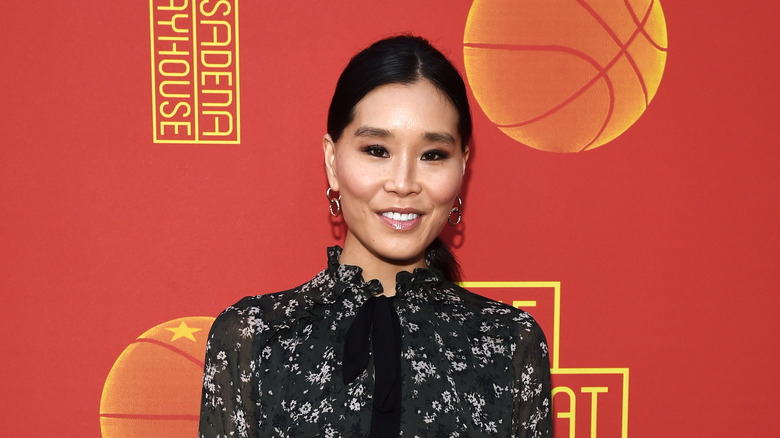 Amanda Edwards/Getty Images
According to Deadline, "Minx" actor Alicia Hannah-Kim has been cast in Season 5 of "Cobra Kai" as Kim Da-Eun, a new South Korean sensei who will help Thomas Ian Griffith's Terry Silver deal with the legendary dojo's expansion. No other details were given about her overall role in the show or how she'll be helping Silver. Some of Hannah-Kim's previous work includes appearances on "Hawaii Five-O," Hulu's "Alone Together" series, "General Hospital," "Two and a Half Men," and "Grey's Anatomy" (via IMDB).  
Taking to her Twitter page on Tuesday evening, Hannah-Kim wrote: "Honored to join the cast of @CobraKaiSeries!! I have been keeping this one secret for months! Thrilled for you guys to meet Sensei Kim Da-Eun 김다은 on @netflix September 9th!"
While it's unclear what Sensei Kim Da-Eun will be doing on "Cobra Kai" this next season — which drops September 9 —  we at least know her producers and showrunners are excited about her arrival. "Our bonsai tree continues to grow," tweeted co-creator Hayden Schlossberg, along with a link to Deadline's story revealing the Hannah-Kim casting. "There's a new contender for most badass sensei in the Valley," wrote co-creator Jon Hurwitz. "Get ready to meet Kim Da-Eun!"