Fans Of The Boys Agree, This Star Is The Best Actor On The Show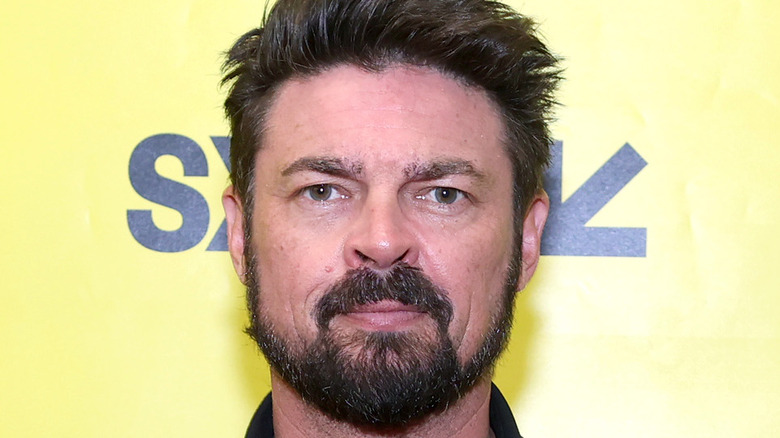 Travis P Ball/Getty Images
"The Boys" has proven itself to be one of the most unique shows in our superhero-obsessed climate. The Marvel Cinematic Universe and DC Extended Universe have turned into multi-billion dollar machines that continue to produce great, mostly family-friendly stories (via Box Office Mojo). On the other hand, Amazon Prime Video's "The Boys" succeeds because of its vulgarity and mature, somewhat realistic approach to the superhero genre by painting the so-called "superheroes" as narcissists and power-hungry pawns (via The Guardian). 
In "The Boys," the titular group of vigilantes, spearheaded by Billy Butcher (Karl Urban), go up against Vought, a media conglomerate that boasts the most powerful asset on Earth: superheroes. At the heart of Vought is their premier superhero team, The Seven, a riff on DC's Justice League. Led by the unhinged and ultra-powerful Homelander (Antony Starr), The Seven serve as puppets for the large company. 
Over the show's many seasons, fans and critics have notably praised the show's complex performances and cast. The series roped in three acting awards during the first Critics Choice Super Awards ceremony (via Entertainment Weekly), two of which went to Starr for his maniacal performance as Homelander during the second season of the show.
Seeing as "The Boys" is an ensemble series that boasts a dozen recurring characters, it's impossible to objectively pinpoint which cast member delivers the best performance. Fans, on the other hand, are pretty certain that they've found the best actor on the satire series. 
Fans think Karl Urban is the best actor on The Boys
When people think of a standout performance in "The Boys", the obvious answer appears to be Antony Starr's take on Homelander, and how could it not? It's a performance that has been dubbed "delightfully wicked" by IndieWire, and rightfully so, as Starr manages to oscillate between calm and maniacal in a matter of seconds.
However, fans on the r/TheBoys subreddit think the best actor on the show is none other than Karl Urban, the New Zealander who plays Billy Butcher. In a thread dedicated to discussing Season 2 of "The Boys," u/HollowLoch pointed out Urban's range as an actor. "Karl Urban (Billy) completely killed it this season IMO and especially in that last episode," the user wrote. "In one minute he went from devastation at his wife dying to murderous rage to fearlessly staring down Homelander and protecting Ryan with tears in his eyes."
While speaking with TVLine regarding the scene discussed above, Starr mentioned how enjoys working with Urban. "I'm always hungry for more scenes with Karl and also any scenes that really push my character," Starr relayed. Another Reddit user pointed out how "The Boys" is just one of many roles that Urban has succeeded in. "Karl Urban has been legit for over 20 years," u/UltravioIence wrote. "Dude is just such a chameleon [that] people forget or don't realize it's him."
It remains to be seen whether Urban or Starr will ever see their widely heralded performances recognized by the Television Academy. Of course, when Season 3 debuts on June 3, they'll have yet another opportunity to impress awards juries.